Create professional resume in minutes
Use well tested resume templates to stand apart from competition, for free!
Used by people to get hired at best companies
Effortless editor
Easy as breeze resume builder
Simple, intuitive resume builder, that makes resume writing fast and easy.
Analytics
Unsure if employers have seen your resume yet?
Not with hipCV, you are not.
When you share a link of your resume on social networks or send it by email, we will track every visit to your online resume. And you can see the location and time of the visit beautifully laid out on a map.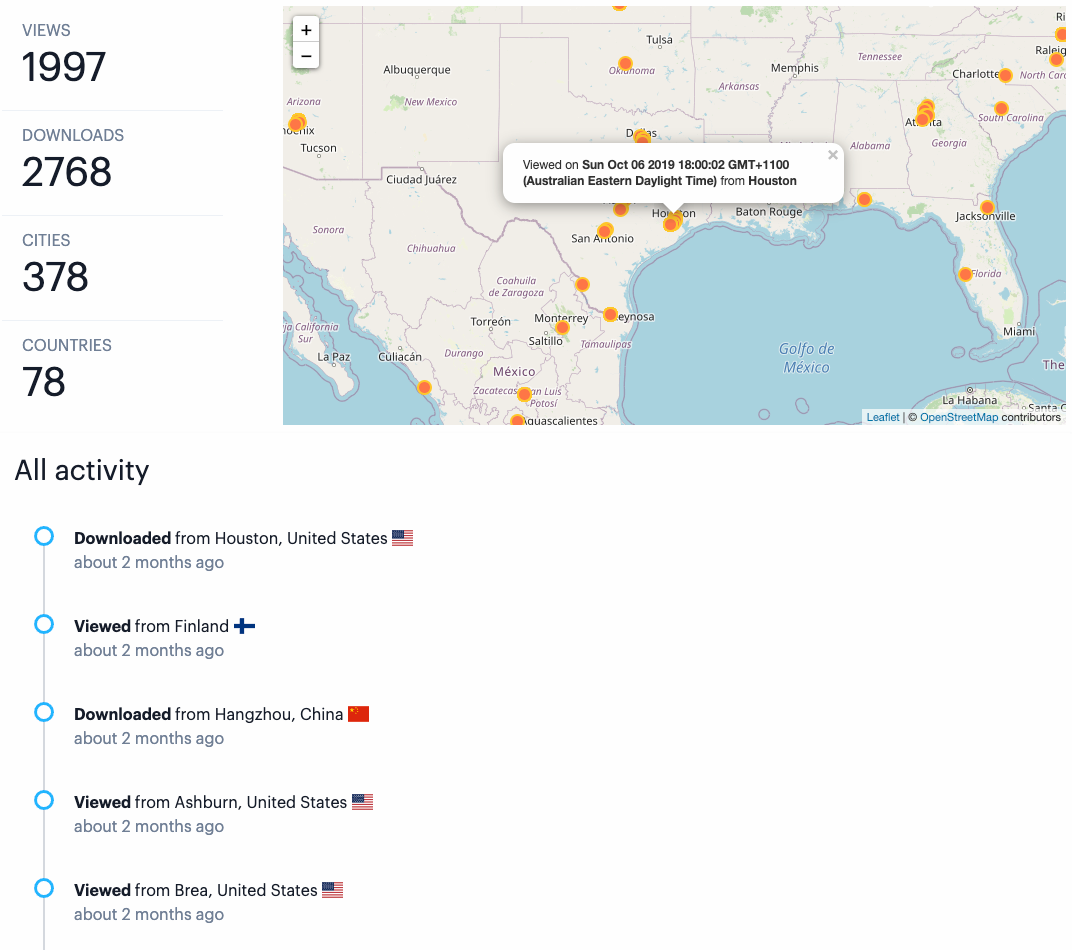 Pre-written phrases
Don't know what to write?
We understand, the hardest part about writing a resume is trying to figure out what to write.
If you struggle with words or get writers-block, we provide professionally written sentences & examples that will improve your chances of getting hired.
Works everywhere
Make it once, use everywhere.
Get mobile friendly website in minutes or download and share it as PDF.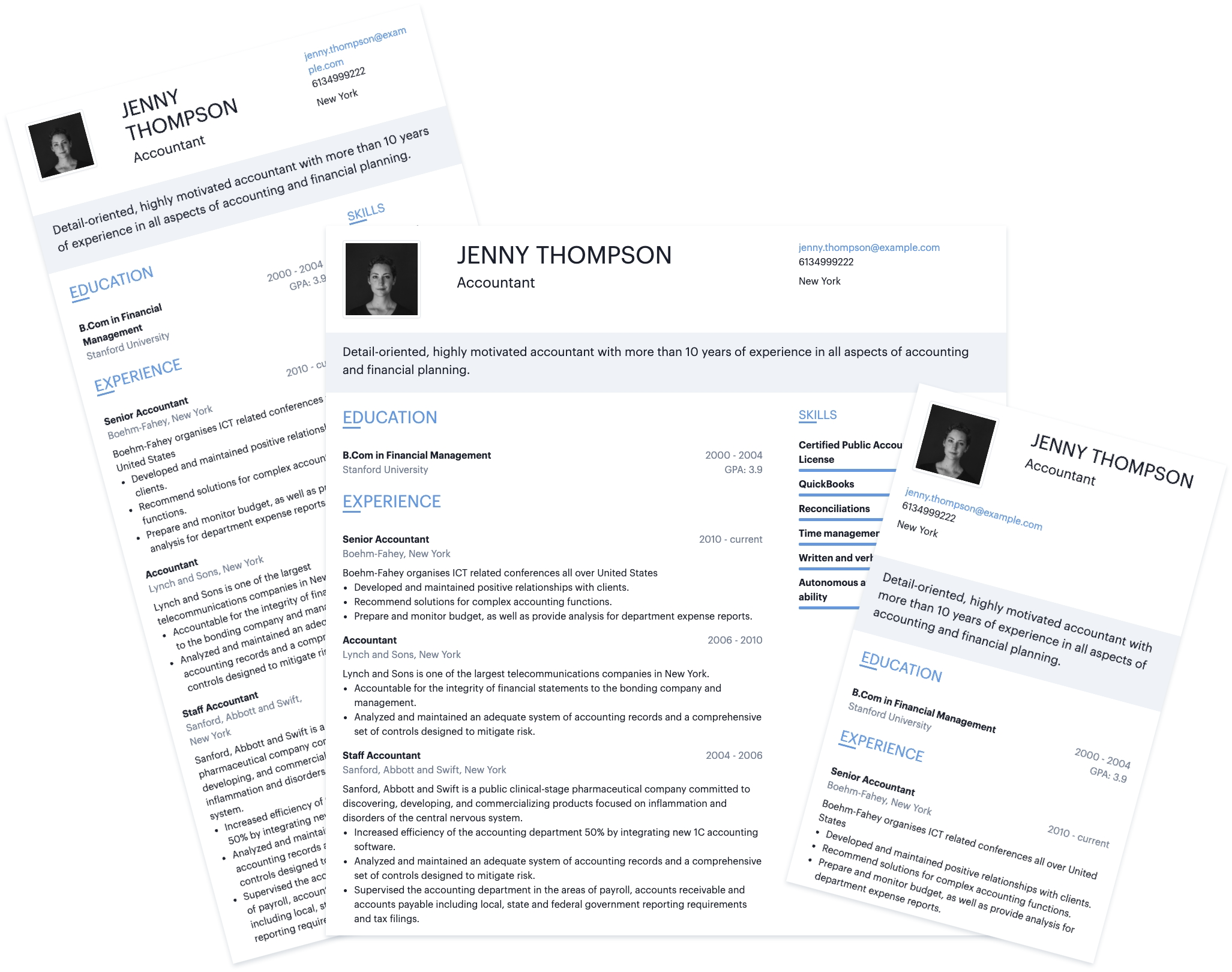 Secure data
Hate recruiter spam?
We are tired of it as well.
We will never try to make a quick buck by selling your private information to recruiters. Our business is simple, provide best tools for making resume and charge money for it.
Cover letters
Need cover letter?
We got you covered. Our intuitive cover letter builder has same great designs as the resume creator.