Enhancv Alternative:
Why go with hipCV?
Want a professional and stylish resume? Try hipCV!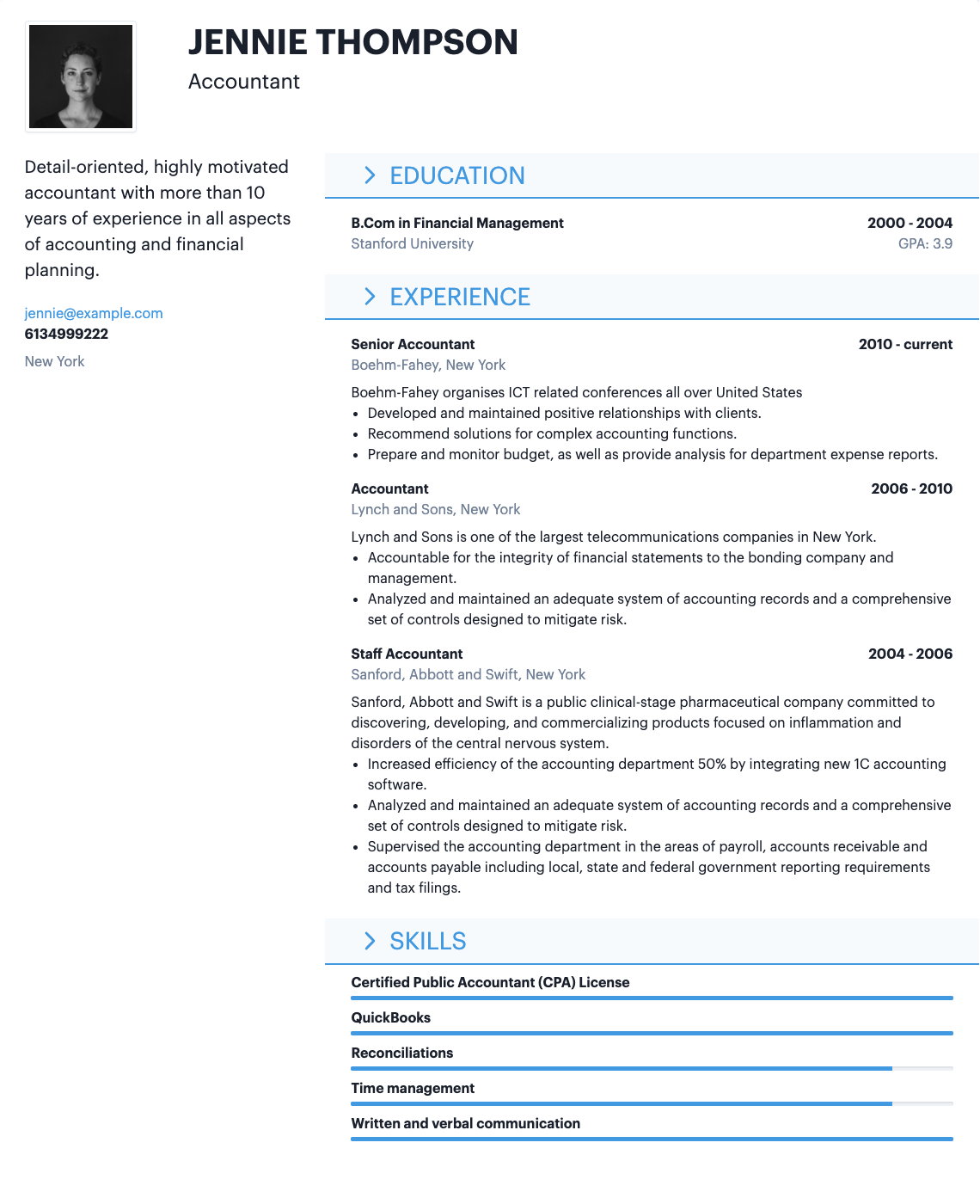 Used by people to get hired at the best companies
Enhancv
Enhancv is a contemporary resume builder on a clean, simple website.
A virtual assistant and resume specialist greets you as you begin the Enhancv resume-building process. The service also has a range of well-developed, contemporary templates that can accommodate a large amount of data. You may alter many features of the resume template and also add little graphs or pictures using their resume builder. Enhancv does not provide a guided experience or pre-written alternatives to expedite the resume writing method. It makes their service a little startling for those who have never written a CV before. Also, Enhancv promotes users to upload a photo, which is helpful for EU job searchers but may be confusing for US job applicants. The service offers a freemium service, so you may use their builder to create a basic CV without subscribing. If you want accessibility to their whole collection of templates, designs, fonts, and colors, you'll have to pay $14.99 every month. As a result, it is one of the most costly online resume-building services.
HipCV
The resume builder offers a variety of excellent resume designs to choose from that will highlight your career accomplishments. HipCV can help to write your resume from scratch to update your resume. Don't worry if the recruiter saw your curriculum vitae because this application will notify you when the employer has viewed it. The sizable technological features of this software will set it apart from the crowd. If you post your resume on social media or via email, the application will track the number of visits to your website. You may employ the tool on desktop and mobile platforms to rapidly change, generate, and email your resume. Convert to PDF and send or distribute it as you see fit. Modifying your old CV may be just what you need to secure your dream job. Check out hipCV pricing.
Still deciding? Perhaps these FAQs can help!
We hope these resolve the doubts you have while comparing Enhancv and hipCV if you're still on the fence.
---
Q1. Does Enhancv offer a free plan?
Yes, Enhancv offers a freemium account with access to resume templates.
Q2. How can I utilize the hipCV resume builder to produce resumes for a variety of job openings?
It is intuitive to generate numerous versions of your resume for different opportunities - simply change each section of your CV with appropriate skills and work experience and save it as the most recent resume with a unique heading. Based on the resume format, our builder also permits you to quickly move parts around, focusing on the vital aspects of your career. After completing the form, you can download your resume in Pdf file.
Q3. How much does Enhancv cost?
Pro Monthly: $19.99 per/month
Pro Semi-Annual: $10.99 per/month ($65.94 billed every 6 Months)
Pro-Quarterly: $14.99 ($44.97 billed every 3 months)