hipCV.
Best Resume Builder Online.
We understand how hard it is to write a resume. Spending hours fighting the layouts in microsoft word. Not knowing what to write.
Let us handle all these problems and help you the get the job you deserve.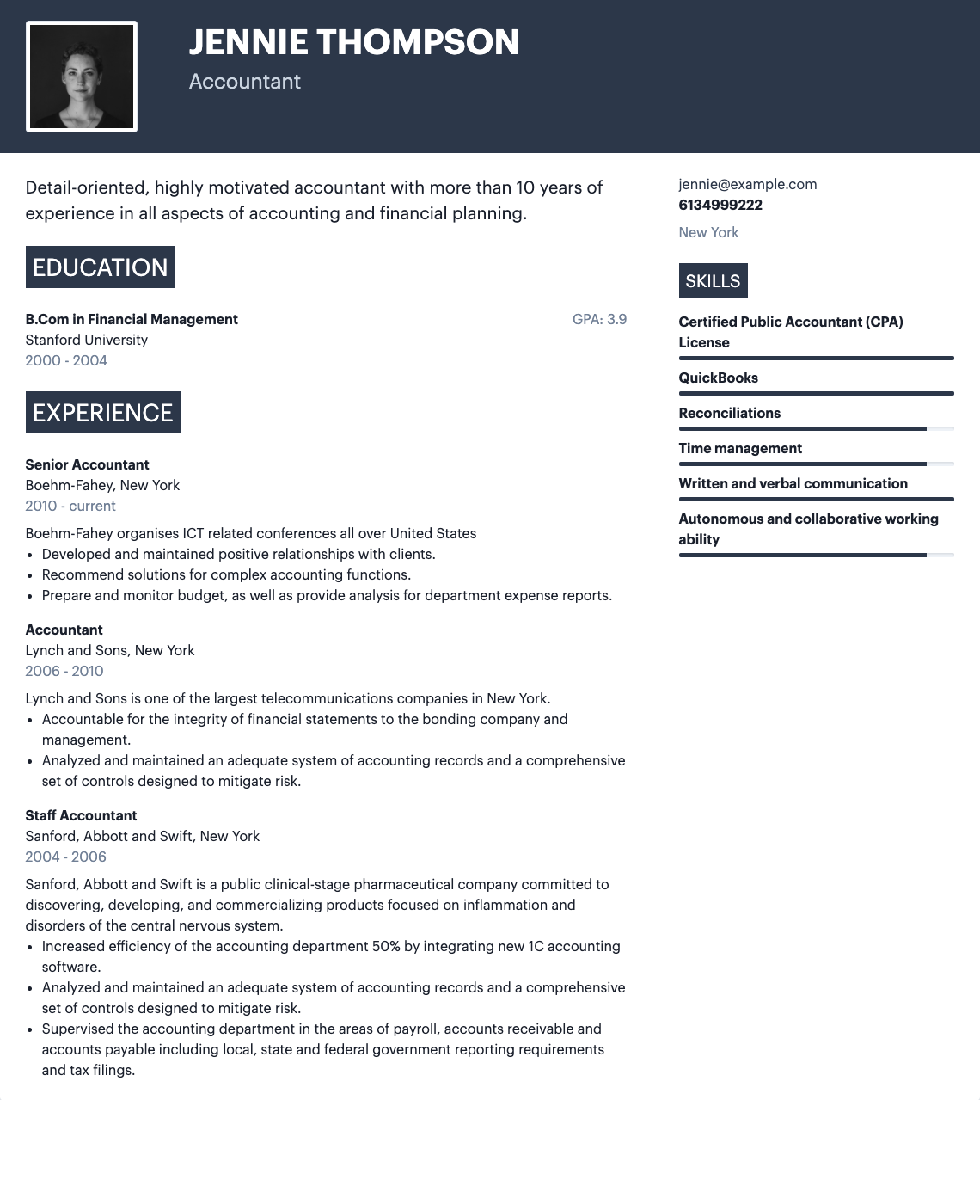 Used by people to get hired at the best companies
Make a resume that will get you hired—
You have lot of skills. Being a resume writer might not be one of them. Your resume should not hold you back.
With the hipCV resume builder, you can create a resume that gives you the opportunities you deserve.
Build your resume in 3 easy steps
2
Use our pre-written phrases
3
Download PDF or share link
hipCV Resume Builder
You'll wish you knew about hipCV sooner. hipCV resume builder has helped thousands of people create their resume quickly and get their dream jobs.
Give it a try yourself. Start by picking one of our professional resume templates, fill in the blanks, and download.
Effortless resume editor
Resume builder that is easy to use
Don't have time to write your resume? Don't want to spend hours fighting the formatting in Microsoft word or Google docs? No worries, we have you covered.
Simple, intuitive resume builder, that makes resume writing fast and easy.
Not sure if employers have seen your resume yet?
That is a thing of past if you use hipCV.
When you share a link of your resume on social networks or send it by email, we will track every visit to your online resume. And you can see the location and time of the visit beautifully laid out on a map.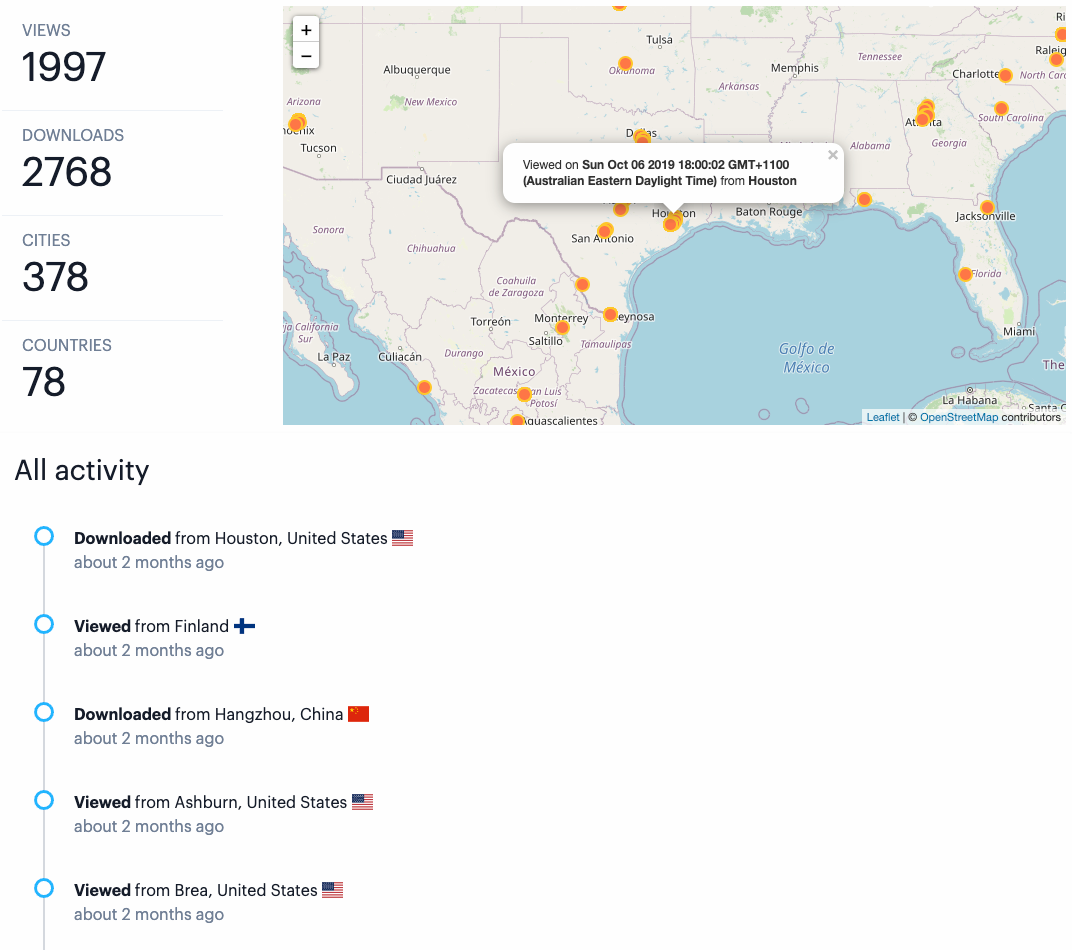 Not sure what to write?
We understand, the hardest part about writing a resume is trying to figure out what to write.
If you struggle with words or get writers-block, we provide professionally written sentences & examples that will improve your chances of getting hired.
Don't use messy spreadsheets to keep track of your job applications.
Use our easy to use job application tracker to manage notes, follow up dates, salaries & locations of your job applications.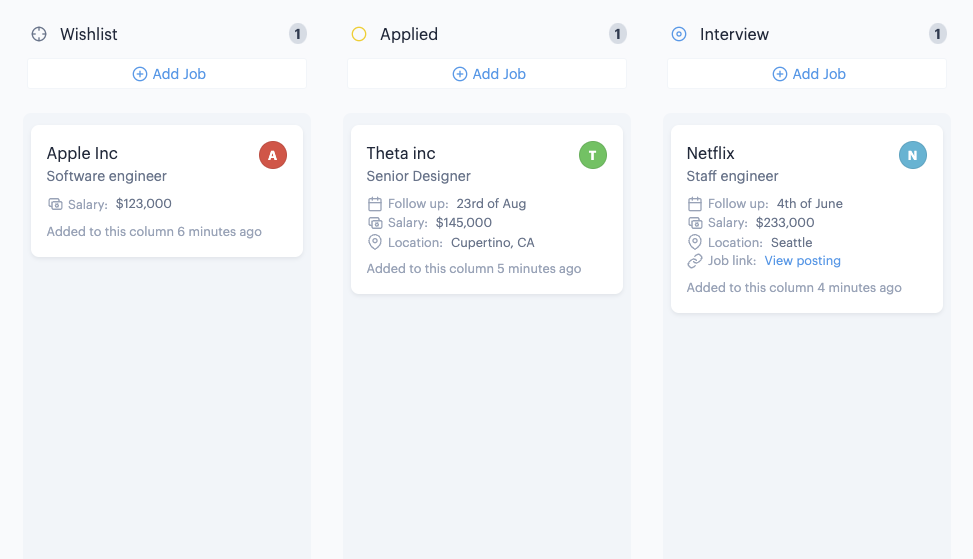 Frequently asked questions
What is a resume builder?
A resume builder is an online software that streamlines the process of creating resume by providing forms and templates that focus on resumes. The best resume builders will help you by providing suggestions and pre-written phrases so that you can impress your employers with relevant information. The hipCV resume builder, for example, has ready-made phrases that target the rules hiring managers are looking for. This makes it easy to communicate your value as a future employee.
Who is hipCV resume builder for?
If you are tired of fighting with Microsoft word or Google docs when trying to format your job application documents. Then hipCV resume creator is a tool for you. hipCV will be ideal for you, if you are looking for a job and are pressed for time. Or if you are not sure how the content of your resume will reflect on you as a candidate. hipCV can dramatically reduce the time it would take you to create a resume on your own. No need to spend hours, when you can be done in minutes. We've helped job seekers from all industries achieve success in their job search. People from all career levels, starting from interns, juniors, mid-level staff, all the way to c-suite executives have benefited from using hipCV. You can use hipCV even if you are a student who is writing resumes for college applications.
What features does the hipCV resume creator offer?
hipCV is a collection of tools made to help you create job application documents:
Resume and CV builder
Cover letter builder
Thousands of pre-written phrases to help you write your resume
Resume templates for different job application documents
Downloads in .pdf format
Analytics to track visits to your resume
Is hipCV resume builder free?
hipCV resume builder is completely free to create an online resume. We follow the "try before you buy" philosophy, where you pay once you're satisfied with the results. Downloading a printable resume as a pdf from hipCV requires a payment. You can check out our resume builder pricing page to see how much you can save.
HipCV is a super quick way to build a resumé that looks great and clearly highlights all important info to the employer.
I have previously struggled with terrible Word templates when putting together resumés, no more of that now!
Well done! 👌😁

Linus Aarnio
Well done, this is great.
I was a CV advisor at my university when studying for my PhD and having seen hundreds and worked with students to improve them I can say layout and white space is the number one thing that improves a CV initially and hipCV has solved this really well.


Simon Barker
Awesome idea and product!
Also gives you an overview who has actually looked at your CV instead of sending them everywhere and then not knowing if they're even being opened and read!




Philip Z