How to write a resume objective
Some job candidates add a resume objective on their CV. Your professional expertise is present in your resume objective. It might be as straightforward as mentioning your preferred job role, or it can indicate where you've been and where you aspire to go in your profession. When to include an objective, and when do you leave it off your curriculum vitae? Many argue that objectives in a CV are not essential and are irrelevant and obsolete. A resume objective emphasizes your experience and expertise, might improve your resume by showing companies that you understand what you wish to accomplish and have the necessary skills for the position.
What is a Resume Objective?
A well-drafted resume objective assists in customizing your CV, relating your skills to the requirements of an available position, and immediately engaging the recruiters by demonstrating that you have the talents they're seeking. A resume objective must specify the following;
Describe what you intend to acquire or achieve if hired by the employer.
Discuss how your professional engagement with the organization has aided you in gaining that expertise.
Outline how you will benefit the firm by taking advantage of this learning experience.
Align your resume objective to the role
The most successful objective statement should be specific to the position you are seeking. It indicates the type of job you want and the talents and expertise you have that consider you a suitable fit for that job. For instance, it may list a few of your previous successes before moving on to the types of achievements you aspire to obtain in the future.
It is unnecessary to state an objective, but it might persuade companies to grasp what you seek and are acquainted with the business.
How to build a solid resume objective
If you incorporate an objective statement on your resume, make sure to tailor it to the job you want.
Make a specific statement
The more detailed you are, the greater your chances of being evaluated for the position you wish. It is an excellent idea to construct a different resume purpose for every job application.
Another insightful method is to incorporate job-related phrases in your resume objective. Due to this, ATS software will discover your CV and highlight how your credentials correspond with the job post.
You must only express career objectives that are realistic within the context of the firm. For instance, if you aspire to be a senior editor at a publication but are looking for a position at a newspaper, don't mention it. Concentrate on how you intend to advance inside the firm.
Concentrate on how to add value.
The resume objective focuses more on what you aspire in your profession and not sufficiently on how you will provide an advantage to the firm. As a result, your resume objective must incorporate details about the employment you prefer and illustrate why you are the best applicant for the position. Involve data that showcases your expertise, such as previous experience, specific skill set, and other credentials. Also, share instances of how you may bring value to the firm or even enhance it. For example, indicate that you have ten years of viable budget reduction expertise and will employ these talents to the company's finances.
When to use a resume objective
Some job specialists believe resume objectives are old, whereas others believe they are preferable. Although, there are situations where a resume objective is quite advantageous. A resume objective might help you show that you are enthusiastic, recognize what you expect in a profession, or have the abilities for a particular role. Even if you lack relevant experience, a resume objective can convey why you are ideal for the position. When shifting occupations, having an objective statement may be suitable. You have the option of writing either a resume objective or a profile statement. Even though both appear towards the top of the CV and make a unique pitch to recruiters, both sections employ distinct strategies to engage with employers and are not replaceable. Let's distinguish between the two, and if you determine a resume objective is optimum for you, we'll illustrate how to create one successfully.
Profile statement is a new version of the resume objective that reveals how your abilities will enhance the business's financial and operational results. We often advise adopting this strategy on your resume since employers are searching for qualified professionals who can rapidly join the group and help in reducing workload. Recruiters want to know how you can benefit them than the other way round.

A career objective or objective statement helps you clarify what you aim to perform or acquire if hired by the new firm. We don't encourage this strategy since it makes it more difficult for recruiters to discern how you will decrease the burden if you merely list your goals.
There are some situations where an objective statement might compliment you in your job search. The resume objective is ideal if you're a new graduate, changing jobs, moving, or re-entering the workforce. Without the correct perspective, all of these job conditions might appear to be a red signal. Following, we'll show how to offer the proper background and present compelling examples.
It is acceptable to have limited or no professional experience as a new employee. But, you have most likely accumulated many skills and information through internships, voluntary work, and your schooling. You should utilize a resume objective since it helps you to perform the following things;
Clarify your unofficial experiences about the available position.

Discuss how you want to advance and expand your professional knowledge within a career.
Without the correct perspective, changing careers might appear to be a red sign. Recruiters may worry if your prior experience is appropriate to the present position or if training or onboarding you will take longer than for a comparably competent individual with practical qualifications. Here's why a resume objective is better than a professional summary in this situation. You can:
Express your interest in the position and why you're applying.

Define your previous experience with the specifications of the available role.

Elaborate how your unrelated skill may help satisfy the role's demands.
Resume creators, career counselors, and prospective employers may advise you to prevent long periods of unemployment. However, there might be several reasons for periodically leaving the employment, including having children, caring for a family member, seeking a new degree, or a time-consuming career training course. A resume objective can assist you in the following ways;
Define your employment gaps and why you're returning to the workforce.

Explain the talents you learned outside of the workplace for this new employment.
Despite a significant increase in remote working, many recruiters still have an unintentional distance bias and favor choosing nearby job candidates. By performing the following, a resume objective can assist you to distinguish yourself;
Explain why you're moving.

Convince the employer that you are applying for the available position owing to a planned relocation and that you intend to reside near this possible place of work.

Instead of focusing on your present place, redirect the interaction and recruiting approach to your accomplishments.
If you just finished high school, a resume objective might help you just as much as a new entry into the profession. Even if you have any after-job training, it may seem insignificant to your unofficial experience, volunteering, and classwork. A resume objective is suitable;
Realign your CV on community work, after-school activities, and informal experiences, such as childcare or school club membership.

Evaluate the skills you learned in schools, such as research, organization, and time management, for the needs of a current job opening.
If you have just finished college, you may have a wealth of valuable knowledge from your studies, internships, and co-curricular associated with university groups, in addition to some formal employment experience. A resume objective can assist you in showcasing the expertise and matching your credentials to the available job criteria by;
Emphasize internships and practical, work-relevant courses.

Contextualizing abilities gained through university organizations such as your college newspaper, sports club, student political groups.
Tips for writing a resume objective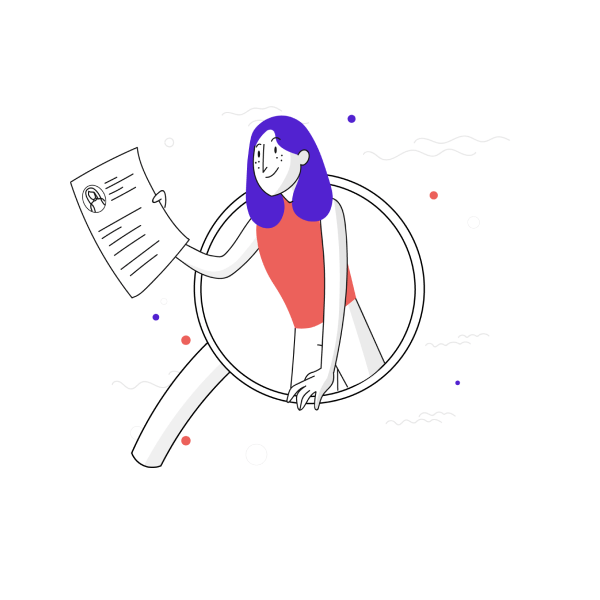 Make it brief
Your resume objective should be brief and to the point. In 2 - 3 phrases, this paragraph transitions into your job expertise and expertise parts.
First-line. Describe yourself and explain why a career break, career change, or a lack of relevant experience works to your and the recruiter's benefit. Illustrate, for instance, how taking an employment sabbatical to care for a relative contributed in significant individual perspective, or how you just finished with specific education background earned in a lab or research session.

Second-line. Inform the employer about the position you want to fill and the corporate goals you can achieve for the company.

Third-line. Conclude on a high note by relating your unconnected expertise to the job's needs using quantitative measurements. For instance, if you organized medical visits and nutritional time frames for a sick relative, you can track the percentage of periods you reached on time or how somebody's health got better visibly after introducing a new meal plan for the patient.
Create a unique objective for the position you aspire.
A resume objective is a chance to discuss your individual needs and your career ambitions. Your resume will outline your abilities, schooling, and experience, but this part is your single opportunity to express why you're looking for this position and let your personality show through. You can discuss related interests, why you became involved in that pastime, and how you can relate what you've acquired to the available position.
Make use of job posting keywords.
Most businesses use ATS to scan resumes and narrow down the pool of candidates. Because an ATS may remove up to half of the applications it scans, so include resume keywords. These keywords are present in the job description; you may find them by reviewing the ad for recurring jobs and obligations highlighted in solid font or bullet points or for any activities identified as vital. It is necessary to employ these keywords naturally in both your resume objective and across your resume.
Include measurable achievements
Concentrate on how you can assist the organization. It is best accomplished by describing how viable your similar experience was. For instance, if you want to work in data analysis, you can highlight highly-graded assignments from your introduction to information or advanced data analytics programs and your method for examining, filtering, and modeling data.
Incorporate job-relevant certifications
Whatever your motive for drafting a resume objective, you most likely have a lot of relevant experience that will aid both you and the recruiter. You must showcase those talents in this part. Here are some examples of job-related certificates that you might include in this category.
Licenses/Certifications

Specialized Degrees

Relevant Coursework
Define your links to the organization
Your relation to a firm or actual involvement in a business's moral, cultural, or economic objectives might be just as significant as your talents and expertise in obtaining a job interview. If you want to contribute to a firm's expansion or progress for these factors, you must include them in your resume objective. Recruiters may identify sincere enthusiasm and passion, which can be effective if the organization in question invests in its objective.
Resume objective examples
Looking for a marketing entry-level role where my knowledge and expertise will be effectively employed and where I would have the potential to expand with the firm.
Seeking a career as a clinical setting coordinator for a health care facility that will allow me to put my award-winning reporting, analysis, and managerial skills to use.
I am a primary school teacher seeking a job in a school where I can put my six years of relevant experience and program creation talents to use.
Customer service supervisor looking for a position where I can apply my client support and management talents to enhance customer experience.
I'm seeking a job where I can combine tactics for developing and expanding current customer sales, marketing and product development, and press coverage.
Looking for a job opportunity in search engine optimization where I can utilize my SEO talents and expertise to enhance website visitors and search engine positioning while using my seven years of IT knowledge.
To find a career that will allow me to put my excellent organizational abilities, award-winning academic qualifications, and capacity to work with others to better use.
Create your resume in minutes for FREE.
Use resume templates that are tested and proven to fit the rules employers are looking for.
Create resume now