Resume.io Alternative:
Why go with hipCV?
Don't want unexpected charges to your credit card? Try hipCV for same features and honest pricing!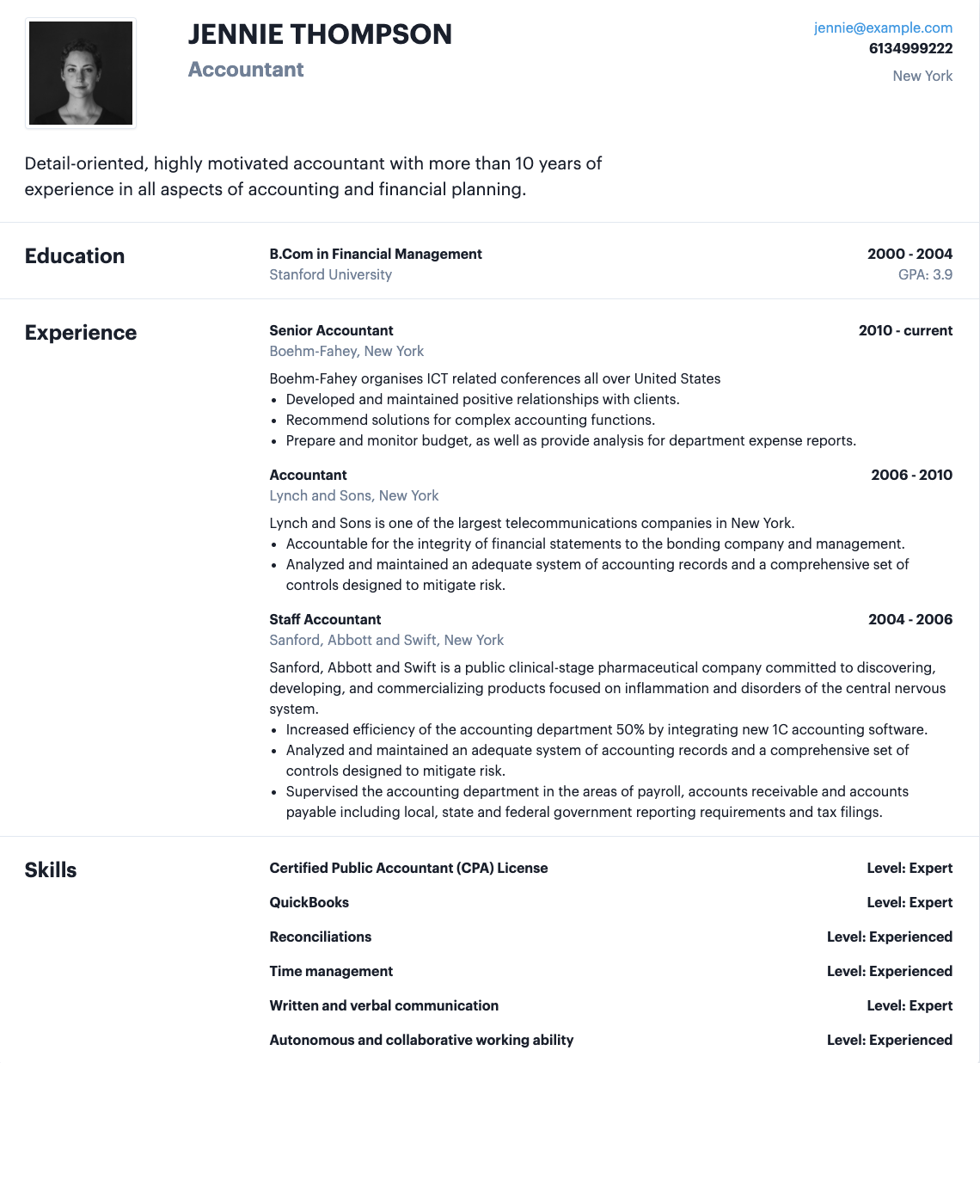 Used by people to get hired at the best companies
Resume.io
Resume.io features a simple user interface. Using Resume.io, you can create a CV in three easy ways. First, you insert material by writing in the fill-in-the-blank suggestions. Secondly, you select your template's color combinations and design. The last step is to download. Resume.io only has 12 resume templates and 18 cover letter templates along with career guides, resume examples, and cover letter builder. They also provide; pre-written phrases for job roles, save the document in MS Word or PDF format, eliminate unwanted backdrops from any image by using a photo background removal tool. Their pricing offers includes;
7-Day Trial: $2.95, then automatically it becomes €19.95 for every 4-weeks.
6 Month Subscription: $44.95
12 Month Subscription: $74.95
HipCV
Getting the job is only half the battle, but creating a standout CV to get you recognized is a preliminary step. You can create a high-quality and unique resume in minutes using the hipCV Resume Builder.
Updating your existing work or beginning over will be a breeze since you'll have availability to pre-written and carefully prepared phrases for those times when you're speechless. Allow the software's editor and diversity of designs to do the work for you. The resume builder provides incredible resume templates to pick from that will reflect your individuality and professional successes. HipCV includes;
Free Account - Access to resumes templates, pre-written phrases, customize colors (No download), online professional presence.
Still deciding? Perhaps these FAQs can help!
We hope these resolve the doubts you have while comparing Resume.io and hipCV if you're still on the fence.
---
Q1. What are the major components of a resume builder tool?
The fundamental idea of employing a resume builder is to make the task of constructing a resume as seamless as possible. A complex instrument that requires you to leap through hurdles does not match the criteria. And that's why we designed hipCV resume builder convenient and user-friendly, with guidance on how to modify, upload, and download your completed resume.
Q2. Is hipCV cheaper than Resume.io?
Yes, hipCV is significantly cheaper than Resume.io, with pricing plans made for one-time payments with no trial period. Resume.io doesn't offer many pricing options like a 1-month subscription plan, but hipCV provides 1 Month Pro Account for $9.99.
Q3. What level of assistance can I receive from hipCV?
We appreciate all of our customers, and all of our subscriptions provide the same quality service. We aim to handle any concerns by email/Twitter within 24 hours.