What are the do's and don't of a resume?
Resumes have been around for years, yet it often feels like we are not at all near to discovering a magical resume recipe until now. It's no surprise that so many people fail to build their resumes. The web has not made it simple yet, since everyone appears to have differing viewpoints on what makes an "ideal resume."
We compiled this checklist with the support of our team of skilled resume writers and job experts to enable you to determine what to include and exclude when creating a resume. This guide, posted in 2021, will tell you the do's and don't when writing a resume.
2021 Resume Do's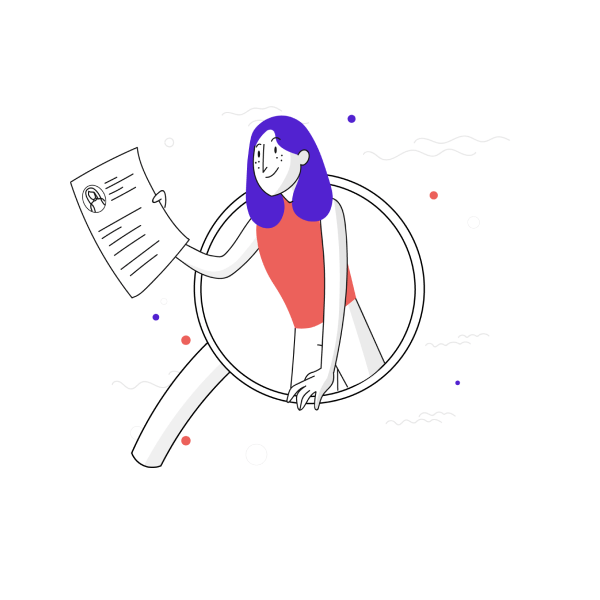 Do emphasize your valuable professional experience.
When it comes to resume writing, you must submit a separate edition for every job you seek, i.e., customized and focused on the role. After all, your resume may indicate that you have the particular set of abilities, expertise, and successes necessary for the position, not simply a collection of them. Make your resume content simple for the employer to determine why you're a perfect candidate.
Do Consider Optimizing for Applicant Tracking Systems
Many big businesses, and some smaller firms, employ applicant monitoring systems to screen out unqualified candidates. The computers analyze your CV for relevant keywords and phrases, evaluating them statistically for significance and passing only the most suitable ones through human assessment. As you would expect, this method isn't flawless. To guarantee your resume gets past the ATS and reaches the recruiter, keep your resume structure straightforward, contain the relevant keywords, and triple-check for spelling errors.
You've likely seen that employers prefer resume bullets that include statistics, such as "Increased revenue by 200 percent." So, wherever appropriate, add them.
Do incorporate soft skills.
Soft skills facilitate from the "tangible successes" method too. Ensure that each bullet point defines a talent that the recruiter is seeking, and employ factual evidence to illustrate, not tell, what a "competent manager" or "great marketing specialist" you are.
For example:
Developed and successfully launched a new mentoring framework to meet the high turnover of new personnel, leading to the pairing of 23 tutor-student pairs and a massive decline in personnel turnover.
Do mention volunteer work or any non-work experience.
Though it's uncommon, if volunteering has consumed a substantial portion of your time or imparted your skills relevant to the job you're searching for, then include it on your resume. Side projects and temp jobs may also be a distinct approach to boost your résumé and demonstrate additional abilities.
Do provide your achievements.
Add anything remarkable you accomplished in your personal life that displays your soft skills or utilizes your technical abilities. Perhaps you have completed a few sports activities, illustrating your adventurous spirit, excellent work ethic, and drive to push yourself. And maybe you've won several competitions, demonstrating that you're a fast thinker and adept with figures.
Do highlight how you climbed the ranks at previous employers.
It might be appealing and easier to mix numerous positions at one firm, but you must instead outline your various work positions. After all, being advanced within a company or progress your job speaks volumes about you.
Do write a professional summary.
If you have extensive experience that you require to link along with a consistent feature, a brief description, which comprises a few sentences at the top of your resume that provides hiring managers a general account of your abilities and expertise, is the best option. They are also beneficial if you have a variety of attributes and want to indicate how they work together.
Do employ appropriate terminology.
Adding terms does not help you seem clever or more competent. Not only is the recruiter well informed of what you're attempting and trying to do, but resume talk might hide your practical experience. Rather than using creative social media methods to enhance reading and participation among core audiences, state "published online on Instagram every day and increased follower number from 2,000 to 4,000."
Instead of the old and overused "directed," "conducted," and "organized," try words such as "recorded," "delivered," "processed," or "optimized," which make you appear both competent and professional.
Do provide your contact details.
It may seem obvious, but you'd be shocked how many job searchers compose an excellent resume—only to leave off the "here's where to locate me" details. Your name, email account, mobile number, address, LinkedIn profile, and personal portfolio, if you have any, should all be present in this resume section. And, ensure you're giving your details instead of your professional contact information.
Do limit your resume to a single page.
Employers review many resumes, so they don't intend to waste time going through yours. Reduce it to the essential facts and make it brief and to the point. As a general guideline, career specialists advise one page of CV for every ten years of job experience.
Do describe developing an artistic or digital resume.
Resumes designed to appear like infographics, graphical representations, movies, or interactive media might help you appear distinctive.
Do ensure that your job designations or businesses are apparent.
You want to keep in mind that the most valuable data is noticeable and accessible to read. Rather than a different typeface, choose bold or italic text or change your format to make your content readable.
Do remember to put your job durations and places to the right.
This minor modification will significantly improve the readability of your resume. By establishing a right column, you can create date and location columns for every task.
Do add figures and statistics.
Since 8 and 30 percent requires less attention to study than "eight" and "thirty percent." Also, utilizing numbers saves space and makes it easier for the recruiter to grasp how you accomplished your goals.
Do share your resumes with friends.
Examine how they represent their jobs and the firm. You'll probably get some ideas for your own work experience. Plus, having someone else go through your CV is helpful. Consult a few people about what they think makes your resume shine and what is monotonous, unclear, or overly ambiguous. If the same items keep appearing, it's necessary to modify them.
Do write a professional-master resume.
Remember the cardinal rule when it comes to customizing your resume. Developing a formal master resume outlining all your previous employment positions will make it easier for you to compose resumes for other roles. It makes no difference how long your ultimate resume is since you will never submit it to anyone. Add every job you have ever worked. And with all the relevant bulleted lists. Whenever it's time to apply to work, just copy / paste the necessary portions of your master CV into a new file.
Do remove the standard skillsets.
It doesn't imply you have to convey all you understand. You likely don't have to explain that you know how to use Microsoft Word, social media, or such standard abilities. In today's recruiting procedures, some things are certain.
Do pay attention to the hiring manager's job requirements.
Examine your CV with a magnifying glass to ensure it is in sync with the employer's requirements. Utilize every element to highlight how you can satisfy the current and long-term demands of the company.
Do be sincere and straightforward.
Don't exaggerate your achievements, work background, or anything else. Recruiters will double-check the valuable data on your CV. If they discover that you have been deceitful, you can say bye-bye to any possible interview.
Do apply a resume template.
HipCV resume builder offers several simple, modern, professional and creative resume templates. Choose a pattern that you like and utilize it to create your resume for any job role.
Do avoid employing cliches or terminology.
Though recruiters are tired of reading words like "hardworking," "team player," and "detail-oriented" on job applications, so you must be careful when implementing industry or role-related lingo. If you want your CV to reach the recruiters' table, you would have to get it through HR—which implies presenting everything in layman's language.
2021 Resume Don't
Don't Copy / Paste the job specification's original text.
However, you must not use precise terms from the job post. If a firm states it wants individuals who "learn fast" and "understand a variety of coding technologies," your talents section should not say "learns quickly" and "recognizes a range of computer languages. However, find a suitable method to convey the same thing, such as dedicating a resume bullet to a technology you learned in three weeks of listing the eight different web development systems.
It seems evident you should not disclose personal details on resumes frequently. Follow the New York Times criteria when considering whether to eliminate anything off your resume. In other terms, if you would not want it written alongside your name on the main page of a popular publication, don't put it there.
Don't add involvement with questionable associations.
Perhaps your volunteer job included campaigning for a politician or taking calls at an LGBT assistance company. Some encounters are highly contentious.
Don't list odd, irrelevant hobbies.
However, make sure that employers are unlikely to notice if you enjoy tennis, are involved in a reading club or are an Arcade game organization member. Remove everything that isn't transferrable to job-relevant abilities.
Don't employ resume objective.
There is just one scenario in which an objective summary is necessary if making a significant professional shift. Making the switch from, for instance, business consulting to sales promotion requires a clear indication on your CV why you are changing positions and have the essential transferrable abilities. A resume objective will waste precious space if you are a PR agent pitching to a PR agency.
Don't attempt to cover up employment gaps.
Though you can gloss over voids (for instance, providing years rather than months to represent work durations, you must not openly lie about them. Therefore, while discussing times of unemployment, be truthful and confident. Everything you performed while not operating, maintaining a home, contributing to your community—virtually it's probable you acquired some abilities that will benefit you in the job you want. So write them.
Don't provide negative terms.
You must avoid writing terms having negative associations. Employers will instinctively think less of you if you say things like "reached ambitious sales objectives" or "addressed extensive communication barrier." However, describe "reached on high sales targets" or "developed and executed strategy to improve the communication process."
Don't write References available on request.
It takes up valuable that you may use to display experience and talents.
Don't insert anything that may lead to discrimination.
Though it is unlawful to have a bias against a job applicant based on their age, marital status, gender, race, ethnicity, or national origin, this does not imply that discrimination does not occur unconsciously. Don't give hiring managers an option, so leave these things out.
Don't compress all the material into a one-page resume.
Do not try to cram as much data as possible into a single page. Even if you are successful in writing in all details, but only in a size 10-12 font with no white space in the document, it's better you would not have added it. So, decrease the quantity of content to a size that aligns easily on the page, in a visible typeface, with enough white space making it easily readable.
Don't contribute all your efforts to designing.
Employers believe that unless you work in graphics, job applicants invest far too much time designing it. Emphasize the substance, showcase relevant details, and looks eye-catching to make the data accessible.
Don't employ more than two typefaces.
And, in general, it's necessary to adhere to a single standard typeface. Unless you're an artist well-versed in typography, it's easier to select typefaces that conflict or are unappealing.
Don't add more than two sentences per bullet point.
With this technique, your resume is simpler to scan and suitable since most recruiters will review it in less than 7 seconds. Reduce it once again to the most crucial details.
Don't submit your resume as a Word file.
If you email your job application as an a.doc file, all of your methodical structures will possibly be lost when the employer views the document. To ensure that everything remains intact, save your final copy as a PDF.
Don't present an inappropriate message.
Do you want to ensure that you're investing enough attention to the appropriate items in your resume? Use a word cloud software, such as TagCrowd, to create a word cloud of your CV. It will generate a picture of the most often used terms, with more frequently used words appearing bigger and heavier. With a short scan, you'll be able to identify which phrases employers would most likely connect with you and if you have to make any changes to ensure that the appropriate text came across.
Don't forget to proofread your resume.
If there's one factor that disappoints recruiters the most, it's a mistake to spellcheck. Just double-check your resume for quality, grammatical structures, and spelling typos.
Don't Experiment with text styles.
Apply text effects such as italicization, bold font, and uppercase lettering carefully. Excessive usage might make it harder to understand your CV.
Don't neglect to set yourself apart.
Specify genuine achievements and demonstrate value to set yourself apart from the competition. It is your responsibility to persuade the prospective employer to interview you above other prospects.
Conclusion
Resume writing might be daunting. This list of resume dos and don'ts will help you get started. So, if you're putting up a resume, follow these guidelines to prevent the most typical errors and issues. That will enhance your chances of getting more interviews and finding that ideal job!
Create your resume in minutes for FREE.
Use resume templates that are tested and proven to fit the rules employers are looking for.
Create resume now