hipCV.
Best Job Application Tracker Online.
Still using messy spreadsheets to keep track of your job applications? Don't.
Use our easy to use job application tracker to manage notes, follow up dates, salaries & locations of your job applications.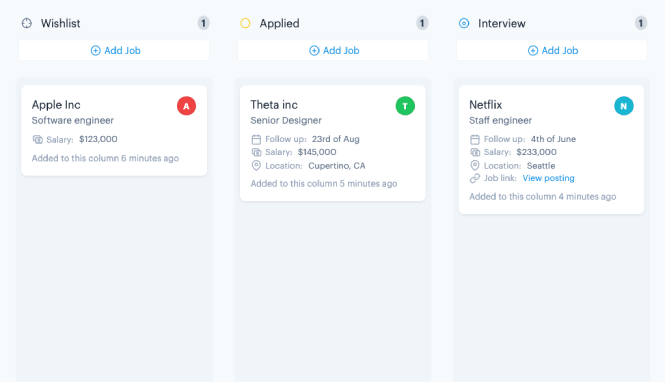 Used by people to get hired at the best companies
Effortless resume editor
Resume builder that is easy to use
Don't have time to write your resume? Don't want to spend hours fighting the formatting in Microsoft word or Google docs? No worries, we have you covered.
Simple, intuitive resume builder, that makes resume writing fast and easy.
Not sure if employers have seen your resume yet?
That is a thing of past if you use hipCV.
When you share a link of your resume on social networks or send it by email, we will track every visit to your online resume. And you can see the location and time of the visit beautifully laid out on a map.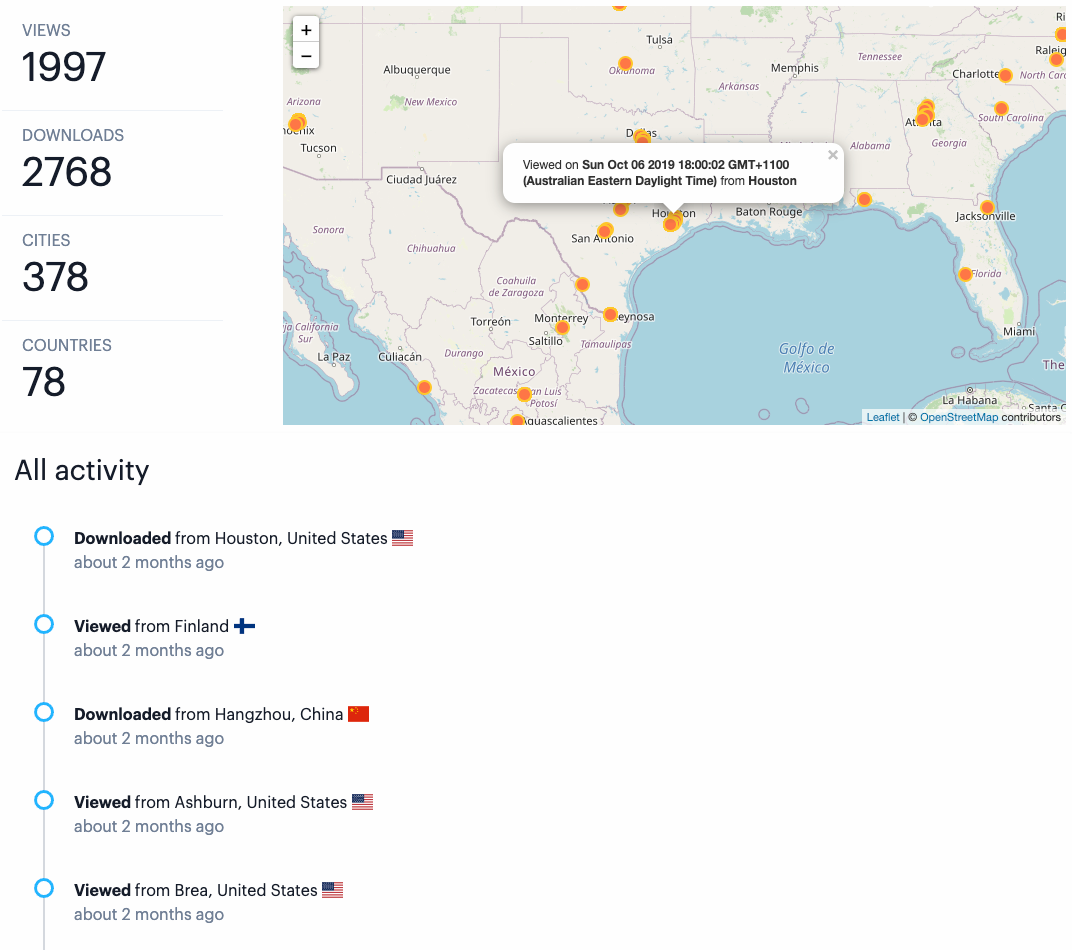 Not sure what to write?
We understand, the hardest part about writing a resume is trying to figure out what to write.
If you struggle with words or get writers-block, we provide professionally written sentences & examples that will improve your chances of getting hired.
Frequently asked questions
What is a job tracking sheet?
A spreadsheet for monitoring job applications and interviews is known as a job tracking spreadsheet. The details included in a job monitoring spreadsheet, also known as a job hunting spreadsheet, differ based on the person and the job.
For example, you might want to track the salary, job requirements, deadlines, job title, location & current application status.
What is a job application follow up?
An email or phone call to check in after submitting your resume is referred to as a job application follow-up. You should follow up in around 2 weeks if you haven't heard back anything.
How do you keep track of job application spreadsheet?
In your spreadsheet for tracking job applications, you should keep note of following:
Company name
Job title
Yearly salary
Location
Dates like deadline, follow up, date you applied for the position, interview date & offer date.
Application status
Link for the job posting.
Job requirements, contact details of the recruiter.
If you don't want to deal with the hassle of maintaining a spreadsheet. You can also use hipCV job application tracker that is completey free to do this for you.
Why job search tracking is important in any job search?
Setting objectives and staying motivated to attain them is easy with a job search tracker. Tracker will help you keep track of the number of jobs you've applied for in past. Which will help you in determining where you are effective and where your job search can be improved.