VisualCV Alternative:
Why go with hipCV?
Get all the features of an impressive resume builder for a quarter of the cost!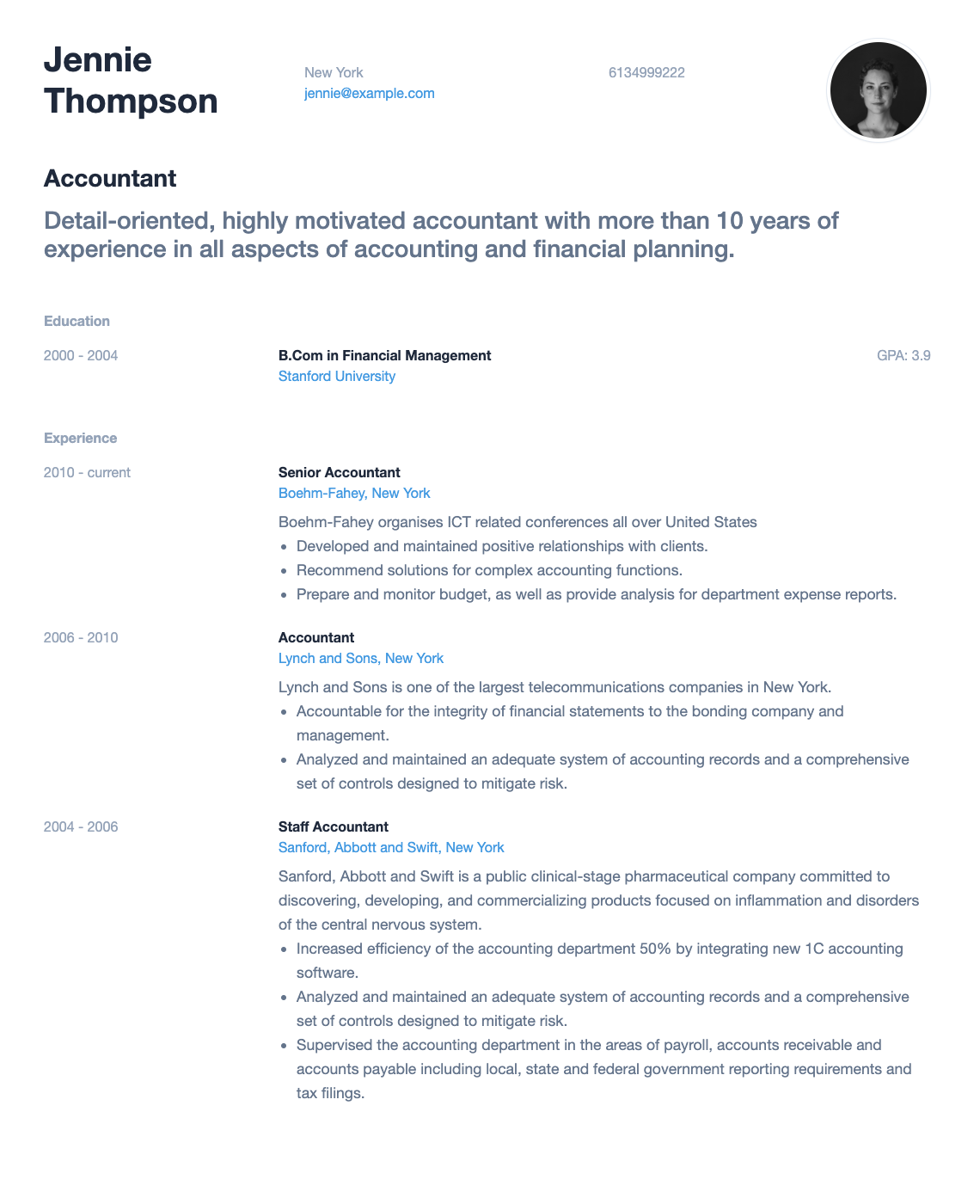 Used by people to get hired at the best companies
VisualCV
VisualCV includes 20 resume templates, PDF files, digital resume links for sharing, and resume effectiveness statistics. VisualCV also offers the ability for Pro members to create their official websites to exhibit their resumes and online portfolios. The primary disadvantage is the restricted free edition, which only allows one standard template with the VisualCV logo. Users may create resumes and CVs based on general and individualized guidance, regardless of the package to which they are registered. Non-paying users can only access limited downloads in PDF format, but paid subscribers can get documents in PDF and MS Word formats. The material of posted resumes is not retrievable in some circumstances. Support service is only accessible between the hours of 9 a.m. and 5 p.m. PDT. The free plan of VisualCV provides three templates. Users may build their resume in one of the different ways: from zero, from an existing file, or by integrating the information of their LinkedIn account. The free version only allows users to upload one resume or CV. Though, the users can develop, but not save, various files on the website. The final result is only downloadable in PDF files, and each download includes corporate branding. The premium plans from VisualCV have the same list of features but range in term duration; there are monthly and quarterly membership choices. The initial, VisualCV premium monthly costs $18.00, VisualCV costs $36.00 every three months.
Paid plans include extra benefits such as;
20 resume/CV templates
Cover letter templates
Resume formatting service
PDF downloads
HipCV
Businesses use AI technologies to weed out unsuitable resumes and successfully search for new individuals with the appropriate skills. You must not only create a fantastic first impression in an interview, but you must also double-check all of the relevant boxes on your CV and position it someplace employers can find it. HipCV is a resumé builder that does all of the work for you. HipCV and other generic resumé apps are beneficial for designing. Choose from job-related templates and fill in the blanks with your education, experience, talents, and other credentials. HipCV also makes it easy to write cover letters by offering pre-written words and terms appearing competent to HR systems and the recruiter.
Still deciding? Perhaps these FAQs can help!
We hope these resolve the doubts you have while comparing VisualCV and hipCV if you're still on the fence.
---
Q1. What is VisualCV?
VisualCV is a resume builder that helps users input the material of their LinkedIn accounts, submit and modify current files, or generate new resumes and CVs. The firm's site also contains useful tools such as resume, CV and cover letter examples, and writing and career-relevant advice.
Q2. Is VisualCV a free software?
VisualCV has a free version and premium options that cost $18.00 per month or $36.00 per quarter. The premium plans have the same functionality.
Q3. Does VisualCV offer a free trial version?
No, although the firm does provide a free plan that enables users to construct and download one resume in a PDF file.