CVmaker Alternative:
Why go with hipCV?
Frustrated with the shady trial pricing? Try HipCV with better features and honest pricing.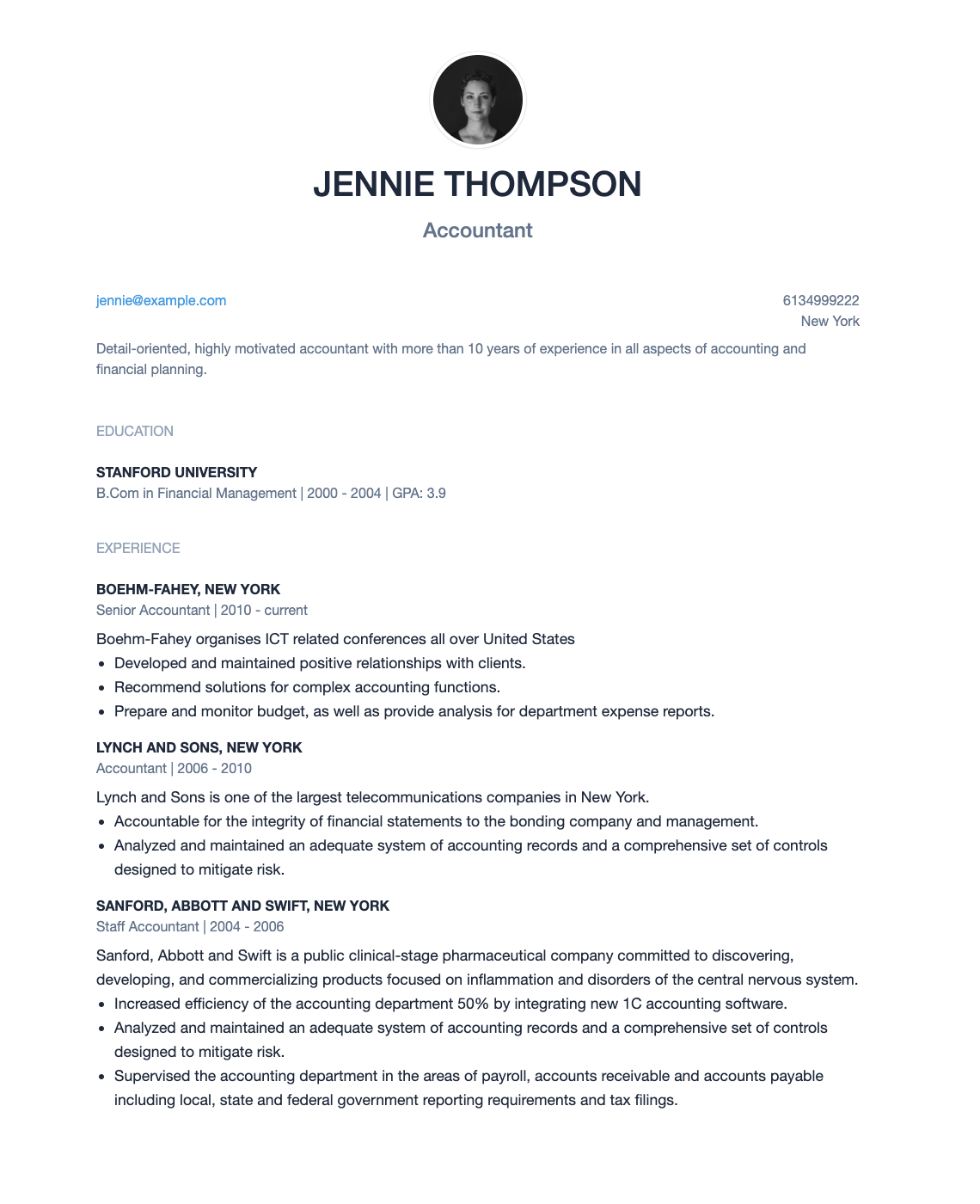 Used by people to get hired at the best companies
CVMaker
CVmaker makes it straightforward to create a resume. The site collects data about your job expertise, schooling, interests, and references in a step-by-step procedure. After that, you may choose from many diverse designs and save the document for utilization in employment applications. CVmaker is a simple application, specifically in its free version — at this moment, it's enough for creating a basic résumé, but that's all. You may create more tailored sections, utilize better layouts, and employ an enhanced text editor if you subscribe to the software's paid membership. It invites you to submit general details, job experience, credentials, education, interests, and references but provides little help on what to include. As this is a standard option, you can only hope for so much. There is also an option to pay to pro plan, which grants access to improved templates, tailored sections, fonts, colors, and other features. In comparison to some of the other providers, the overall resume writer appeared to be a little rudimentary. It's more of a manage-yourself resume maker than a step-by-step guide through every area.
HipCV
Developing a remarkable resume to get you noticed is a necessary first step. By employing the hipCV Resume Builder, you can produce a high-quality, one-of-a-kind CV in minutes. Editing old material or starting from scratch will be a snap since you'll have access to pre-written and properly crafted sentences for those occasions when you're clueless. The resume builder offers impressive resume templates to choose from that will show your uniqueness and career achievements.
Still deciding? Perhaps these FAQs can help!
We hope these resolve the doubts you have while comparing CVmaker and hipCV if you're still on the fence.
---
Q1. Is there a CVmaker trial subscription available?
Yes, for $2.95, you may evaluate the CVmaker subscription and advanced features for 7-days. After the 7-day trial duration, your subscription is automatically renewed and charged $19.95 monthly. You can continually modify and save your CVs, generate cover letters, utilize the software email service, and access the paid job hunt and matching process while you have full membership. Your account's membership will be charged every month unless you deactivate it.
Q2. Is there a free CVmaker plan?
Yes, Basic templates are free.
HipCV free account offers the following: a free account with access to resume templates, pre-written sentences, personalized colors, and digital professional presence.
Q3. How much does CVmaker cost?
CVmaker's advanced features cost $16 annually.
HipCV pricing offers one-time payment.