Canva Alternative:
Why go with hipCV?
Don't have hours to waste in Canva? Use a resume builder that only takes minutes.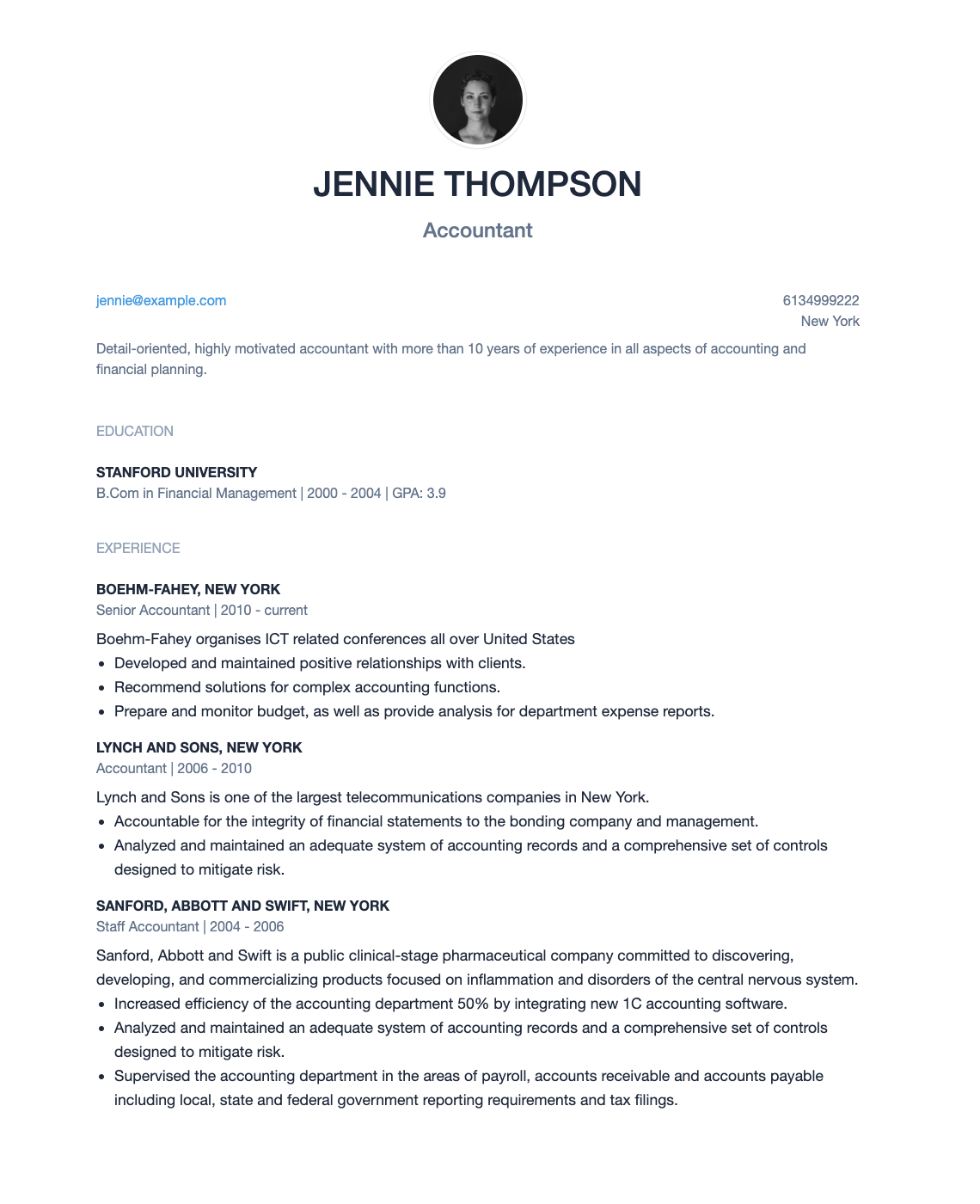 Used by people to get hired at the best companies
Canva
Canva is well-known as an easy-to-use graphic creation tool. It does, however, provide a decent résumé builder. If you have design knowledge, you may start from scratch or utilize a pre-designed template and modify the incorrect facts with your own. All of Canva's graphic design software is also accessible for resume creation. That indicates you may include components, shapes, customized pictures, and other things on your resume. It is not for total beginners, but it will undoubtedly assist you in creating a creative resume.
Canva's free plan is most likely all you want to create resumes. You receive 1 GB of pictures and access to hundreds of resume templates. Canva for Work subscription is a $ 12.95-month plan that offers loads of free images, extra organizing features, and team participation.
HipCV
With hipCV, you will give yourself a competitive edge at every employment opportunity. With its simple, user-friendly design, you can generate a strong resume in minutes. You most certainly have a CV, but if it is not updated recently, hipCV walks you through the process, providing pre-written phrases and resume samples that can increase your chances of being hired. If you desire a new CV, it should assist you with that as well. It functions everywhere, allowing you to create a mobile-friendly website for your CV or download and publish it as a PDF.
HipCV records every visit to your online CV, whether you post a link to it on social media or send it through email. You can check the location and time of the visit on a map so you know who it is and may schedule your follow-up emails to verify you are currently in a recruiting manager's considerations. HipCV also has impressive cover letter styles that complement your resume.
Still deciding? Perhaps these FAQs can help!
We hope these resolve the doubts you have while comparing Canva and hipCV if you're still on the fence.
---
Q1. Is it worth it to use Canva for creating resumes?
Canva resume templates are visually appealing, but they do not provide enough room to include an in-depth employment section.
The visual components are challenging for software to scan, and an ATS-friendly resume is essential unless you want to submit an email straight to the employer. Canva is a global visual design platform, and it is not a professional resume-builder that can provide similar features to a pro one. Overall, Canva is a free tool for CV designs.
Employers, on the other hand, place a high value on resume material. And pay attention: if you must pick between making a creative resume and one that will pass ATS software, definitely go with the latter.
Q2. What is the difference between Canva and HipCV?
HipCV is a professional resume builder software. It is beneficial for job seekers from any field/ organization in their job search process, when they require an impressive-looking resume. Canva is a free tool, and it doesn't provide pre-written phrases, resume analytics tracking, and creating resumes in Canva can be a time-consuming process. But, HipCV provides these features along with a cover letter builder, which Canva doesn't offer.
Q3. Does HipCV have a free plan?
Yes, the free plan offers an online professional presence;
Professionally designed templates

Access to thousands of pre-written phrases.

Option to customize colors