Myperfectresume Alternative:
Why go with hipCV?
Are you fed up with the deceptive pricing? Buy software that has all the functionality of a resume builder with transparent pricing.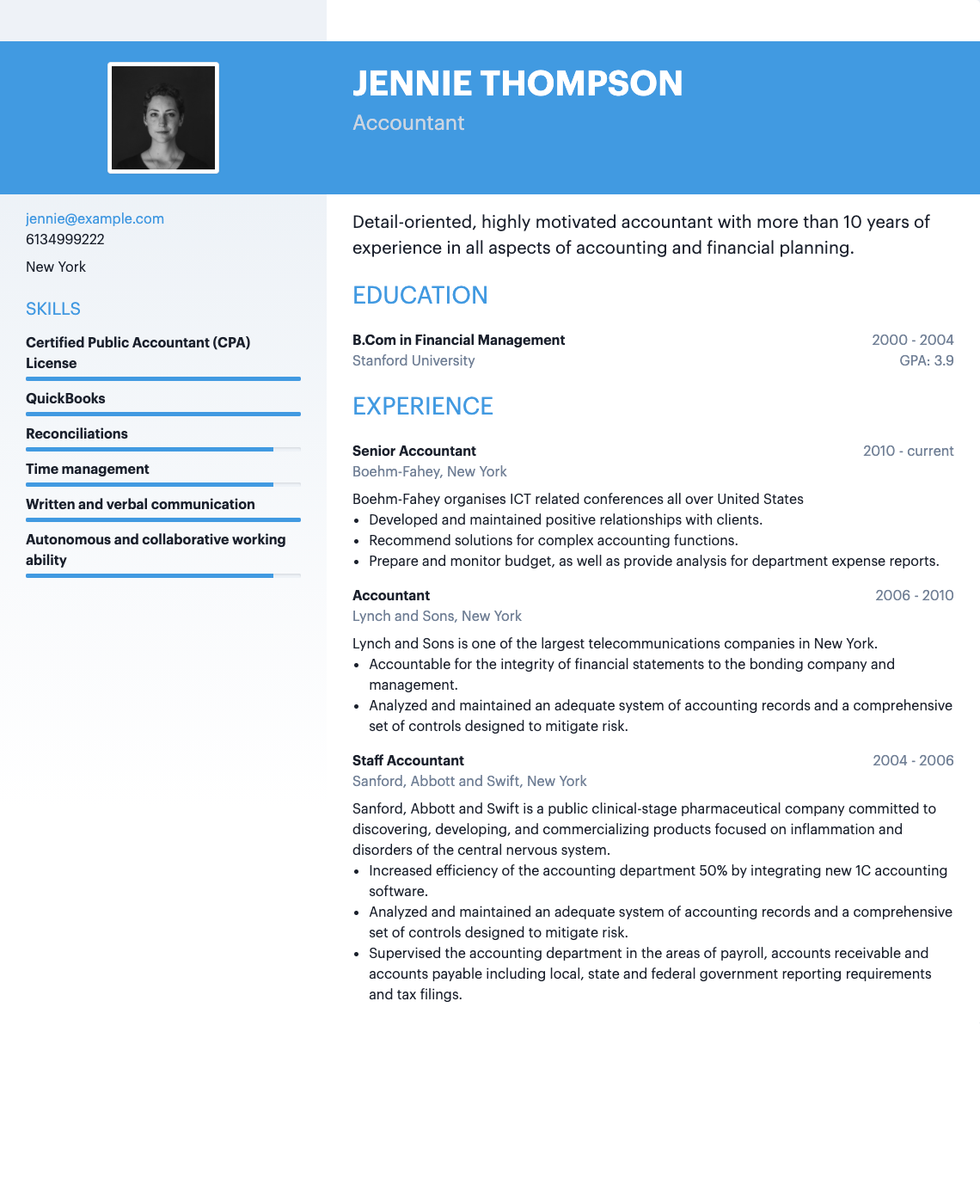 Used by people to get hired at best companies
Myperfectresume
When you initially start, MyPerfectResume walks you via a brief questionnaire to discover if you have a particular scenario, like holes in your employment record or a job change, that might involve writing your resume extremely challenging. Depending on this data, it selects the optimal style for you and offers industry-relevant keywords that you may insert and alter as you see appropriate. You may change the sequence of the resume sections by selecting the topic you choose, and you can restore them at any moment. MyPerfectResume offers help with cover letters and resume editing. It has an auto cover Letter feature that analyses a job ad and generates a unique cover letter with only a few clicks. It searches job postings for keywords and advises you about how to customize your resume to that role. MyPerfectResume also functions as a job posting site, and when you've submitted your resume, you'll notice those job openings that fit your abilities will show in your dashboard. By selecting one, the site provides the job description and insights on how well you match what the employer is seeking. Your dashboard also includes job hunting tips on how to respond to interview questions depending on your CV.
MyPerfectResume allows you to build a CV for free, and you must subscribe for a membership to access or print it. Subscriptions begin at $2.95 for 14 days trial period. Be sure to cancel your membership before the two weeks are over, or you will have to pay monthly. MyPerfectResume has 12 templates, but you cannot change the layout, typefaces, or color palette. Myperfectresume pricing includes;
14-Day Full Plan: $2.95, then $24.95

Monthly Plan: $71.40/year
HipCV
The hipCV resume builder provides impressive resume templates to pick from that will reflect your professional achievements. HipCV has you covered even if you're feeling proactive and want to put a modern edge to your resume or want to keep it elegant for those prospective-CEO vibes. You don't have to worry whether your resume was seen or not since this software will tell you when the hiring manager has viewed it. This application is distinguished from others on the market by its significant technical features.
The tool will measure the number of visitors to your URL if you share your CV on media platforms or through email. You may use the software on desktop and mobile devices to instantly modify, create, and email your resume. Export to PDF and send or share it anywhere you want. Upgrading your old CV could be what you need to land your ideal job.
HipCV pricing offers;
1 Month Pro Account - $9.99

Annual Pro Account - $79

Forever Pro Account - $149
Still deciding? Perhaps these FAQs can help!
We hope these resolve the doubts you have while comparing Myperfectresume and hipCV if you're still on the fence.
---
Q1. What are the features of the best resume builder?
Many resume builders claim a superb product, but a decent resume builder will not simply provide you with a repetitive template and fill it with standard content. The best resume builders will offer you with:
A wide range of resume templates.

The option to change the content structure of your resume to best suit the job you desire.

Professional job-specific guidance for each section to assist you in completing your resume.

Services that guarantee your resume is error-free and make it simple to produce multiple copies of your document for various positions, all of which can be saved in the file types accepted by companies.

Transparent pricing

Excellent support service
With hipCV you get all of the above-mentioned features.
Q2. Does hipCV offer a free plan?
Yes, with a Free Account, you can get access to resumes templates, pre-written phrases, customize colors, and online resume sharing (No Pdf download)
Myperfectresume doesn't have many pricing options, and they do have a trial period, but if you don't cancel it within the subscription period, they will charge you.
Q3. How can I use the hipCV resume builder to create resumes for various job positions?
It is simple to create several editions of your resume for multiple positions – just edit each part of your CV with skills and experiences that are relevant to the job requirements, and save it as the latest resume with a new title. Our builder also allows you to easily shift sections around, emphasizing the relevant areas of your work depending on the structure of your resume. Once completed, you will be able to download your CV in PDF format.