How to enhance your career by upskilling
The professional world is constantly changing, as is what businesses are seeking. Applicants must maintain their qualifications to be employable and take benefit of the best possibilities when they occur. And many companies offer on-the-job training, but it is still up to people to confirm that their expertise remains solid and appropriate to what enterprises require, which is where upskilling enters.
What is upskilling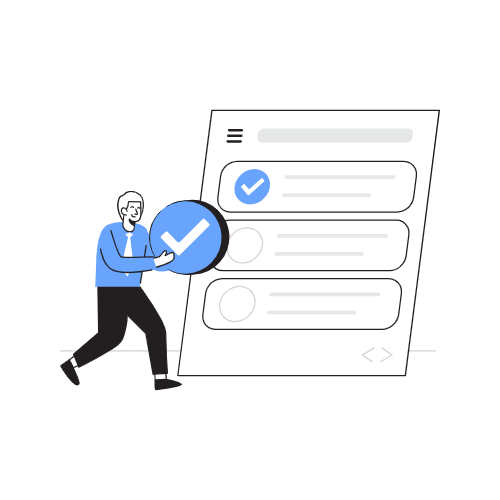 Upskilling is the method of promoting and expanding your existing skills through further training or education. Upskilling can entail joining a coding seminar to improve your coding skills or participating in a digital conference to discover about expanding industry developments. It's vital to distinguish upskilling from reskilling, which is gaining new expertise to do various tasks.
Importance of upskilling
Technology is rapidly evolving and advancing sectors. It can lead to a qualifications gap between the current staff and the skills essential to perform their tasks properly. According to research, 74 percent of recruiters recognize that a skills gap persists in the working population, and this absence of sufficient expertise is one of the most significant hiring challenges. Upskilling is one notable solution to the worker shortage. Large corporations like Amazon and Google have already engaged in worker upskilling systems. The skills gap can be closed by progressing the capabilities of existing and prospective professionals. Also, less turnover, extending growth potential, and greater work efficiency and gratification will advantage both workers and employers. To summarize, upskilling empower working people to direct their own career advancement and shaping career for success while also providing organizations with top talent.
Advantages of upskilling
Upskilling is significant in all enterprises, but what benefit does it provide you? Let's talk about the advantages it can provide for you and your profession.
Increase your salary
Upskilling can give you the negotiating power you have to request a raise. You could have a strong case to improve your remuneration or compensation if you introduce new expertise to the table and can illustrate how those new capabilities will support your corporation. Additionally, if you take on extra tasks as an outcome of your revised expertise, it is only reasonable that your pay represents this increase in duties.
Make a career move
Another advantage of upskilling is the potential to make a career move. Perhaps your fresh skills will guide you to have a promotion or a comparable job at a new firm. It is critical to thoroughly evaluate new possibilities and, if applicable, to secure a new job before leaving your current one.
Optimize your professional life
If you have ever grown exhausted or frustrated with repeating yourself at work? Developing a skill can provide you with the chance to transform things. Gaining new skills can assist you to feel more constructive and contented at work, and it can also boost your enthusiasm and self-esteem. And if you end up broadening your role due to your abilities, you will receive new duties that will help to divide up any job life monotony.
Strengthen yourself
Lastly, upskilling allows you to better yourself. It's just as crucial to keep your body and brain energized and productive. Mentally inspiring exercises can aid to keep your memory and concentration sharp. Also, learning has the potential to provide purpose to our lives and enable us to achieve personal and professional satisfaction.
Tips to change your skills and optimize your resume
The best part is that there are multiple possibilities for upskilling, allowing people to quickly create their expertise and apply them in the organization. Here are some of the most effective approaches to upskill and enhance your resume;
Volunteering
The first and most obvious way to broaden your expertise is to volunteer. Volunteering allows you to try out multiple activities or even areas within your sector to expand your understanding while assisting other teammates and coworkers. This path will provide you with hands-on, real-world experience and the opportunity to establish your expertise in supportive surroundings. For instance, many enterprises provide volunteer days for employees to function with local charitable organizations, which can be an excellent way to develop capabilities and advance your network, thereby also doing charitable work.
Attend a class
Programs aren't just for additional training for a new position; they can also enable you to advance in your current chosen profession. Several individuals use classes to obtain knowledge and credentials that will advantage their careers, and they can be completed online or in-person to accommodate your timetable or the competencies you're learning. For instance, Coursera frequently allows you to study for free at renowned universities all over the world, which is ideal for tech positions, and there are prospects for digital classes to discover management skills if you want to advance your career. You can consider the next move up in credentials for more hands-on responsibilities where tech isn't feasible.
For instance, if you're a plumber searching to specialize get a higher salary and advance up the professional ladder more rapidly. Coursera (MOOCs) are the optimal solution for this form of upskilling, as they ensure you have the insight you need to do your work adequately.
Speak with your manager
There will be positions within your corporation that hiring managers have to fill or will look to promote for in the coming years. So speaking with your supervisor is an excellent way to learn what is necessary for you to occupy those positions. There may be chances for you to take on new obligations as an aspect of your current role to gain experience before moving into a more official role. For instance, perhaps your manager or supervisor is aware of an upcoming project that will allow you to develop the skills you seek. On-the-job training and development prospects are an effective way to enhance your skills without taking time away from your job for education. To be responsive and requesting more obligations has an advantage; it reveals to your organization that you are significant about your role in the organization, which may motivate them to engage in your coaching on a more official level in the long term.
Participate in an industry groups
Professional groups can check off a couple of boxes when it comes to upskilling and constructing your career because they not only offer a chance for connectivity with valuable connections, but they also generally have a huge amount of resources, training classes, and advantages to assist people in the company advancement. These are offered at a reduced price, allowing you to know for less. It also helps your CV, which can help you when applying for various jobs. When exploring professional organizations and groups in your field, discover if they have to learn programs and occurrences that can help your training or if there are possibilities for mentorships to obtain from seasoned specialists in roles you'd like to hold in the coming years.
Conclusion
Whatever job you have or wish to have in the upcoming years, there are numerous ways to acquire and enhance your capabilities. Upskilling is a good way to raise your job contentment and trust, but it's also a wonderful way to progress the professional ladder for more liability, a distinct job designation, and a pay raise, which will lead to greater long-term possibilities for you.
Create your resume in minutes for FREE.
Use resume templates that are tested and proven to fit the rules employers are looking for.
Create resume now