Chief Executive Officer

Resume Example

Tried and tested resume example for your next job in 2023. Get a jump-start, by editing this Chief Executive Officer resume example. Just update this example with your details, download and launch your career to new heights today!
How to Write an Executive Resume
Executive's managerial decisions may affect anything, regardless of their practical obligation. They are keeping their people's destiny in their hands. Well-qualified executive develops firms, yet they can be affected by incompetent ones. This post intends to discover how the resume of an executive can stand out in the market of individuals who claim the title of grandeur because they handle a few individuals. The position of an executive is central in every company if you are a chief technical officer, chief financial officer, etc. The actions and decisions of a leader say a lot about them, and in your profile summary, it is necessary to discuss it.
The role of business leadership is more than just planning and executing a successful business model that requires workforce development to ensure that the future group of executives are well-balanced, diverse, and establish leadership patterns. It is beneficial for the company's long-term growth and the overall industry. The key to an impressive executive resume is not only to explore how you reach the peaks but also how you manage the dips.
The people reviewing your resume intend to see someone who can make mistakes and move on from them, who can manage all the challenges of the business world, who are prepared to make difficult decisions. Each executive position may have distinct operational duties, but we'd like to discuss what it entails to be an executive in a broad sense in this post. A chief financial officer will concentrate on finance, and a chief technical officer will focus on technology, as they can incorporate a wide range of activities and tactics that will make them successful.
Everybody is unique, and there will be numerous variations of this perfect executive formula, there will be different attributes of the essential components. Although several blog posts have written about executive leadership, so how do you deconstruct the best information to build a persuasive profile summary?
This post with a sample resume and our advice on how to write an organized executive resume by knowing the following things:
Comprehensive awareness of recent business trends
Industry expectations for a particular work position
Develop an executive resume that lays out the formula for the magic ingredient of management and not let it fall in the black hole
Discover and set yourself apart from your colleagues with your practical and corporate experience.
Make sure the details are verified to get you through the tracking software application
Build interest in such a way that the hiring manager is willing to have you on their squad.
Executive role: trends and latest developments
The leadership roles have become more and more proactive and authoritarian in most large companies. For themselves, they construct wide, more efficient positions, often handling specifications that go far beyond their conventional job titles. No one person, or the top three individuals, can do all that it needs to accomplish a company's performance, given the nature of today's business competition. They are not facilitators but shapers.
Progress depends upon the ability and determination of the whole senior management community to address not only their specific functional or managerial responsibilities, and even their shared responsibility as a whole for the company. Only executives can move above the company's information, identify evolving trends, render unforeseen links, and define the optimum success factors for action. Only senior executives can move above the company information, identify rapidly changing trends, make unusual links, and specify the optimum success factors for action.
An executive might emphasize in a strategic field in a world of work, where we are all pursuing more and more technical roles, and they must have a profound interest in all kinds of more general business knowledge. Executives must be capable of bargaining, communicating, resolving disputes, and budgeting.
Trends in the executive role
The integration of highly skilled executives from various backgrounds would be much quicker than ever before in a rapid globalization era with intense migration.
Young people head C-level leadership roles between generations by facilitating.
Within a company, C-level executives perform a strategic position; they occupy executive positions and affect company-wide preferences. The Chief executive is in charge of all the departments like marketing, finance, information technology in an organization.
If you are looking for a C-suite job, then LinkedIn is the platform for higher-level job roles both from the perspective of an employer and the applicants. C-level professionals are searching for new career openings because they don't necessarily want to share themselves freely. By approaching individuals with unique skills, knowledge, and experience, instead of focusing just on publishing open job ads, your interactions with candidates will remain confidential via LinkedIn. You may also expand your network and specifically reach out to individuals who meet your hiring requirements.
Applicant Monitoring Software
Tracking systems for candidates detect, compile, and evaluate resumes and have several forms of scanning or processing them. The overall recruitment process involves candidate monitoring systems, from recruitment to training programs.It may seem naive to recommend to a professionally trained executive that a computer program may prohibit their application from being displayed because it does not have the requisite number of keywords. However, irrespective of seniority, most current hiring systems operate in the same way. If the ATS doesn't think you're a potential candidate, then there is always a chance that someone would not review your resume at all.
Getting an understanding of the latest developments in your role, functioning of an applicant tracking software, you can gain a perspective on how to move forward in the job hiring process.
Since now you have a bit of knowledge about the latest trends and types of executive roles, let us move on and talk about the components of a resume. Yes, you guessed it right. Profile Summary!
Profile Overview: personal synopsis
So, What characteristics should be reflected by the executive resume?Start by understanding why your application is slipping into the bottomless pit and try to improve your application to prevent it and navigate it through evaluations to the top of the hiring manager's list.The most productive position for the reviewer to make an impression is at the beginning of the resume. For any executive, the synopsis segment should aim to express credibility, expertise, and pioneering skills in leadership. When building your profile, the main points to remember are:
Add and configure unique keywords from your specific job listing to pass the tracking software
Use strong keywords to inform the recruiter of your talents and achievements
Put your resume's relevant skills and accomplishments at the top
Your overview is the spot to double down on your service duration and illustrate just how many challenging situations you have resolve. Talk about a few truly remarkable milestones an employer will be sure there is still to come. An executive's strength may not come from their mind; but how they channel others around them. It will often have more influence than individual genius to help direct others' creativity, so any executive description should discuss their involvement with their departments and anyone in their executive committee. It is unlikely to see a group of leaders working in precisely the same path as strategies may sometimes overlap, but the outcome will be adequate if there is a desire to work collectively.
Employment: go the extra mile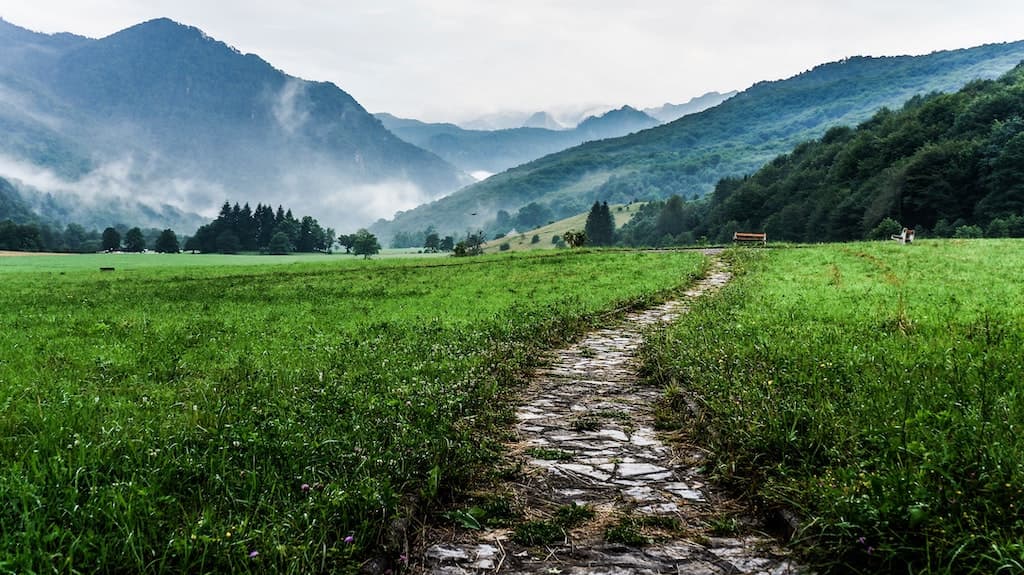 An executive's job background focuses on their description, but here an executive has the room to discuss their projects in further detail. A prospective employer wants to see that it meets any possible business requirements. It doesn't matter where a specific task came up or how an action was deemed necessary in the time frame of their career choices-the background of a professional is established.
The estimated increase in jobs for all executive positions from 2012 to 2022 is 11 percent, as per the Bureau of Labor Statistics.
The history of jobs should begin with the most recent position and describe some fascinating experience from your previous job roles. The secret is the richness of your employment journey. Some leaders might've had temporary job vacancies where they have taken on advisory positions, and yet there is still much to be gained here. Don't think this will be considered inappropriate. As a senior leader, various perspectives also benefits when considering hard calls. Use the STAR technique that stands for the professional situation scenarios, tasks, actions taken, results achieved.
Skills: quintessential
As the expectations for a leadership role are infinite, the skills segment of an executive resume can be quite long. Therefore, the talents that they want to demonstrate should be a perfect match for the required application. You might think that you are through describing your capabilities on a resume, but if you don't take this segment as seriously as the others, you're going to miss a chance to succeed. Specific expertise, for a senior-level role, may include supply chain operations or software for strategic planning.
Personal skills, as they give a glimpse of who you are and how you handle, are also deemed significant. Perhaps, for guidance, refer to the executive resume example and the job description. When you see them, you might consider the positive attributes in yourself, and you want to ensure that the hiring manager also notices them.List of hard and soft skills for an executive job position:
Hard skills
New Business Development
Presentation Skills
Reviewing Performance
Reaching KPI Goals
IT skills
Negotiating Contracts
Soft skills
Budgeting anf Financing
Time Management
Problem-Solving
Math Skills
Perseverance
Communication
Interpersonal Skills
Creative Thinking
Raised customer satisfaction indicators over a six-month initiative by 14 percent. Illustrate and write with facts and data like this in the skills section.
Education Endeavour: an attempt to achieve
In their field of knowledge and a college degree, several executives have pursued substantial additional credentials. MBAs are prevalent, and it is also essential to include corporate development courses. A successful executive is discovering. The basis of the education section is a business degree in tech, marketing, or human resources, and executive should have a small list of the influential courses that have influenced their development.
Often executive interviews will emphasize how they have progressed in their career, and it is not always possible to improve to the fullest degree necessary without education to move on. If appropriate, an alternate sub-heading may be 'In-house Training or On-going Learning.' Many companies provide performance management courses or specialized leadership development, and they are worth listing if you have been a recipient of any such initiatives. You may consider adding a subheading of Certifications or Affiliations. Since most leadership roles may not need certification, there may be credentials received along the way that may imply dedication to your career, depending on the industry in which you work. The same is for business association subscriptions.
Format your resume: structure and layout
The resume layout should give you sufficient room to do justice to your abilities. Many managerial resumes are three pages rather than two, so add more information if you have items that are worth mentioning. They would not mind reading an additional page if a potential employer is willing to employ you, and a lengthy resume would offer them more relevant information on which they can base the interview.
Ensure that it is spotless, clear to understand, and functional visually. If it is chaotic, the excellent moments of your career are lost. Don't make the segments too technical. A recruiter might switch over to easy to read sections without a thorough understanding.
Structure the document in the following manner:
Do not save your resume's customized version in a word folder. There isn't a simple structure for programs like Microsoft Word or others. On another computer, your resume will look different.
Do not inject any details into your resume's header or footer components.
In PDF format, transfer your updated resume. PDF files appear the same irrespective of the computer on which they are visible, so the effect is optimal.
Use advanced equipment and resume builder applications.
Executive Resume do/donts
Do check the sample resumes to know what's changed recently
Scan for relevant keywords and include them
Keep it concise and brief
Include facts and data to support your achievements
Don't use glamorous formattings like integrated charts and figure
Don't submit your application without checking for typo
Don't add outdated contact detail
Don't duplicate information
CEO resume examples 1 for Professional Summary, Skills and Job Description
Chief Executive Officer Professional Summary
Proficient healthcare executive with expertise in delivering strategic, organizational, and clinical management in demanding and stressful settings. Effective creation of successful professional associations and organizational change consistent with legal standards and proven business processes.
Chief Executive Officer Resume Skills
Management
Strategic Planning
Team Building
Financial Competence
Compliance
Reimbursement
Human Resources
Chief Executive Officer Job Description
Proposed strategic leadership to achieve corporate objectives that are compliant with the aspirations, principles, and mission of the firm.
Efficiently created strategies and incorporate healthcare support and activities that are cost-effective and appropriate to meet the community requirements.
Study and authorize comprehensive hospital operational and capital expenses.
Provide supervision to departments and maintain conformity with all legal standards.
Closely investigating quality reports and efficiency metrics to maintain the integrity of service standards are accomplished.
CEO resume examples 2 for Professional Summary, Skills and Job Description
Chief Executive Officer Professional Summary
A successful leader with over 8 years of programming, data technology, and executive management expertise as Chief Executive Officer is searching for prospective chances to put businesses into today's innovative trends.
Chief Executive Officer Resume Skills
Team Building
Marketing Strategy
Management
Communication
Marketing Communications
Business Development
Event Planning and Management
Chief Executive Officer Job Description
Developing and guiding groups on all initiatives, both technical, and operational that quick learners and self-directed ultimately result in a higher proportion, size, benefit to reach and accomplish set with confidence in discovering more objectives.
Enabling market analysis studies evaluated results and oversaw the ideal connection channels, marketing and public relations planning of our customers.
Meet deadlines and address the issue that the business can encounter with a "can-do" attitude.
Carrying out various tasks and coordinating and assisting a group of the 10 divisions of the organization in the follow-up of their strategies, proposals, and interactions with clients.
Generating learning and inspiration plans, performance appraisal assessments for workers, and managing their day-to-day operations to grow top personnel across the organization.
CEO resume examples 3 for Professional Summary, Skills and Job Description
Chief Executive Officer Professional Summary
A competent leader with proven potential to achieve business-critical outcomes. Dedicated and oriented by a friendly personality and interpersonal skills. Looking for a competitive and responsible role in which my experience in advertising, marketing, and advancement can be applied.
Chief Executive Officer Resume Skills
Presentation
Management
Collaboration
Leadership Training
Communications
Microsoft Office
Administrative
Chief Executive Officer Job Description
Enhanced the core operations by placing new goods on the market.
Responsible for day-to-day activities, like consumer satisfaction.
Motivated and produced innovative exhibits for both regional and out-of-state exhibitions and conferences.
Established a new marketing campaign for sport fishing competitions, workshops, and similar non-profit activities.
Coordinated a development team of high-quality welders, manufacturers, and office workers.
CEO/Deputy resume examples for Professional Summary, Skills and Job Description
Chief Executive Officer/Deputy Professional Summary
Looking for an opportunity with an educational organization that will improve my professional and social skills and career development.
Chief Executive Officer/Deputy Resume Skills
Communication

Operations Management

Strategic Thinking

Cost Containment

Team Building
Executive Presentations
Customer Service Relations

Product Development

Financial Asset Management
Chief Executive Officer/Deputy Job Description
Incorporated a detailed interaction strategy for both buyers and suppliers to maintain the sustainability of the client base and the distributor network, which was conveyed by both the sales staff and the procurement team.
Initiated via attainment and sustainably new product segments, which created new distribution outlets and SKU expansion of the existing consumer base.
Accelerated highest level sales of $5 million to $10 million over a four-year duration.
Total sales have advanced at a frequency of 10percent in the economic slowdown.
Build a company start-up process that included a full accounting system, purchasing arrangement, store functionality, paper designs, payment records, sales data, and customer service department.
CEO/President resume examples for Professional Summary, Skills and Job Description
Chief Executive Officer/President Professional Summary
Expert with over 15+ years of extensive industry experience as Chief Executive Officer in health care services, such as administration of multi-special community services, multidisciplinary teams (MDTs), and the insurance sector that involve managed care organizations(MCO).
Chief Executive Officer/President Resume Skills
Public Relations
MS Office, Word
Marketing
Analytical Problem-Solving
Quickbooks
Chief Executive Officer/President Job Description
Indicate management systems, strategy formulation, business growth, advertising, and financial analysis to involve the budgetary allocation procedure.
Highlighting strong communication abilities and working cooperatively with doctors, practitioners, hospital management, company headquarters, and the community overall.
A board representative of the managed care procurement council, hiring panel, the quality management commission, and the budget committee.
Ensure proper functioning and process improvement of performance and productive work for every operation, including the central administrative department.
Handling facility organizing to increase capacity as new doctors and employees are hired.
CEO/Commander resume examples for Professional Summary, Skills and Job Description
Chief Executive Officer/Commander Professional Summary
An empowered achiever with highly distinguishable senior management responsibilities willing to provide your bank to substantially increase progress, performance, productivity, and member-owner interest.
Chief Executive Officer/Commander Resume Skills
Logical Reasoning

Creativity

Excellent Verbal Communication

MS Office & Word
Quickbooks
Chief Executive Officer/Commander Job Description
Ensuring legal enforcement, facilitating the submission of all legislative and regulatory records, and monitoring adherence with provisions.
Assisting the committee track and assess the importance of ABC to society, efficacy, and outcomes.
Making sure that the council is well updated on the status of ABC and on all the relevant aspects that have an impact on it.
Notify the council and its panels regarding developments, concerns, concerns, and operations to encourage policy-making.
Keep up-to-date on trends in social welfare, non-profit governance, humanitarian efforts, and the generation of funds.
Points to Remember
Stay ahead of the curve by illustrating how success contributed to your choices and actions.
Reveal how and why you made difficult choices and explain the consequences.
Don't forget to showcase the company's range of astuteness.
Convey your unique perspective of leading people
If you have to express and share your professional goals and objectives, then create a three-page resume.
Build an attractive and professional-looking executive resume in the HipCV resume builder tool today!
Create your resume in minutes for FREE.
Use resume templates that are tested and proven to fit the rules employers are looking for.
Create resume now