Top resume builder
HipCV is the top resume builder for anybody who seeks to save time and effort and build a competent and eye-catching resume. With only a few clicks, you can distinguish yourself from the crowd and land the interview! Here is a list of our resume builder features;
It is simple to create a resume. Either you are creating your initial resume or have made a handful in the past, HipCV Resume Builder delivers handy and intuitive tools that remove the complexity of resume writing.
There are 20 impressive resume template choices to select from, ensuring that your CV is well-ordered, structured correctly, and presented suitably.
There are pre-written sentences available to write your job description while making the writing effort easier.
Intrinsic formatting and customization features let you provide your CV a professional appearance.
Transparent Pricing. The majority of customer complaints regarding resume builders are about hidden fees and ongoing charges. HipCV resume builder pricing is at the top and bottom of our main website. There is no automatic invoicing, and the return policy is simple: a 30-day money-back guarantee. We realize that no one wants to open their credit card account and see ongoing costs from a resume premium membership they no longer require.
Our fast resume builder provides many resources, including guides, blogs, resume samples, resume examples, resume templates, and a cover letter builder. We know that the more alternatives a resume builder offers its users, the greater the ultimate product.
Valuable information about the Resume Builder
Whether you don't have a job, wanting to change fields, or have unanticipated career prospects, the most challenging element of the job hunt journey may be writing your CV. Discovering how to present your abilities in the correct context in the quickest and most efficient method to capture an employer's attention is essential for landing that initial interview.
Online Job Search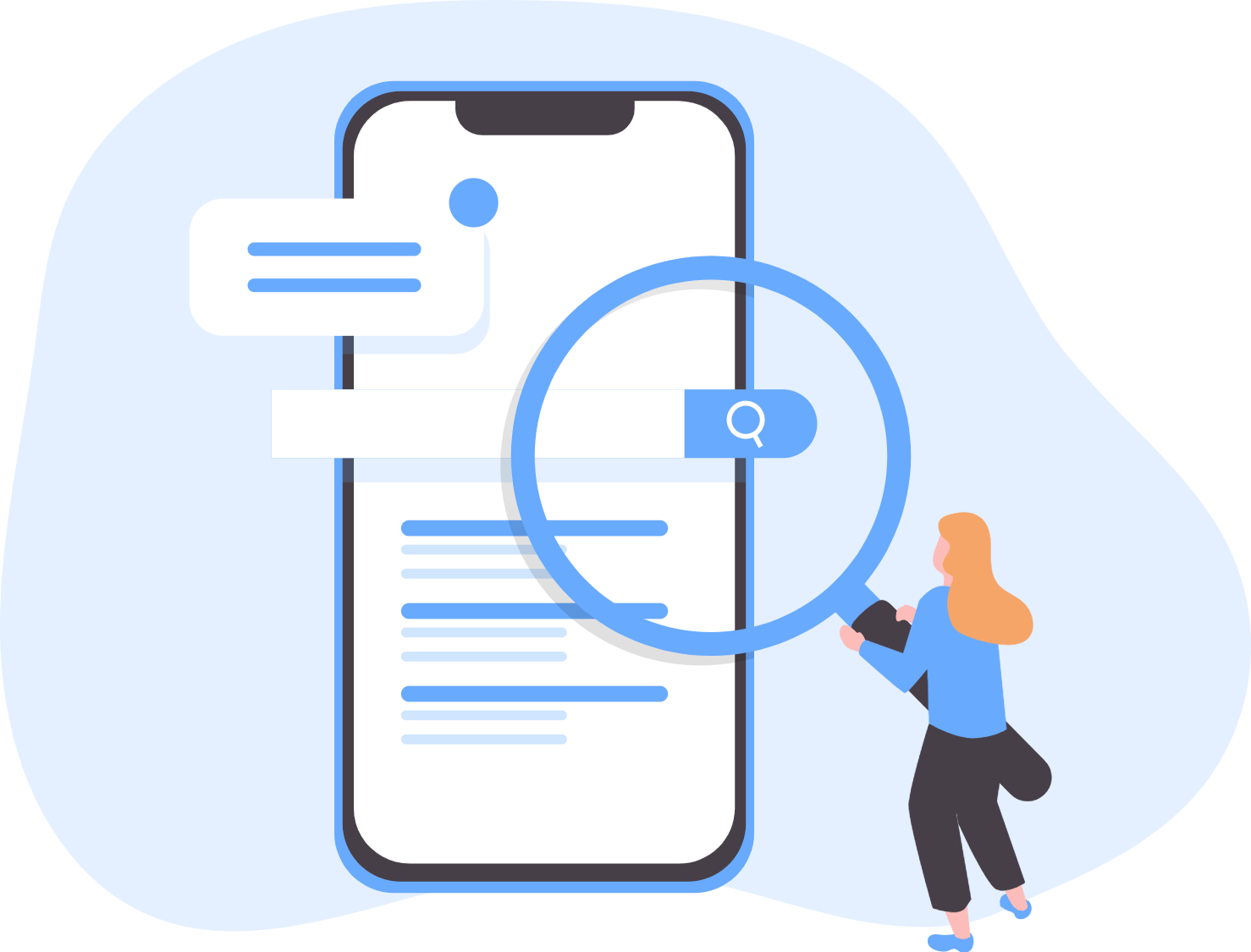 Both job searchers and employers rely on internet resources and social networks for information on vacant opportunities and qualified applicants. A resume builder can assist you in using the specific format, keywords, and layout to get recognition. Most businesses have switched to computer algorithms known as applicant tracking programs to manage data for a significant number of candidates. Such tools scan for particular keywords and abilities in resumes to find eligible applicants; in a sense, they filter out prospects rather than searching for the ideal fit. Only 25% of applications uploaded online reach a human employer for additional review.
A resume must be tailored to a specific job profile and incorporate the relevant keywords to clear the ATS algorithm. Even so, your CV will meet obstacles. According to research, your resume has less than 7 seconds to create an impact. That is how quickly a manager will go through your CV before considering if it is worth a closer look. The more concise, easy-to-read, and accurate your resume is, the greater your prospects.
Is it worth paying for a resume builder, Is there a free resume builder that is actually free, How much does it cost to have someone build a resume, Is it good to use a resume builder, Is LinkedIn resume writer worth it, How much does my perfect resume builder cost, How far back should a resume go, How many jobs should be on a resume, Is Canva good for resumes, How long should a resume be, Is Monster resume writing service worth it, How do I find a good resume writer, Why not to use resume templates, What are the disadvantages of online resume builder, Should I use an Indeed resume or my own
What a potential employer is searching for
Though ATS software eliminates prospects, a human employer is seeking ways of keeping an applicant. Many resume writers who employ a resume builder or make their own resumes fail due to the substance of the resume itself, not in the structure, typeface, or design. The most common error people make when preparing a resume is simply stating their work responsibilities instead of demonstrating how they handled those responsibilities in a manner that helped their business.
When creating a CV, be brief, straightforward, and emphasize how you accomplished your work better or differently than other applicants. You would like to ensure that you are remembered for what you have done. But be sure that you stick to fundamentals. Lying on a résumé can get you kicked out of the competition.
Don't be concerned if you have breaks in your employment history. Job breaks aren't always seen negatively by employers these days, provided you have a reason and can demonstrate that you gained new skills or remained up to speed on new technologies during the break. Also, employment gaps like spending two years off to travel can be a plus if you can demonstrate that you gained the abilities required for the job you want.
If you utilize a professional resume builder, compose your own resume, or employ a professional resume writer, remember that the level of work you invest into the process strongly corresponds to the excellence of the completed result. Keep in mind that you are attempting to distinguish out from a sea of candidates with similar backgrounds. Explain to the hiring manager how you saved or produced revenue for your company, then highlight how you achieved it.
Resume Builder FAQs
Q1. What makes our resume builder unique?
Answer: Our Resume Builder enables resume building easy, efficient, and painless. In reality, Resume Builder assists anyone from any sector or business to create a professional resume in minutes.
Q2. Can your resume builder assist me when I enter the job market for the first time?
Answer: Yes! HipCV Resume Builder is ideal for recent graduates and entry-level job searchers. We will guide you in developing a CV that will enable you to distinguish yourself in a challenging employment market.
Q3. Can HipCV resume builder help in writing a cover letter?
Answer: HipCV Resume Builder intends to facilitate job searchers in creating resumes and write a cover letter. We understand that a cover letter is a crucial component of any job application, and that's why we provide a variety of cover letter templates in HipCV Cover Letter Builder to help you develop the ideal addition to your resume.
Q4. What is the distinction between a resume and a curriculum vitae?
Answer: A resume is a single or two-page document that summarizes your most relevant practical experience. A curriculum vitae might be more than three pages long and includes information about all of your job and academic experience. Resumes are in the United States, but CVs are more applied in Europe and educational employment applications.
Q5. What is a keyword?
Answer: A keyword is a group of words in a resume that describes a competency regarding particular job requirements. Both monitoring software and employers employ it to find prospective job prospects.
Q6. How much further back do I go in my employment history?
Answer: Any employment experience obtained around 10-15 years ago must be described highlighting relevant abilities. Mention the latest job expertise by business, title, and skill set.
Q7. Why do I require multiple resumes?
Answer: Your CV should emphasize particular talents that distinguish you as the best applicant for a specific job position. When you only have one resume, it may not cover all the details that qualify you for particular employment.
Why LinkedIn is better than resume, Is Indeed resume writer worth it, Are resume templates worth it, What is the 7 second rule in resume, What are the 3 items that should not go into a resume, What is the 30 second rule for resume, Should I put unrelated jobs on my resume, What is the best resume template for 2023, How many bullets should be on a resume, Which of the following things should you not write in your resume, What is difference between CV and resume, What are the best action words for a resume, What is the most hired resume format, What does ATS stand for resume, Can I trust resume genius, Which is the best CV maker app, How much does Indeed resume builder cost, Does job hopping look bad on resume, Should I put a 2 week job on my resume, How do I know if my CV is ATS friendly
Create your resume in minutes for FREE.
Use resume templates that are tested and proven to fit the rules employers are looking for.
Create resume now