Do's and Don't of a machine operator resume
With time we all feel things get easier, which is not the case when writing a resume for any job or position like a machine operator CV is challenging. Every month, we learn of new resume guidelines, such as no need to add resume objectives or don't submit a typical resume to a creative firm. That's enough to make any individual irritated. After all, we have a list of do's and don't of a machine operator's resume. Check them with your resume and that it's employer-friendly.
Do personalize your resume for various job applications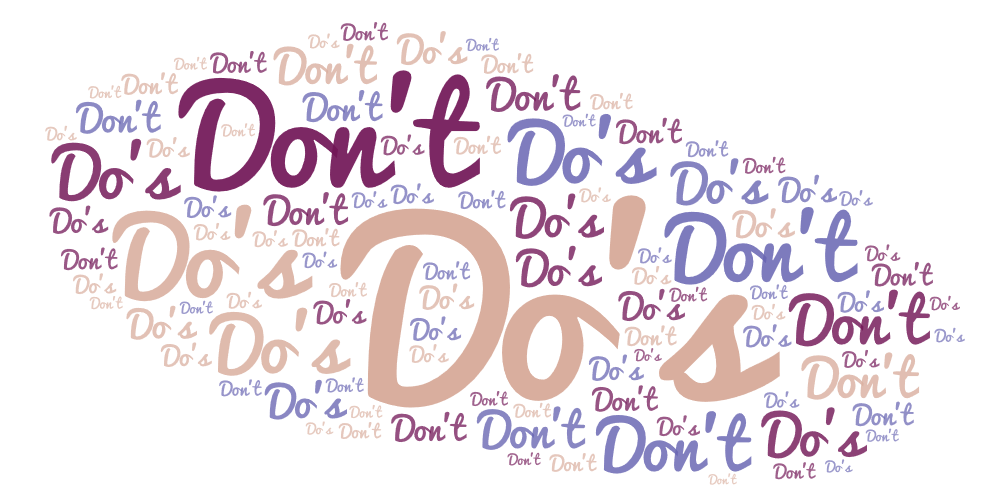 Your CV must demonstrate that you are the best candidate for the job, so customize every resume you submit to the particular job you're seeking. Take note of keywords from the job description that describes, for instance, "solid expertise in Production Equipment" or "examining components using gage wires". And include knowledge and talents on your resume that demonstrate your qualities.
Do add both hard and soft skills
Recruiters require applicants well-versed in terms of both technical and intangible capabilities. Provide essential traits such as precision, physical endurance and multitasking competency, and technical expertise in equipment and manufacturing processes.
Do customize for ATS software
Several larger companies, and smaller ones, employ ATS to screen out unsuitable candidates. The processes inspect your resume for context-specific keywords, rating them computationally for validity, and submitting only the most eligible ones to reach the hiring manager.
Do include statistics and numbers
Hiring managers prefer reading a resume bullet list with figures. For example, I managed boom elevators, scissor lifts, and heavy machinery; contributed to a 15% boost in industrial output; and performed minimal maintenance to keep equipment in top condition.
Do include volunteer work or non-work experience
It is unconventional, but if voluntary work has taken up a considerable portion of your time or imparted qualifications relevant to the job you want, provide it on your resume. Personal projects and part-time jobs can also be a distinct way to boost your resume and illustrate other skills.
Do include a professional summary
If you have extensive experience that you require to tie along with a consistent feature, a resume summary, which contains a few lines in the early part of your resume that offer prospective employers a broad structure of your knowledge and skills, is the best option. They're also beneficial if you have a range of capabilities and want to indicate how they work together.
Do mention soft skills
Soft skills benefit from the "measurable successes" method. Make sure that each bullet list explain a skill that the recruiter is seeking, then employ facts and statistics to demonstrate, and not describe what a "skilled supervisor" or "excellent team player" you are.
Do keep it single-page
Hiring managers review a lot of resumes, so they don't have to waste time going over yours. Reduce it to the valuable details and make it short and to the point.
Do provide your actual achievements
You must add anything interesting you've done in your private life that display your soft skills or participates your specialized competencies in an unique way. Perhaps you've completed a lot of marathons, exhibiting your adventurous spirit, dedication, and willingness to push yourself.
Don't try to cover up gaps
Although it's acceptable to polish over gaps by utilizing years to prove dates of job history rather than months and years, you must never openly lie about them. So, when mentioning about them, be truthful and optimistic. When you were not working, then state about other activities traveling, volunteering in your community, almost it 's definite you acquired some tools that will benefit you in the career you're seeking.
Don't use too much jargon or buzzwords
Introducing technical language or jargon in your resume may be essential, and it may appear to be a better concept to save space on your curriculum vitae, but when possible, describe them. For instance, "Skilled in Computer Aided Manufacturing'. You can't expect the individual reviewing your resume to be a specialist in the industry, so contain a few extra details to clarify your qualifications and experiences. Businesses will value concise, precise descriptions.
Don't brag in your job application
Putting your best foot forward in your resume, mainly in your professional summary, doesn't assure you get an interview. Rather than bragging about yourself, focus on displaying your top skills and achievements through factual data. Rather than writing 'Excellent machine operator with outstanding proactive upkeep qualifications', write "Result oriented machine operator with five years' expertise supervising prevention strategies upkeep for a 150+ user manufacturing center."
Don't make it too lengthy
The lengthier your resume, then the hiring manager will overlook significant facts about your profession. Hiring managers only see your resume for not more than 7 seconds, so make your bullet lists and statements short and to the point and concentrate only on qualities and perspectives that discuss what the role entails.
Don't copy the actual language of the job description
You must not use specific words from the job description. If a corporation mentions it wants applicants who "learn quickly" and "understand a variety of coding languages," your skills segment should not say "learns quickly" and "knows a variety of software development languages." Rather, discover a distinct way to speak the same thing, such as dedicate a bullet list to an application you acquired in two weeks or listing the different software languages you're acquainted with.
Don't add irrelevant hobbies
Remember that the recruiters are unlikely to care if you enjoy sports or are involved in a reading club. Remove anything that is not transferable to work-specific skills.
Don't use too many fonts
It's necessary to adhere to a single generic typeface. As a machine operator, you must choose easy fonts that don't conflict or are confusing.
Create your resume in minutes for FREE.
Use resume templates that are tested and proven to fit the rules employers are looking for.
Create resume now