How to write an email cover letter
In today's professional world, a cover letter as an attachment as a component of a digital job application or in electronic mail is the standard. Email cover letters showcase your achievements and encourage the recruiter to interpret your resume and establish an interview. Composing an email cover letter is critical in today's job application method. You may want to include your cover letter in the email body to catch the employer's attention once they determine to access your resume. Whatever your purpose for sending one, your email cover letter must captivate the potential employer's attention. A cover letter's objective is to present yourself to the recruiter, discuss how you discovered the job and why you're utilizing it, and check your expertise and credentials.
Tips for writing an email cover letter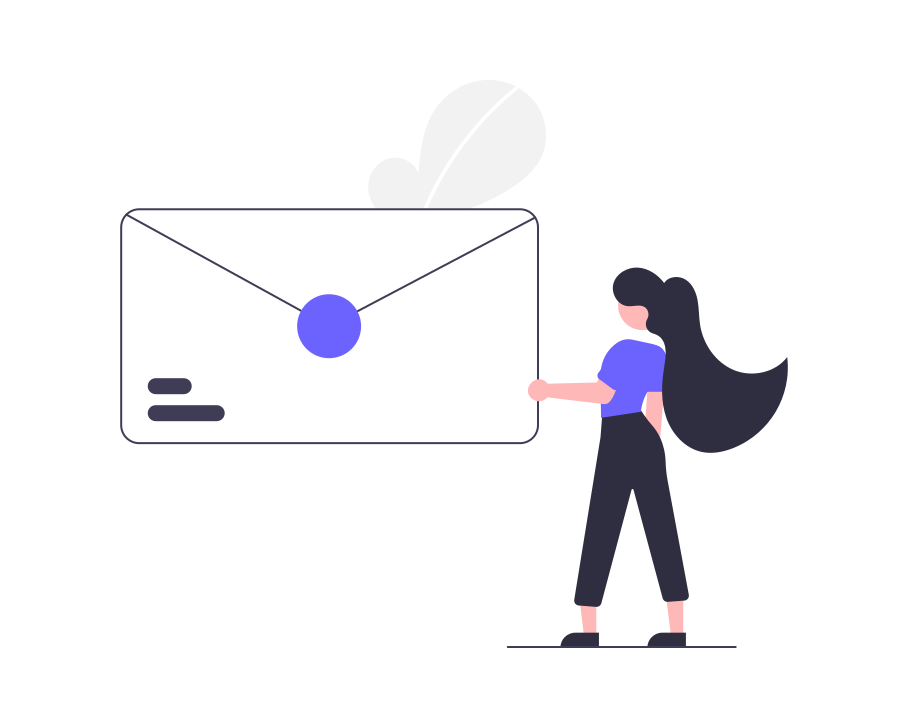 Here are the tips for formatting and writing a successful email cover letter;
Make it easily-readable
A hiring manager dedicates very little time to reading emails. Your electronic mail cover letter structure should be readable and understandable, even on a device, if you would like your job application to be considered. Every paragraph must contain one to three sentences. You should also ensure you provide a detailed introduction, main content, and conclusion so prospective employers can scroll for and identify the details they require. Describe to the hiring manager how you match their core requirements so that you can leave a positive impression right away.
Be concise and to the point
The technique for composing an email cover letter is to keep it brief but insightful. Describe yourself, experience, certifications, and expertise shortly to persuade the recruiter to review your application. It could be an urge to go on and on about your achievements or why you want the job. However, you must limit your email cover letter to only the many significant and pertinent details. Follow specific guidelines to make sure you're striking all the suitable points without incorporating too much fluff;
Involve only the most vital details about the role, and try to align the knowledge and abilities you listed with the job requirements.

Emphasize one or two professional accomplishments.

Include your contact details and accessibility for an interview in a concise, assured call to action.
Provide a descriptive subject line
A catchy email subject line is essential for a viable job application.
Even if you have an outstanding resume and cover letter, recruiters will not open your email if the subject line is uncertain. The initial thing hiring managers see is the subject line. Finally, your electronic mail subject line must be professional, concise, and pertinent. The only exception to this principle is if the work you're applying for requires a specific structure for your subject line.
Customize your email
Individuals, such as recruiters, are far more responsive when they understand or read their name, so keep in mind your email cover letter addresses the prospective employer directly.
Check the employer's name on LinkedIn.

Assessing the corporation's website

Ask specifically for the office administrator or receptionist's name.
Close with a solid concluding paragraph
By enabling the recruiter to contact you, your email cover letter must kick off the following stage of the recruiting process. Reiterate your involvement in the role and indicate your accessibility for an interview. The conclusion of your email must be convincing but not assertive or desperate. Clearly state that you are willing and interested, and don't put the prospective employer under any pressure to reply.
Pointers for sending an email cover letter
Here are the things to consider when emailing a cover letter;
Email cover letters can be forwarded in two ways; as an attachment or as part of the electronic mail body. Review the corporation's job application recommendations before submitting your cover letter. A few businesses choose attachments, whereas others would like them in the email body. Your application might be rejected if you don't follow the employer's guidelines.

When sending a cover letter through email, your email address is significant. Utilize a professional email address that combines your full name.

A simple, informative subject line boosts the possibility of the potential employer or recruiter opening your email.

To keep your cover letter's initial aesthetic, save it as a.doc or.pdf.

Make a new email text in your email initiative and select the paperclip symbol to attach your cover letter. Look through your online files for your cover letter and attach it to the electronic mail.

In the email body, include a clear message informing the prospective employer that you have attached your cover letter. Don't ever end up leaving the email message empty, as this can mislead the recipient.

Don't overlook to include the appropriate email signature to end your email and render it easier for the prospective employer to contact you.

Eliminate the date and contact details from the upper left-hand corner after pasting your motivation letter into the email body. Inspect that your email showcases thoroughly, as copying and pasting information from a Word or PDF file often can skew email structure. Utilize your email system's standard typeface and styling.

Submit yourself a test letter to ensure your attachments are operating correctly before clicking send. Before actually forwarding your ultimate cover letter email to the potential employer, access the attachment from your test electronic mail to guarantee it's the accurate document and recheck your spelling, and grammar mistakes.
Key Points
The initial impression is the most profound, so ensure your email cover letter accurately represents you. Utilize your better judgment when applying for every role, keep your cover letter brief and go into greater detail and provide relevant information where necessary.
Provide a solid, specific subject line.

Begin with a formal salutation—address the recruiter by name.

Illustrate why you're writing the cover letter and what role you're aiming for in the initial statement.

Draft a short main paragraph highlighting your most professional experience and accomplishments.

End with a call to action, request an appointment and restate your offer.

Finish with 'sincerely' and full name.

Add your contact information

Remember to include a resume with the cover letter email.
Create your resume in minutes for FREE.
Use resume templates that are tested and proven to fit the rules employers are looking for.
Create resume now