Business Analyst

Resume Example

Tried and tested resume example for your next job in 2023. Get a jump-start, by editing this Business Analyst resume example. Just update this example with your details, download and launch your career to new heights today!
How to Write a Business Analyst Resume
Seize the opportunity to get your dream job. Your desired decision-making abilities play a critical role in developing an optimal resume for the company analyst. So, you are looking for a position as an analyst in the company. As you already know, this is a high-growth sector, and the wage is above average. The career as a business analyst is a desirable course, and the market is rigid.
To make yourself stand out from the crowd, your study of business requires well-honed skills to be as informative as possible and your resume. The business analyst resume template, along with our resume builder tool, can help you find an atmosphere where your perceptive skills will be respected, to help shape a company.
Use this guide to gain insight and discover the following:
Outrun the applicant tracking software
Create and write a remarkable resume to get noticed
Inspire the employer
Open the doorway to proposed businesses
In this article, the facts, expert tips, and advice will help you get through the electronic hurdles, put your resume in the hand of an interviewer, and climb up a level to make your way and get that interview. It all begins with an impressive business analyst resume. Read on to learn how to make it yours.
Cornerstone to success
Before writing your resume, you must have a good understanding of how to navigate your work quest and present yourself in the best light. CVs are detailed explanations of your past jobs, your abilities, and career experience specific to the job description.
First, get to know your job market
Second, be well aware of the applicant monitoring software to pass it
Third, realize the expectations of an employer to get their attention
Job market scenario
The demand for the business analyst's job is very high. That means you're looking to be a part of a top-rated company which calls for a tough competition. Take into account the facts about your industry to provide the best possible results in each section of your resume. We will take a look and discuss each section a little later, but here are few examples:
A bachelor's degree in business administration is a mandatory requirement, but, as per the International Institute of Business Analysis, more than 38% of the applicants that apply for a business analyst job position have a graduate degree.
Job experience criteria differ widely among hiring managers, so before applying for a job, do your homework. While some may have a work experience of up to five years, others see the business analyst's role as a prospective job place. It is perfect if you are seeking career advancement training.
According to the Bureau of labor statistics, the job market for business analysts will rise by 14 percent in the next decade.
Applicant monitoring software
The recruiters depend on Applicant monitoring software to sort preliminary resumes. Based on appropriate keywords, sentences, qualifications, and experience, the app scans your resume and grades your resume. The top-echelon passes through this round.Thus how can you lift your rank above the brink? ATS software is undergoing development. The market for ATS is small, with Oracle's Taleo holding more than 19 percent of the market. That means to beat the ATS application, the useful tips from this guide can help you to overcome the initial screening resume phase.
Name
Phone number
Work email address
Link to your online presence to showcase your artwork
The fundamental principle of how to get through the ATS application is valid for nearly every job listing.
How applicant monitoring software can work for you:
Determine what the recruiter is looking for in a potential worker
Note the words and phrases used the most often in the job description
Position the words and phrases in the resume as per their relevance.
Inspire the employer
Recruiters go through hundreds of applications. The Ladder revealed that recruiters spend 6 seconds on your resume's prime review. 4.8 seconds on your name, current title/company, previous and current job start and end dates for the position, and education.
Next is to use these top five terms that a recruiter is searching for in your resume;
Resolved
Created
Mentored
Improved
Achieved
Remember that these keywords will be relevant in your section on Professional profile overview and Employment details. Now let's get started with the resume.
The profile summary: Your career story
It is the initial stage of the method of job recruitment, where you have the opportunity to give your professional personality an outline. The profile summary at the top of your resume captures precious space, so use it to form your canvass. Your profile statement is the main ingredient of your resume. In a couple of sentences, you have to feature your personality, accomplishments, and professional profile. This guide has already shared great keywords to use, but there will be some industry-specific information.
The major sectors that hire business analysts are:
Business/professional consulting
Information technology
Government and public sector
Healthcare and social services
Finance/insurance
Ensure that you provide appropriate terminology and relevant accomplishments related to that area. How do I put the professional summary in perspective? That's a valid question.
Weighted list: a word or tag cloud
Tags are single words, and the size of the font or color of the word cloud indicates the level of frequency and its significance. It is useful in assessing the relative importance of the most influential words. In general, people use word clouds to produce a summary of vast documents quickly, create art on a subject, or display data. Using a weighted list will give your resume the edge, since other job-seekers may ignore it, but an Applicant monitoring software or the hiring manager will not overlook it.
Build a word cloud as per the industry-specific job description. Every company can compile a different set of competencies and qualities.
Designing a perfect professional sketch
Your professional sketch has a lot more to it than just the list of action words. Use action words to outline your expertise if they suit the job description. Note, a great place to list all your accomplishments is your job history. While designing a professional sketch about yourself, keep in mind that the recruiter will not have the experience of a business analyst.
As an entry-level business or management analyst, you can focus your profile by mentioning your college assignments or experience you've acquired in internships or part-time jobs.
A Track record of employment: the chronicle of events
The job experience segment is a track record of your accomplishments, growth, and professional development. What is a business analyst's position, and how is it possible to highlight the core competencies to succeed in the job market? Business analysts are responsible for analyzing historical and latest information to identify trends that will enhance the decision-making and business processes of an organization.
A market analysis report is prepared for the managing departments if there is a change in business trends. How do I create a track record of employment details? Here's a list of things to get you started;
Develop a master list of past employment progress and the associated abilities to attain them
Consider results-driven instances with accurate data
Evaluate every job description and concentrate on balancing your strengths with the expectations of the hiring manager who needs to see it in you.
Characterize your achievements with keywords and phrases, with acknowledged projects.
Demonstrate your contribution by writing about your promotions in your previous organization.
A market or business analyst analyzes the organization's challenges, contingencies, and quick fixes. Use specifics of your career history to display your accomplishments. Likewise, provide some background in finance and budget projections.
Skillsets: savoir-faire
The recruitment manager is looking for the skills required for the job when scanning your resume. Note, you have to remind the hiring manager about your level of expertise as an analyst, as they aren't aware of it! If you do not explain it, then your resume can be denied, no matter how perfect you are at your work. The Applicant monitoring system and the employer is well acquainted with the bullet points, as it extracts the best of your skills.
In general, consider only the most relevant soft competencies. The hiring manager sees the same common soft competencies. Anyone can declare to have soft skills but, few can perform SWOT analysis precisely.
A master list of your abilities for your job segment, as you have formulated. Cherry-Pick all the core skills by arranging them for every job role and to the employer's requirements. Although a business analyst can experience a variety of job requirements from different industries, it is essential to concentrate on each application. Here is a list of hard and soft skills for a business analyst;
Hard skills
Analytical Software
Financial Analysis
Risk Analysis
SWOT Analysis
Wireframing
SQL Queries
Benchmarking
Gap Analysis
Soft skills
Team Player
Time Management
Problem-Solving
Public Speaking
Attention to Detail
Communication
Confict Resolution
Creative Thinking
The job of a business analyst is to focus on data and numbers, so the more you are well-versed with programs better it is to analyze and model the figures.
Education: a powerful weapon
With time to gain more experience in a particular job and ability, your education will not be of value as the graduation date fades. Although the more you step forward in your career, your academic scores become less significant, if you have recently finished, you can still discuss up-to-the-minute education courses or some specialization. You can add job-related seminars or certifications to your education segment. A thorough course and a worldwide recognized credential from an institute will make you a trailblazer to stand out from the sea of applicants in the job hiring process.
Here is a list of certifications for a business analyst to consider when creating a resume:
Certified Foundation Level Business Analyst
Project Management Professional (PMP)
Certified Business Analysis Professional (CBAP)
Professional in Business Analysis (PMI-PBA)
Certificate of Capability in Business Analysis (CCBA)
Resume scheme: a flash of your reflection
The layout of your resume should show visual representations of your work. Think of the way data is relayed by graphics. The more coordinated and more balanced, the better. Your resume layout should be easily readable and engaging, the way you formulate the business graphics. After going through a lot of resumes, the recruiter is seeking uncluttered and natural for the eyes. We have created templates to make your job simple. You can tailor your resumes according to the requirements. Look carefully and ensure that your resume isn't crowded and limit its length to no more than one page.
You have the option of formatting your resume in one of the three ways listed below;
Reverse-chronological Resume

Used in circumstances where the career path has been transparent, and no secret holes define it.

Functional Resume

The layout of this format is focused on abilities and not work profiles. By presenting some scenarios from your previous work experience,  provide a detailed overview of your capabilities.

Hybrid Resume

This format is a combo of functional and reverse-chronological resume. In this combo style, you can create a separate section and group your skills or add it to your employment segment.
Business Analyst Resume do/donts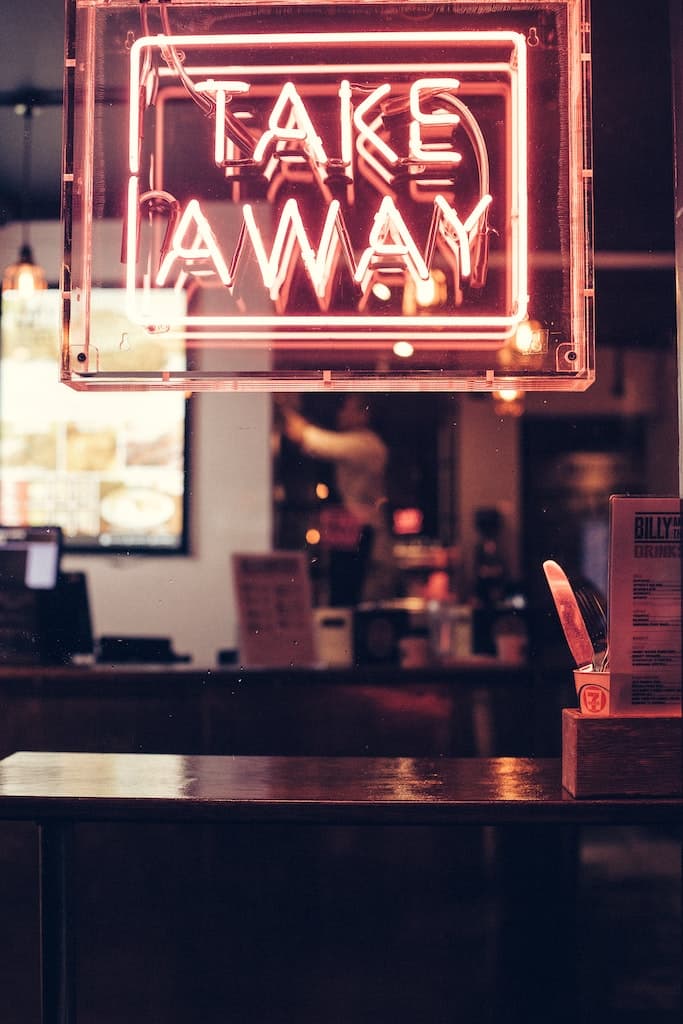 Record your employment history in reverse-chronological order
Be accurate about job start and end dates
Describe milestones to demonstrate your achievements
Write experiences that are irrelevant to the job position
Use industry-related jargons
Ignore the keywords and phrases from job-listing
As a business analyst, you use programs and software to analyze data and construct models. You play an enormous role in the growth of a company.
Points to Remember
Demonstrate your job experience and extensive scope of skills. Include a background in your profile summary
Display people skills, even if your job is acquainted with numbers and analysis
Point out and illustrate how you can be an asset to the potential employer.
No need to hog space in your education section if you are an experienced business analyst, but include if it is relevant to the job position or you are an entry-level business analyst
A clean and well-formatted resume system will flash representation of who you are as a future candidate.
Use the hipCV resume builder tool to build an ideal Business Analyst resume that makes you stand out!
Check out the complete guide on how to write an effective resume, how to write a cover letter , how to write a resume with no work experience , how to put hobbies and interests on a resume , how to format a cover letter.
Create your resume in minutes for FREE.
Use resume templates that are tested and proven to fit the rules employers are looking for.
Create resume now