Tips on how to excel in an interview
It requires a lot more than searching online for a set of standard interview questions to prepare for a job interview. You must make an excellent first impression and have a full understanding of your potential business and its products, and also how to demonstrate that you're the right candidate for the position.
After actually working hours for editing your resume, thoroughly writing cover letters, and submitting work applications, the response you've been hoping for has shown up, an appointment for an interview. So first, congratulations! You were continuously working to reach this point, and you can appreciate it.
Receiving confirmation that you are the candidate selected for an interview, but your confidence is steadily giving way to anxiety. And once you begin to think a lot, note that having an interview implies that you've shown the organization that you're the ideal application for the job. Now is the moment to persuade them more. In this blog post, we discuss all the advice you should have to crack an interview conversation with the recruiter, whether it's a virtual interview or in person. We present an outline of how to excel in the interview, including a thorough description of every aspect.
Research about the company
Dedicate some time to study what you can regarding the business from as many outlets as possible. Interact with friends and associates, check the latest headlines, and, indeed, indulge in Google search. Sometimes, applicants examine the facts that a corporation is promoting through the company website or social media channels but neglect to look more deeply at what everyone is saying. While doing so, you'll get a bigger view of the industry as well as any negative stories.

Get an understanding of the business and how to reflect a similar mindset during the interview. Continue by reviewing the company's blog and social media platforms, as the nature of the company's information on these websites will give an indication. You may consider reading the posts of actual workers to figure out what kind of professionals are working and perform better in the organization.

Twitter can also be a useful platform to check what the enterprise and its staff are saying. Do they have a fun working environment? Then you can share some funny jokes when you interact with people. Are they posting a crisis about a case or a new product? Utilize it as a platform for conversation.

It doesn't matter what position you interview for engineering or marketing, but you must always use the brand before your initial interview. If you are employed, you aim to build value for the consumer who buys the commodity and to be a consumer yourself is the first phase.

Be sure you communicate across your network and identify the existing and former workers you can speak to, as they're always your primary option of inside knowledge about what it's like to operate in an organization.

Get a collection of the staff members you're interacting with from the organization. Gather information about them, like what kind of actions may fascinate or put them off. After that, prepare some unique queries applicable to the interviewer, inquire for specifics about their objective at the corporation, address recent matters about their profession, or raise a shared interest that you recognize they have outside the workplace.

Various organizations have many forms of interviews, so question what you're going to do. For instance, most businesses will raise scenario queries or intricate puzzles, whereas others may offer a collection of conventional interviews and management questions. It's completely acceptable to ask the recruiter about the official interview beforehand. Then once you learn, spending time to get acquainted with this format will contribute significantly.
When you reach for the interview before time, utilize those additional minutes to analyze the workplace nature.
Predict Questions for Virtual or face-to-face Interview
Even though you're possibly the best interviewing mechanism, it's necessary to think about what talents, achievements, and interview responses your interviewers will vibrate with most. Your managerial skills, imagination? The explanations you provide are likely to be a bit distinct wherever you go for an interview.
Provide a response to "Talk about yourself," prepared for an instant reply. It is a common interview question, and you have to ensure you master this initial aspect of an interview.
Do not be tossed away by the famous "What's your greatest flaw?" One feasible solution, think about something that you're working with and that you are rectifying. For instance, you are not successful in public speaking, but in the last few years, you have focused on leadership positions and offered to host conferences to make you feel more confident speaking to people.
You can quickly obtain collections of commonly asked questions, but don't plan by composing your whole response, then jot down a few other details or bullet points and hold it for the interview process. You're going to ensure you clear the grounds without reviewing the outline.
Don't ignore the facts and statistics! Discover any figures or targets that you can have when speaking about your duties and achievements. And it also softens the bargain and lets you convince the potential employer why you are so great.
One of the questions is why you want this specific role and business. And to ensure you perform well, evaluate this position and recognize a few main elements that make it an ideal match for you and how much it coincides with what inspires you. For starters, I value customer support as I appreciate the continuous human contact and fulfillment that derives from assisting someone to figure out an issue.
Don't worry about what you're going to reply to those questions, so practice them before an interview. This preparation method will enable you to explain your perspectives, and it helps to feel more relaxed during the interview.
Practice many interview sessions as you can with such a friend or relative. You're going to be a lot better at responding. What else can you add to the role?
Organize a few relevant questions when it's time to speak. Ensure they're professional, showing you have been doing your analysis like studying the business and the particular work you're seeking.
Be ready to be questioned about prior occasions when you used a particular skill and employ the STAR technique to communicate experiences with a specific;
Situation
Task
Action
Result
Here is a link if you don't know about the STAR method and how to apply it.
Wear formal outfit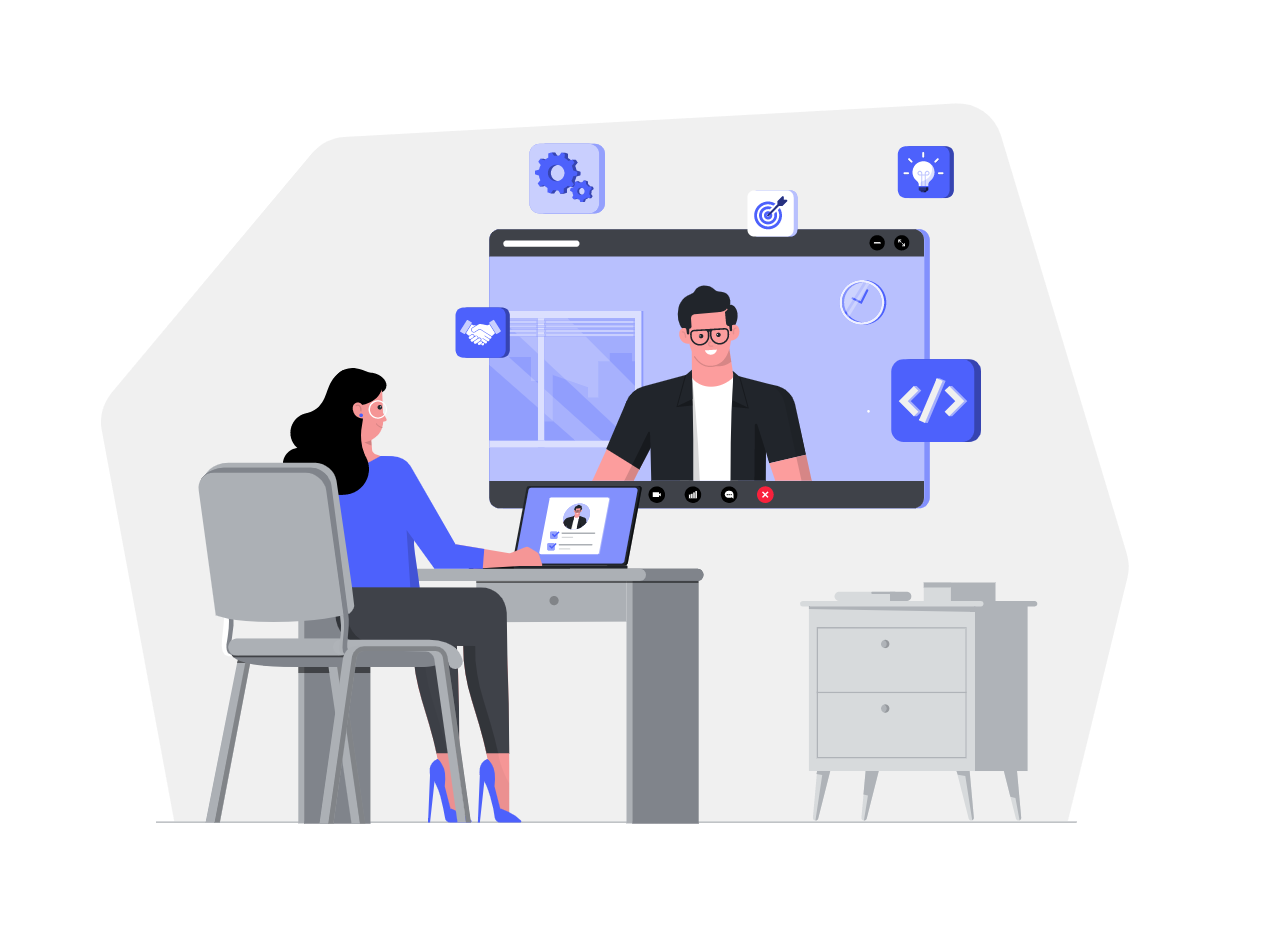 Design the appropriate interview attire for yourself. For businesses with a professional or business-casual code of conduct, maintain your look simple and traditional for the very initial interview. Don't know what to wear? If you have a connection or a colleague who operates at the organization you're interviewing, see if they can share something as to what people are wearing.
Keep in mind your outfit is neat and tidy. Don't ignore the little stuff, polish your shoes, evaluate your indefinite edges, and ensure your fingernails are well-kept. There are things that you do not often realize that an interviewer will consider.
Do work on looking at your finest as it will make you feel your maximum. If that indicates you need to have a facial, a haircut, or perhaps a new interview dress, then go for it! Feeling better about yourself will improve your morale.
Keep the necessary documents ready
Be prepared with additional copies of your CV. You may never realize who you are going to meet. And so your extra CV has to go with you in any scenario.
Arrange a document of references. For every professional-reference, provide a name, designation, company, branch or department, contact details and email address, and a clear overview of the connection.
Organize your handbag, suitcase, or briefcase. Whichever backpack you're carrying should be big enough to accommodate your daily needs. And your interview requisites, like additional CVs and notebooks, and even particular emergency supplies filled with everything you may require in an unforeseen event like band-aids, umbrella, etc.
Empty the backpack or briefcase if you need to search through food wrappers, chargers, and outdated bills to get your CV. It will create an impression of you being a bit unsystematic. All you have to do is keep it arranged and promptly available.
Focus your attention in the right direction 
Devote some time before the interview session, not only practicing questions but dwelling on the employment timeline of events to date. When you recognize your scenario from all sides, it's simple to adjust specifics to any interview question.
Start planning for technical problems as soon as possible. Begin with practice material or standard interview questions will not only provide you the training. But it may also place you in the appropriate frame of mind.
Start with an expression that will enable you to escape blank spaces if you need time to think and get it together. Two well-functioning techniques are rephrasing the question carefully when responding or gradually saying.
Be careful of what you're expressing by your movement and posture, and ensure it's upright. For instance, arms and legs folded in a sitting posture convey that you are private or you feel protective. Consider your gestures beforehand so you won't be inattentive throughout the interview.
Employ the interview checklist guide to collect all the information you require to recall, post information about what you intend to convey and inquire, and find out all the basics of what you have to take to the interview. Print and review it before going for an interview.
Get enough rest and sleep, as some aspects can turn you away from your performance, such as lack of sleep.
After the interview pointers
After the interview session is complete, you stand a better chance to step ahead and do this to pursue;
Focus on knowing about the next stages. It is reasonable to ask your employer what you should anticipate next. There is probably a follow-up letter with the interview outcomes, specific criteria such as task or list of references, or some other interview.
Give a custom email of appreciation after the-interview. Request for contact details of the interviewer and others you talk to throughout the interview session to follow up directly with a different thank you note. Make sure to send your follow-up correspondence the same day. It is necessary that every email is different from each other and use the details you made during the interaction.
FAQs
What are the top interview questions?
What are your flaws?
Why do we recruit you?
What is the reason to work in this organization?
What are your objectives?
Why do you want to leave your job?
What can offer to this company that other applicants can't?
What three excellent qualities will your former manager can say about you?
What are the three forms of interviews?
There are different kinds of the interview process; non-structured, semi-structured, and structured.
What are the main five things to inquire from the interviewer?
The five questions are;
What are you expecting from the members of the team in this role?
Would these standards change over time?
What's a regular day like at ABC Corp?
How are you going to see the organization in five years?
What is the next phase in the interview procedure?
What are the main types of interviews?
The main types of interview forms are;
Informational interview
Telephone Interview
Individual Interview
Small-Group Interview
On-site interview
Behavioral Interviews
Task-Oriented Interview
Stress Interview
What are the interviewing skills?
Interviewing skills are the willingness to connect with the interviewer and express your ideas, which are criteria essential to the job as the credential given in your resume.
What are the four kinds of interviews?
Here is a list of various forms of interviews that you must learn about and how you might conduct them.
A phone conversation or a Skype interview
Competency Evaluation
Group Interview
Appraisal Interview
What is a stress interview?
In stress interviews, focus on testing for an applicant's ability to tolerate distress or inappropriate behavior. The applicant's exposure is to an aggressive or threatening interview to destabilize the individual.
Key Points
Create your resume in minutes for FREE.
Use resume templates that are tested and proven to fit the rules employers are looking for.
Create resume now