Tips to jump start your job search
It's the beginning of a new year and the right time to discover the ideal job you want to pursue. However, before submitting applications, you have to do some preparation. Below, we've mentioned a few main tasks, like reviewing your resume and LinkedIn profile to developing an online portfolio that will boost your job hunt process.
Review the objectives of your profession
You must have a clear grasp of the kind of work you seek before searching for a position. It may sound like simple wisdom, but a lot of individuals overlook it. Generally, people like to focus on the resume.
First, take considerable time reflecting on what a dream job is, along with the form and scale of the organization you want to work with, the atmosphere of the corporation, and your acceptable wage. Often ask yourself if you prefer to work remotely or whether there are any workplace perks you can't do without. Perhaps you're about to make a career transition.
And when you are clear about your right job, you may begin editing your resume, online portfolios, and website, concentrating on combining your most relevant job experience to what you're trying to explore next.
Create an online portfolio or personal website 
A new career hunt is an ideal excuse to create an online website if you don't have it yet. Few sectors profit better than others by providing a profile to display samples of your projects. It's ideal for communications experts, visual designers, and even event organizers, where the graphical illustration of the tasks is very beneficial.
If you want to develop an online portfolio or resume website, there are convenient tools such as Wix, Weebly which offers a wide range of personalized models. And if you've had the final product, don't hesitate to reveal it. Keep in mind to add it as a link on your resume and to your LinkedIn page.
Check your LinkedIn portfolio.
Refining your LinkedIn page is vital to your career hunt. Not only it is critical for your resume, professional page, and LinkedIn to balance any main discrepancies that might present a problem with potential employers. But a high-quality profile will help headhunters identify you as they're searching for prospective recruits.
First of all, update your profile summary and job history. When your profile statement is in top form, you can access LinkedIn to communicate with individuals in your business, enter business groups, and reach out to people on your platform.
Customize Your resume for ATS software
Your resume is screened for keywords before it reaches a human person, so it's necessary to create it in a manner that it ranks in the initial phase of the screening process. Be careful you send a resume in the required format if it is a PDF document or MS Word file. And also, don't neglect to check the keywords specified in the job description. Use the same specific terms on your resume, and if the employer requires Salesforce experience, ensure that your resume highlights the same keyword Salesforce. Your resume template must be simple and clean, instead of glamorous. Recently, candidates are making visually appealing resumes that involve pictures. However, the candidate monitoring software doesn't consider those visually appealing resumes.
Include your cover letter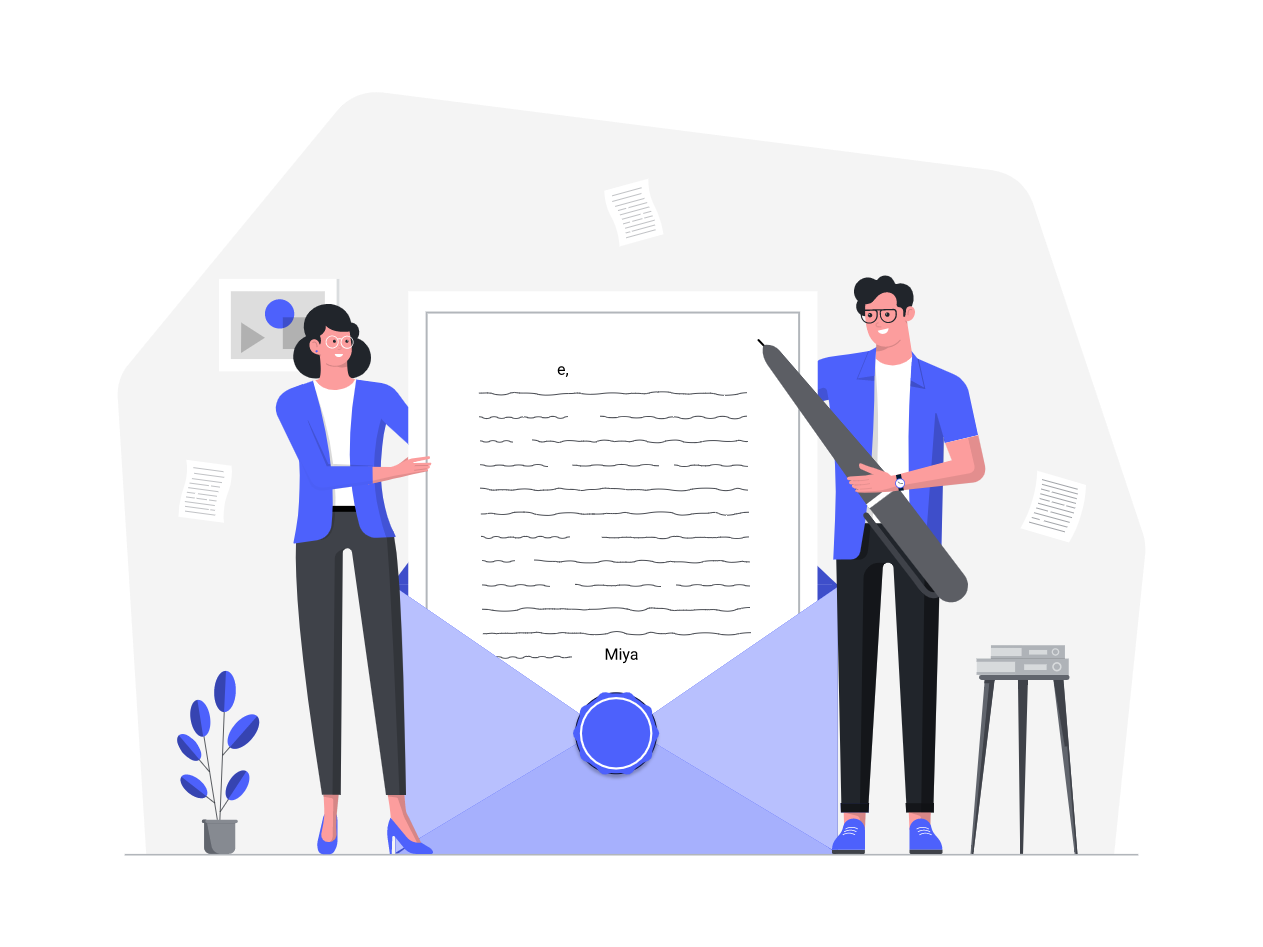 A cover letter is also required for career applications and is viewed by a lot of headhunters. In specific, whether you make a career transition or wish to justify a job black hole or a pandemic-relevant layoff, the cover letter is invaluable. You have to distinguish yourself from the pool of applicants, and that's where a cover letter comes in.
You have to consider things when composing a cover letter. The most essential of which is tailoring every one to the specific job position.
Polish your virtual interview skills
Due to the pandemic, virtual interviews continue to stay, so if you're not ready to be in front of the screen, it's essential to begin cultivating the ability. The initial stage is to define what you will do for a face-to-face interview, like business analysis, reading on standard interview questions, and preparing queries to ask the employer.
Then, check on the graphics of your room setup. Be sure you have a proper background and a professional-looking webcam. Also, practice some simulated interviews to check where to look at the webcam and ensure you're establishing eye contact.
Collaboration and networking
Collaboration lets you develop a connection with others or reach into contacts you meet who can offer career guidance, convey any employment prospects they may learn about, and eventually interact with recruiters. In other words, this is a vital aspect of the career search process. Compile a collection of contact details you have to talk to, such as former peers and supervisors, and staff that work in a corporation who are keen on a position similar to the one you prefer. LinkedIn is an ideal place to check if you recognize someone who can recommend you for the role in an organization you want to join. It's also a valuable platform to stay current on developments in your group and emerging innovations in your business. Don't be scared to contact them.
There are many ways to get in touch with people, even though you can't meet face to face. Arranging instant phone conversations or remote coffees with connections one call per day is a reasonable target to achieve.
Dedicate yourself to the job search process
Employment search takes time, so don't be disappointed if you don't find results immediately. If you do not invest yourself in the job search, chances are you have to search for a while.
If you want the right job as per your requirements, you have to make efforts to take the action. For instance, evaluating your cover letter for any position you want to apply for and upgrading your LinkedIn page. The career potential is present for you, just keep working in that direction to get your ideal job.
Create your resume in minutes for FREE.
Use resume templates that are tested and proven to fit the rules employers are looking for.
Create resume now