How to write a community coordinator cover letter
To determine and meet the requirements of the community, community outreach coordinators collaborate with local groups. They also seek to form a partnership with the company and the community. Community coordinators should be effective communicators, self-starters, and experts in the communities they collaborate with. This article will provide suggestions to construct a cover letter that convinces recruiters that you are the most suitable applicant for the role.
Tips for writing a community coordinator cover letter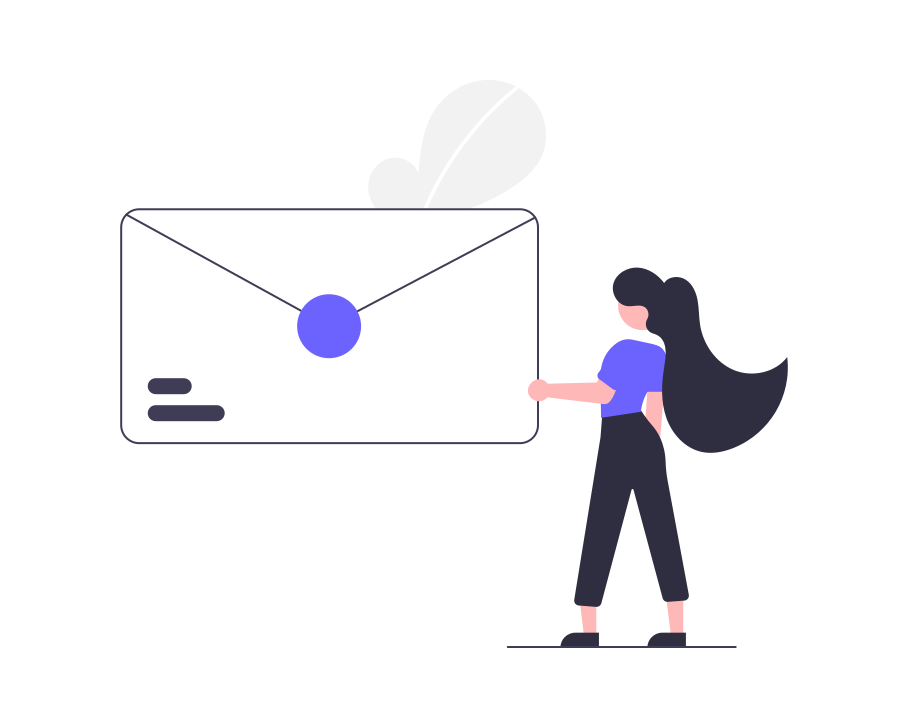 Here are the tips for writing a community coordinator cover letter;
Convey your enthusiasm for the community
It's essential to demonstrate to recruiters that you want to work with the community when composing an application letter for a community outreach coordinator role. Talking about your prior experiences interacting with the community is one method to accomplish this. For instance, you may discuss your involvement in planning a fundraising event or your time spent volunteering with a local charity. You might also provide any honors or accolades you have obtained for your volunteer efforts in the neighborhood.
Highlight your communication abilities
Communicating with individuals from diverse backgrounds is a skill that community coordinators must possess. They must be capable of forming connections both with other employees of the company they operate for and with people in the community. Talk about the many sorts of individuals you've interacted with in the past to represent your communication skills. For instance, you could discuss how you were able to settle disputes amicably or how you persuaded others to cooperate to achieve a common objective.
Display your organizational abilities
Organizers of community engagement must be capable of handling several duties at once. They must be able to organize events, create programs, and put them into action. Mention how you have successfully managed various activities in the past to illustrate your organizational abilities. For instance, you could discuss how you were able to efficiently fulfill time constraints or plan events.
Community Coordinator Cover Letter Example I
Dear Employer,
I'm thrilled to submit my application for the local association's job as a Community Coordinator. I'm committed to bringing about significant transformation in my area and love working with individuals, therefore I think the community coordinator position is an ideal fit for my abilities and interests. I've worked in social services for more than seven years, and currently as a homeless shelter's program manager. In this position, I was in charge of creating and overseeing every part of the shelter's activities, such as case handling, life skills instruction, and leisure activities. In addition, I was able to raise donations to the shelter by 26% by establishing connections with neighborhood companies and groups.
I am convinced that my qualifications and practical knowledge will enable me to succeed in the Local Association's position of community coordinator. I am eager to establish and oversee projects that will include the community and promote progressive change by utilizing my creative thinking and problem-solving abilities. To develop a better and more welcoming community, I'm also devoted to interacting with locals and working with neighborhood companies and groups. Considering the community coordinator post at the Community Group, I am ready to make a positive impact and contribute to the company.
Thank you for your time and consideration.
Sincerely,
Maria Walsh
Community Coordinator Cover Letter Example II
Dear Employer,
I'm writing to express my enthusiasm for working for your company as a community outreach coordinator. Along with having expertise in advertising and marketing, I also have a wealth of experience in community organization and engagement. Excellent interpersonal skills are crucial for this job, I have been able to grow thanks to my experience interacting with diverse neighborhoods.
I've collaborated on many initiatives that needed me to engage closely with people in the community, leaders in the government, and other stakeholders. Through these efforts, I've learned how to interact with individuals from all origins and countries. As a result of this approach, I have also improved my ability to handle disagreements and find solutions to problems.
I've learned how to prepare promotional materials and other documents that may be utilized to advertise activities and initiatives thanks to my expertise in public affairs. Additionally, I have acquired relevant experience in public relations, which has assisted me in learning how to communicate with journalists and other media figures. I'm confident that these abilities will make me successful in this role. I express my gratitude for reviewing my application for this job.
Thank you for your time and consideration.
Sincerely,
Maria Walsh
Community Coordinator Cover Letter Example III
Dear Employer,
I was driven to send my job application for your consideration after learning that you were looking for a new Community Coordinator to assist your staff at Cancer-Free Columbus. I am convinced of my capacity to greatly serve your company in this job given my substantial expertise in enabling community connection administration, event planning, raising campaigns, and marketing projects.
My experience has always been defined by my unwavering commitment to improving organizational effectiveness and meeting, and surpassing, objectives. I am sure that my extra skills and credentials will easily translate to this role and make me an invaluable member of your team. I have a distinctive combination of practical business experience along with excellence in charity events and voluntary cooperation for non-profit institutions. The features of my credentials are as follows;
Organizing fundraising efforts, networking, relationship development, and general program duties successfully to promote the growth and accomplishment of Healthcare Detroit.

Enhancing community ties while boosting business understanding, finding, hiring, and coaching volunteers, and arranging fundraising events.

Outstanding prior work experience in healthcare-related marketing, advertising, and program administration.

Creating strong, trustworthy connections with colleagues and residents to accomplish goals.

Employing exceptional organizational, communication, and presentation talents to help groups and projects to be successful.
I will meet your needs for this position with my track record of accomplishment in advertising, raising funds, and community engagement, professionalism, willingness to further utilize my expertise within the nonprofit industry, and history of success in all of these areas. I'll be happy to discuss your company's purpose and requirements in full depth.
Thank you for your time and consideration.
Sincerely,
Maria Walsh
Create your resume in minutes for FREE.
Use resume templates that are tested and proven to fit the rules employers are looking for.
Create resume now