How to write artistic skills on a resume
It's challenging to show your abilities as an artist in a way that non-creative people can grasp. It might sometimes not be easy to persuade a potential employer that your artistic skill would assist their firm. Although, it is critical to define your talents and demonstrate how they connect to the responsibilities outlined in a job post. This post will go through what art abilities to include on your resume, how to add them, and why mentioning them can enable you to obtain a job.
Artistic qualities involve the ability to function in the realm of fine arts. Fine art is known as works of art created for cosmetic reasons. However, the world of art and design may demand you to develop ornamental or applied-art pieces. Applied art is the ornamentation and design of functional items to construct them visually appealing. Decorative arts are both compelling and functional-works of art. These two types of art occasionally overlap. If you want to explore an art degree, such as a Bachelor of Fine Arts program, you must first understand what this field expects you to do. It also increases awareness of the creative abilities required.
While studying at a fine arts college, you will almost certainly get multidisciplinary visual arts and design instruction. It will allow you to pursue a range of art classes before deciding on a specialty eventually. This program will assist you in developing the creative talents required to generate exceptional works of art. However, if you focus on the performing arts, artistic pursuits presented for viewers, you will need another skill level to obtain your arts-degree.
What are artist abilities?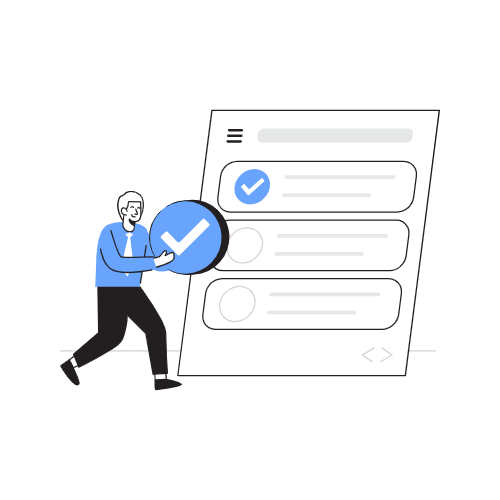 Artist talents are qualities that produce something one-of-a-kind. An artist with creative abilities may construct artwork using many equipment and approaches. As an example;
Animator. Specify essential applications you've employed in former jobs and tied to particular work and analytics if accessible.
Job at a gallery. Add experience with material dealing, establishing market exhibitions, and understanding art styles and techniques. Many talents overlap when creating a CV, yet creative abilities may be valuable in any industry. There are several types of art, and all have their unique set of transferrable talents. The following are the top abilities that an artist must have;
Critical thinking
Interpersonal skills
Self-confidence
Detail-oriented
Problem-solving
Communication
Time management
Ability to take criticism
Understand marketing goals
Project management
Produce marketing proposals
Graphic design software
Asset design
Research
Design creation
Concept development
Which different fields require artistic skills
The following creative abilities will assist you in meeting the art criteria dependent on your specific areas in the world of art;
Drawing skills. Drawing entails using different surfaces like paper, walls, wood, canvas, leather, blackboard, whiteboard. Drawing is a graphic art technique that involves the scratching of materials to generate pictures utilizing two-dimensional surfaces. You can sketch using a variety of tools, including:
Pencil

Charcoal

Pen

Chalk

Crayons
In this day and age, sketching incorporates the utilization of a laptop or tablet to produce digital images on a screen. To make these drawings, you'll require graphics software. Digital drawing tools contain a mouse, stylus, and a touchpad tablet. Sketches are freehand artworks that are unfinished and done fast. They serve as a resource for the graphic artist to use as a reference. They are beneficial to convey concepts or illustrate more developed artworks. Stick figures are among the most basic types of drawing. You can start using them from the start of your artistic career. Such forms are made up of a small number of dots, lines, and shapes to depict an animal, plant, or living individual. The head might be a simple round and straight line for the hands and feet. If you want to work in the fine arts, you must mention your sketching talents on your CV. So provide specimens of your artwork and your educational qualifications from an art and design institution. Also, share a collection of graphics applications that you are acquainted with, such as Adobe illustrator.
Painting skills. Painting is the combination of color, paint, or other materials on uniform surfaces. The most usual way to employ these materials is with a paintbrush. The material can also be sprayed over the chosen surface using an airbrush. You may paint on a variety of surfaces, including;
Walls

Paper

Pottery

Canvas

Concrete

Metal
Many of the world's ancient cave paintings date back more than 35,400 years. Throughout history, several creative trends have impacted iconic painting's development around the globe. The examples of famous artwork from various eras involve;
Pablo Picasso's works are from the Cubism art genre.

Vincent Van Gogh's painting was from post-impressionism artwork.

Leonardo Da Vinci's paintings belonged to the renaissance art form.

Edvard Munch's paintings are from expressionism painting artwork.
And discover an art trend to pursue while painting might assist you in establishing credibility in your targeted niche market. You can begin with contemporary art. If you have such artwork, put it in your portfolio while seeking employment. Providing examples to display might help you establish yourself more than your arts degree.
Sculpting skills. A sculpture is often a three-dimensional piece of art. A few are constructed only for artistic purposes, whereas many have a meaningful reason. You can create sculptures by using the following techniques;
Carving

Modeling

Assembling

Casting
You can employ any materials to make sculptures. Ceramics, wood, and metal are examples of these components. You may also use rock and plastic. Sculpting is often associated with the fabrication of ceramics. Many ancient relics are substances of clay. Clay is often used ingredients in ceramic art. Creating installation art is a type of sculpting as well. You can develop this type of art for a specific location for a limited time. In museums and art exhibits, art displays are widespread. You can use it in both outside and indoor environments. If you can produce three-dimensional items such as art pieces and ceramics, ensure to include your sculpting abilities. In addition, if you are knowledgeable with 3D technology like 3D printing, you must convey your knowledge. Your proficiency in manufacturing studio glass will come under the category of sculpting abilities.
Printmaking skills. The creative technique of transmitting a picture or pattern from a matrix to a subsequent surface is known as printmaking. These surfaces are as follows:
Fabric

Paper

Parchment

Plastic

Metal

Ceramics

Wood
Stencil printing is a popular method of printmaking. It's utilized for labeling and creating graffiti art. And it is a woodblock, a relief printing method, regarded as one of the first types of printmaking. If you have an experience in etching, lithography, screen-printing, and other printmaking techniques, you should showcase those abilities in your resume. You may, for instance, mention how you assisted prior companies in creating and printing t-shirt patterns for their clients. In addition, if you have made public art utilizing printing techniques, you must incorporate those in your portfolio collection.
Musical composition skills. Musical composition is a performing art. It is the method of producing a spoken or instrumental composition of music. Music may be composed using visuals, lyrics, or even computer systems. And, one of the most crucial aspects of musical production is to create emotions and make the sounds agreeable to the ear. If you can compose music, you can work in many businesses. You might try the following options;
Explore the realm of academia and work as an instructor of music composition.

Be a music director who manages music-making for opera or musical theatre shows.

Produce music for films or video games.

Perform for a music production firm.

Operate at a radio or television station.
Dancing-skills. Dancing is characterized by a synchronized flow of the human body. An artist performs dancing to the accompaniment of music. Dancing has an artistic appeal and a symbolic significance. You can find various dancing styles to some extent in all human civilizations. There are several forms of dance. Among them are the following;
Ballet dance

Ballroom dance

Contemporary dance

Tap dance
You must indicate the sort of dances you are proficient with or have any experience with, describe in your CV. Based on your qualifications, you might work as a;
Dance school instructor

Dance choreographer for celebrities/theatre

Dance judge in dancing shows

Dance photographer
Acting skills. Acting is the recreation of a tale via the adoption of a character. An artist can achieve acting through many mediums, including radio, cinema, television, and theatre. Possessing a Bachelor in Performing Arts is advantageous. However, this alone will not persuade a prospective employer to review your CV to recruit you. You should also list previous parts you've done and the media in which you've portrayed them. You may also be required to provide a video clip of yourself playing a role from the job requirements.
Writing-skills. The capacity to interact through signs and text is termed writing. An individual utilizes the writing in the creative world to elicit emotions, provide facts, entertain, and be aesthetically pleasing. Your writing talents will come in helpful as a creative. You'll require them to make various types of artwork. Your writing abilities will be relevant in the following areas;
Poetry

is an expressive piece of writing intended to excite the brain while eliciting ideas and emotions. Poetry is presented in front of an audience. Many of William Shakespeare's writings are compositions of poetry. They've also been staged as films, plays, and other forms of entertainment. Your skill to create poetry can lead to employment in the related areas.

Scriptwriting

is the skill to write stories for mass media like radio, television, theatre, video games, and cinema is known as scriptwriting. Document every character's statements and movements. You'll also have to note how to stage each act. You may employ original tales to create scripts and derive them from poems, storybooks, novels, and short narratives. With this particular skill set, you may be eligible to function in the following domains;
Movie industry

Acting theaters

Television industry

Radio industry

Acting schools
Calligraphy

is a pictorial art style that employs elaborate writing to produce phrases both visually appealing and emotionally resonant. An individual will create it with brushes, pens, quills, and other writing utensils. They are done on many materials, including paper, walls, wood, and textile. The skill to write well is a valuable trait to have. As a calligraphy specialist, you can work as;
Graphic designer

Painter

Book illustrators

Calligraphy instructor

Calligraphy designer
Filmmaking skills. The method of constructing a moving picture is filmmaking. It is classified as a work of visual arts. Coming up with the concept, developing the plot, finding the artists that will play every role, filming the film, editing, and showing the film are all part of the process.
The filmmaking crew as a whole should share a shared aesthetic vision. Otherwise, properly bringing the plot to life would be tough. Filmmaking includes animation as well. But, it entails manipulating drawn pictures to make them appear to be moving. To gain work in the film business, list all relevant skills and techniques that you are knowledgeable in, in your curriculum vitae. These might entail;
Fashion design

Animation

Storyboard writing

Musical composition

Acting
The film and television business in the United States is valued at $33.8 billion. Even though you're not an entertainer or actress, your creative abilities might enable you to get a foot in this field.
Why should you mention artistic abilities on your resume?
Highlighting your creative abilities on your CV helps demonstrate how you can provide more value to a hiring manager, and identifying what sort of artist you are is the first step. Consider the type of art you make and where it could fit. Here is a list of some of them;
Painting

Drawing

Modeling

Graphic design

Photography
How to include artistic skills on your resume
You may use creative skills across your resume, beginning with your professional summary. Here are some strategies to boost your creative abilities on your resume;
Generate a checklist of all your artistic talents, covering software and tools.
Include your years of knowledge and your most notable projects.
Match the work tasks to the list of art abilities you developed. It will assist you in applying the applicability of your artistic talent to the responsibilities at hand.
The profile statement area must include information about your qualifications and experience.
Make a segment for your abilities. It must include a combination of hard and soft capabilities, like 3D modeling, software expertise, and other technical competencies.
Incorporate internships, tasks completed, results from initiatives you collaborated on or produced, and skills employed in the profession and job experience area.
Provide an academic and accolades section that highlights the institutions you attended, the courses you pursued, and any awards or successes you have received for your work.
Tips on how to demonstrate your talents are transferrable
A CV with an artistic aptitude follows the same structure as a resume that focuses on traditional abilities and experience. On your CV, here are some ways to convey to a hiring manager that your creative capabilities are transferrable;
Traditional Skills. Traditional artists value narrative and employ a variety of materials. Here is an instance of how you might include conventional talents in your resume;
Example. As a conventional artist, I use print, canvas, the printed word, and electronic design to convey a story and adhere to fundamental ethics and principles.
Visual Skills. A visual artist enjoys crafts such as ceramics and woodwork. This creative style encompasses various art forms, yet a few crucial features stand out on a CV. Here is an example of how to improve your graphic abilities in your resume;
Example. I've established a unique work approach to guarantee that an organized and coordinated strategy ensures solid time management in the previous years.
Graphic skills. A graphic designer operates with both online and conventional mediums and may assist with;
Typography

Printmaking

Silk-screen printing

Computer graphics

2D and 3D platforms
Your company or a coworker may educate you on how to utilize a device or technology, but it is your skill that will turn the ideas to life. Here's an instance of how to include graphic design talents in your resume.
Example. With expertise in visual and online design, I can produce 3D immersive graphics and fascinating messages to boost action and accomplish outcomes in any marketing initiative.
Decorative skills. Staying updated on developments in home décor and fashion, understanding top quality, and recognizing which markets to exhibit your item in and necessary abilities for decorative artists. A decorative artist's artwork can be present in;
Offices

Homes

Retail stores

Furniture manufacturers

Clothing companies
Here is an example of how to add a decorative skill to your resume
Example. I'm a specialist in asset progression and have built relationships over my profession to bring in unique ideas, methodologies, and tools to speed up development and execution.
Performance skills. Whether it's dance, drama, singing, or magic, all performance arts have one common factor; public speaking. Here is an example of how to include performance talents into your curriculum;
Example. My background in performing arts has allowed me to produce plays and sketches to aid in developing presentation materials that express ideal messages and support effective sales methods.
Check out our other guides on what is a resume?, what are the most common resume formats?, digital marketing cover letter tips, digital marketing interview questions, what are the do's and don't of a resume?, how to write a resume objective, what job skills does an employer wants, what skills to put on a resume, how to write a cloud architect cover letter, how to become a cloud architect, software engineer interview questions, how to write a cover letter for software engineer, how to become a software engineer, how to become a devops engineer, how to prepare for machine learning interviews, how to write a cover letter for machine learning engineer, how to become a machine learning engineer, how to become an artificial intelligence engineer, how to become a blockchain engineer, how to write a blockchain engineer cover letter, how to write a devops engineer cover letter, what is asked in data science interview, how to become a digital marketer, how to become a data scientist, how to list accounting skills on a resume, how to describe administrative skills on a resume.
Create your resume in minutes for FREE.
Use resume templates that are tested and proven to fit the rules employers are looking for.
Create resume now