What skills to put on a resume
Skills are the areas you excel in, but you must be cautious about which abilities you put in your resume. It's because both the job you're looking for and the organization you'll be interviewing with have extremely particular skill prerequisites. Your CV will stand out if you have a customized collection of talents. Each job, even those with the matching title, is unique. Your CV, specifically how you represent your work abilities on your resume, might influence how far you get in the recruiting process. If a hiring board does determine to grant you the position, the compensation amount they pick might affect your resume skills segment.
How to select relevant skills for a resume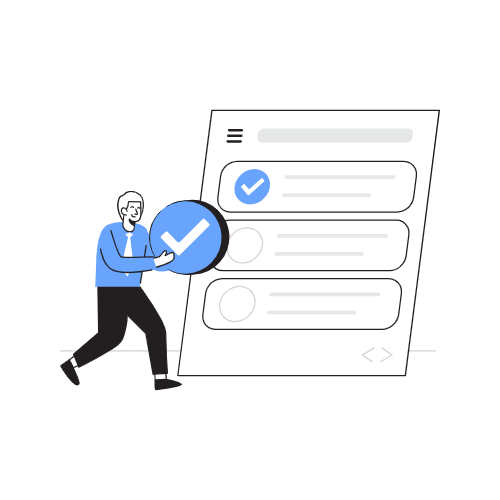 Compile a collection of all your abilities.
Make a comprehensive list of all the talents you've learned during your career, both hard and soft. Consider what you learned and succeeded at in education, the activities you participated in after schools like games, arts, and groups, and the expertise you obtained from the jobs you have held. Other ways to state your skills;
Examine any accolades and successes you have achieved and the talents you utilized to obtain them to help you mention your skills.

Request assistance from previous coworkers and instructors.

Seek assistance from specialists in the industry.
Examine the job post and go through the corporate website.
Job descriptions are valuable for building the ideal resume since they typically include a Specifications or Core skills section where firms describe the skills they anticipate their applicants to have. Yet, organizations will usually specify required abilities in the company and role profiles. You can determine the most relevant talents to include on your resume by thoroughly reading the job description. Search for terms or keywords relating to your expertise, like the expertise of JavaScript.
For instance, the job specification for an administrative clerk states that the employee must respond quickly and effectively. An applicant might extrapolate that time management and interpersonal abilities are necessary for the job. Another job post for a motor technician indicates that winning applicants must produce all data and reports in combination with work tasks, implying that the applicant must be operationally savvy and detail-oriented.
Make your abilities list specific to the organization or role.
You may include all the talents that correspond to your curriculum vitae by matching your master list to the set of qualifications derived from the job description. If the job advert contains abilities you possess, incorporate them on your CV. In your interview, you will have to articulate your talents. You do not want to include skills you are actively developing or those you expect to have one day. Employers anticipate that you will be competent to perform on any talent listed in your abilities section.
Describe your core abilities in a different section
There are other ways to style your abilities list, but you should keep it distinct so that employers can see it right immediately. This part, commonly known as Additional Skills, can be utilized to identify all significant talents that aren't readily apparent in your Employment /Professional Experience portion. Note to be precise and thorough when listing your applicable qualities. It is valuable to categorize your skills, which are hard skills and soft skills. Also, try not to utilize more than ten skills. A resume's purpose is to be short, and you will only have 1-2 pages to outline all of your credentials, expertise, and qualities. Because the employer is often short on time, they can spot a brief, specific list of relevant abilities.
Why is it necessary to include the skills section on your resume
Skills are inherent skills and knowledge that you have gained that will assist you in doing a job or performing tasks. With the correct level of expertise on your curriculum vitae, you can place yourself ahead of the competition and get the recruiter's attention. There is an infinite list of abilities you may incorporate on your resume, and understanding which ones to add can strengthen your potential to acquire the job you want.
The concept that most firms now utilize ATS is likely the most significant reason to put a skills section on your curriculum vitae. This technology sifts through the hundreds of resumes that firms receive and searches for keywords related to the position. If a firm does not employ an ATS, likely, the employer will scroll through the skills area in search of the proper skill set. Using your best skills in your skills segment can help you get more job interviews. Hard skills and soft skills are the two primary categories of work skills that recruiters seek. Mention both kinds to demonstrate that you are an all-rounded, competent applicant.
Where to add the skills section
Since it varies by sector, organization, and position, there is no right or incorrect solution for where to insert your talents section. There are, though, a variety of solutions to explore.
Additional Skills Section. Typically put near the bottom of the resume and suitable for positions that require weightage on previous experience, with a work experience section at the top.

Key Skills. Place at the start of the CV to highlight your skills and is ideal if you don't have any work experience.

Technical/Computer Skills. This part is at the top of the resume, right underneath the resume summary, when searching for a technical career that demands a precise skill set.
Formatting
Bullet lists are simple but powerful and easily readable.

Levels of expertise. Utilizing the qualifications competency scale, demonstrate to the employer your skill level.

Skills summary. For individuals with little to no job experience, functional resumes are used to showcase their main significant talents. Provide instances of accomplishments that highlight such talents.

Relevance. When creating your talents list, prioritize them based on their applicability to the job posting. Begin with the essential qualifications to the role you're seeking and conclude with the least significant abilities. Provide no capabilities that have zero relation to the position.


Competencies Proficiency Level
The basic skill is when you first start learning ability and haven't practiced it via experience.

Intermediate skill means that you have practiced the skill however might want guidance sometimes.

When you have advanced skills, you don't require aid with the talent and can instruct it to newcomers.

Expert skill indicates you are a specialist on the skill and have displayed excellence in its use. You can also assist those who come to you with queries.
Improve your abilities in the job experience segment.
The professional experience portion of your CV must be goal-oriented, detailing how you employed your abilities to accomplish successful outcomes at past positions. This component confirms your experience and illustrates your ability to use your talents in a real-world professional environment. You may utilize the Problem, Action, Result strategy to construct a fantastic accomplishment-oriented job experience section;
Problem. Recognize the issue in your former work.

Action. Express how you applied a skill to address the challenge.

Result. Emphasize the successful effect of your activity.
Once you've written this, you may construct a solitary outcome-oriented bullet list to showcase your selected talent. You can also provide figures, percentages, or other statistics to measure your abilities. For instance, you may state that you adopted new project management technology that enhanced your team's productivity by 25%. It showcases your project management abilities.
In your resume summary, emphasize the most necessary abilities.
The resume statement is a short line at the start of your curriculum vitae that outlines your profession and indicates why you are a suitable fit for the role you want. If you are a seasoned applicant, use this as a professional summary and if you are an entry-level prospect, consider it an objective statement. Ensure to integrate 2-3 of the most appropriate abilities that the company would anticipate in your resume description, regardless of how you prefer to compose it.
Explore the top in-demand talents in your profession.
If you are still unsure about what to include in your skills category or don't have any talents specified in the job requirements, look into the leading skills necessary in your sector. You may insert any of these talents that correspond to your master list. It's also a better idea to include some of these core industry-related abilities on your resume.
Check out what skills to put on a resume.
Examples of resume skills
FAQs Skills
Q1. What if you lack the necessary job skills?
If the fundamental attributes of a role demand a specific set of talents that you lack, be straightforward with yourself and the employer. That's the time to assess if you are qualified for the position. Although, if your competence matches those listed in the job post, you may be more innovative with your CV. Share illustrations from your previous job experiences to exhibit your ability to execute the job, but make sure that any progress you require can be accomplished while still doing the fundamental aspects of the job. It doesn't imply that you must lie and claim to have the talents when you don't. If you are called to an interview, the interviewer will question your qualifications.
Q2. How many qualifications to mention on a resume?
On your CV, you must highlight between 5-10 abilities. Because you'll only have limited space for your talents section, you must describe just those skills relevant to the job.
Q3. What are some illustrations of skill sets?
Hard and soft skills are the core skills. Computer expertise, math, architecture, and negotiating are examples of hard talents that may be learned. Soft skills comprise inherent personality traits like interaction, organization, accountability, and time management.
Q4. What are other talents to include in a retail curriculum vitae?
Customer service

Communication skills

Dependability

IT skills

Business awareness

Interpersonal skills

Sales

Product knowledge

Merchandising
Q5. What are interpersonal skills?
Interpersonal skills, also known as soft skills, are intrinsic characteristics or qualities that we are born with or acquire via experiences and purposeful practice, like adaptability, perseverance, problem-solving capabilities, and analytical abilities.
Q6. What are professional skills?
Professional skills are job-related competencies that are not essentially taught in school. They are talents that bring significance to a profession, like time management, organization, and dispute resolution.
Q7. How should your talents be listed on a resume?
You may describe your talents on your curriculum vitae in a variety of methods, such as bullet lists, concise explanations of competency levels, or a skills synopsis. All of these layouts are fine, but if you are unclear how to structure your talents section, use hipCV resume builder.
Q8. How to evaluate talents on a resume?
The Skill proficiency level is used to grade qualifications on a resume. This scale employs the words basic, intermediate, advanced, and expert to define an individual's proficiency in any particular ability.
Q9. How can you put multitasking abilities on a resume?
Just writing multitasking on your CV does not give much data to the employer. Rather, indicate your skills via your professional experience. You may display this by providing an account of a time when you were authorized for several computer working platforms, answering telephones, and introducing clients.
Q10. How do you identify computer knowledge?
Be precise rather than indicating generic computing abilities on your CV. Rather than outstanding computer abilities, write competently with MS Excel, Powerpoint, and Word.
Q11. Should skills be included first on a resume?
The location of your talents section is determined by the sector, organization, and position. But, there are a variety of solutions to explore;
Additional Skills are at the end of the resume and suited for employers that place high importance on previous experience, with a work experience segment at the top.

Key Skills are present at the front of the curriculum vitae to highlight your qualities and are valuable if you don't have job experience.

When searching for a technical career that involves a very specialized set of talents, you can put this section at the top of the resume below the professional summary.
Create your resume in minutes for FREE.
Use resume templates that are tested and proven to fit the rules employers are looking for.
Create resume now