HR Assistant

Resume Example

Tried and tested resume example for your next job in 2023. Get a jump-start, by editing this HR Assistant resume example. Just update this example with your details, download and launch your career to new heights today!
How to write an HR assistant resume
An HR Assistant's job generally comprises assisting HR Managers. Organizations seek superior expertise in human resource administration and productivity management. An HR resume must include a summary of your experience and abilities and personal information.
A Human Resources Assistant must be capable of juggling because their employment demands them to handle a diverse range of HR department procedures. The ideal applicant is well-organized, calm, and an effective communicator. A successful resume for an HR Assistant must include incredible interpersonal skills, experience with benefits, and knowledge of HR activities inside a company. It is critical to demonstrate your communication abilities, which will be necessary while working with staff. You'll be well on your way to landing the job you want if you use one of HipCV's tried and tested resumes and apply these insightful resume-creation guidelines.
What is the role of an HR Assistant?
HR Assistants help in managing daily activities in an industry's or facility's HR department. A Human Resources Assistant's responsibilities involve any or all of the following; recruitment and employment, employee feedback, employee onboarding and training, performance evaluation, salary and incentives management, fitness and health monitoring, and filing equipment maintenance. They also assist with executing corporate standards, services, projects, and reviews to the HR director on any issues. The ideal applicant has a Bachelor's degree and previous expertise in human resources.
Job Market Outlook for HR Assistant
Human resource experts' employment will expand 10% between 2020 and 2030, roughly in line with the average for all professions. On average, 73,400 jobs for human resources experts are predicted each year during the next decade. Most of those positions are likely to be created as a result of the requirement to substitute employees who shift to alternative occupations or leave the labor market for other reasons, like retirement.
Formatting tips for HR assistant resume
Here are some tips for formatting a Human resource assistant resume;
Keep it basic using any easily readable and professional-looking typeface in black or dark grey, such as Arial or Calibri.
Your resume must generally be no more than two pages long. It's acceptable if it's a bit shorter when you don't have much expertise.
To create your resume simple to study, allow some white space between parts and use bold headers, bulleted points, columns, and lists where suitable.
You don't have to provide a photo. Picture not only take up valuable space without contributing benefit but may also turn off some recruiters, as it is prohibited to consider ethnicity, gender, or overall appearance when making a recruiting choice. Submit your resume in PDF format, as it is the most readable and customizable format and is significantly more apt to be accessed.
Tips on how to write an HR assistant resume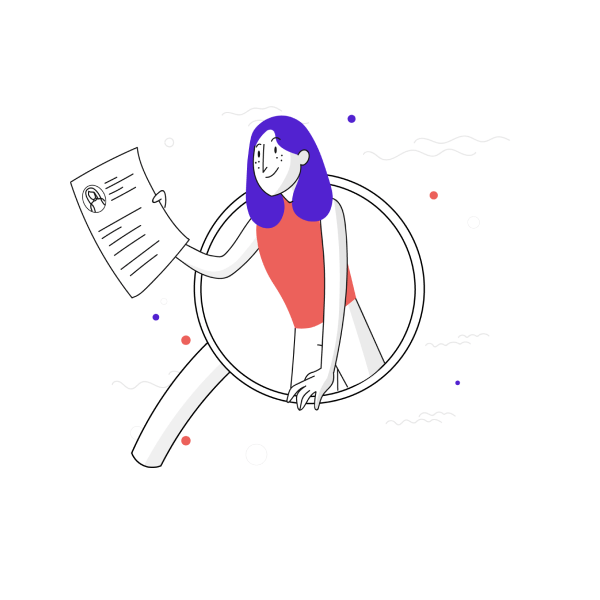 Follow our step-by-step instructions for creating a compelling and thorough resume that will capture the employer's interest.
Resume Header
Begin your curriculum vitae by putting your complete name, work title, and contact details at the top. Your mobile number and email address should be present in your contact info. Your name must be the main text at the top of the paper. It is not essential to provide your home number at your address, only state your city and state would suffice. Provide a professional email address, but it should not be the same as your present job email address. Using your business email for personal pursuits is not a good image. If you have a LinkedIn profile or another social media presence that displays your valuable skill set, you may add it.
Professional Summary
Compose a brief paragraph summarizing your background and achievements. Also, describe concisely how your experience will assist you in performing your responsibilities and how this work fits into your chosen career path. Following the overview, state all of your strengths in a block format. Showcase your skills towards the top of the page to get the reader's attention. Develop a bulleted list of abilities such as keeping personnel records, handling payroll, and arranging staff training workshops. Ensure to include as many strong action verbs and job-related details as possible. As an HR Assistant emphasizing your specific attributes that successfully exhibit your abilities and successes is valuable.
HR Assistant Professional Summary Example
An experienced and motivated Human Resources Assistant with an extensive understanding of administrative practices and the management of efficient employee associations. Determination to keep an organized personnel repository by gathering time and attendance data and meticulously categorizing information related to current and prospective workers. Address personnel concerns professionally and comply with the rules and regulations guiding recruiting and employment procedures. Offer a positive perspective and a solid work ethic to all my future undertakings.
Employment
Include your professional expertise and credentials. List all of the jobs you've had in reverse-chronological order, including the job title, organization, date, and place. Under each position, include any responsibilities in bullet form. Don't merely write your work responsibilities beneath each job item. Rather, make sure that the majority of your bullet points highlight remarkable accomplishments from previous roles. Use statistics to contextualize your successes for the employer reviewing your CV wherever possible. Above all, ensure that the experience you provide is essential to the role you're seeking. Make use of the job requirements to confirm that every bullet list on your resume is relevant and meaningful.
HR Assistant Job Description Example
Improved computerized personal filing systems to make the process more coherent and efficient.

Scrutinized and evaluated job seekers' resumes.

Partnered with the HR director to accomplish and surpass all projects.

Employed competence and sensitivity to respond to the needs and issues of employees.

To support the HR Director, prepared copies, answered emails, and completed any clerical work.

I've made sure to implement all the company's HR processes and requirements.
Education
Specify your highest degree first, then the name of your university and the dates you enrolled. A bachelor's degree in HR management or a related field is preferable. If you're still a student, add 'in progress' followed by the timeframe you plan to finish your degree. Other things to think about while composing your education part.
If you're a fresh graduate, you should want to put your education segment above your experience section.

The longer your professional experience, the smaller your education part must be.

Review your education in reverse-chronological sequence, beginning with the most current and highest-ranking credentials.

If you've not completed the course yet, you can add 'Expected graduation date' for the university's entry.
Certifications
Mention any professional certifications you've earned during your work.
Outline your core accomplishments. Identify your most notable achievements during your career. These may comprise your role in achieving corporate objectives, boosting workplace culture, optimizing payroll management, and other activities.
Outline your accolades. At the resume's end, list any honors for success or excellence that are appropriate for the job you're seeking.
FAQs HR Assistant
Q1. What skills do companies seek for in a resume of an HR Assistant?
HR documents handling using digital means.

Management of payroll and incentives.

Monitoring of performance.

Hiring best practices.

Understanding of applicable labor legislation.
Q2. What soft skills must an HR Assistant resume provide?
Excellent administrative abilities.

Organizational abilities.

Outstanding social and communication abilities.

Time management

Capability to operate under stress.
Q3. What to include in an HR Assistant resume?
Contact details

Professional summary

Skills

Employment

Education

Certificates

Accolades/honors
Q4. What are the top certifications for an HR assistant job position?
Certified Professional - Human Resource (IPMA-CP)
Human Resources Business Professional (HRBP)
Senior Professional in Human Resources (SPHR)
Senior SHRM Certified Professional (SHRM-SCP)
Certified Professional in Learning and Performance (CPLP)
Certified Nurse Assistant (CNA)
Medical Assistant
Certified Medical Office Manager (CMOM)
Dental Assistant (RDA)
Q5. What are the skills of an HR assistant?
As an HR assistant you will require the following talents and attributes to be effective in this position;
Communication abilities. HR assistants must be effective listeners and describe the business's and its workers' requirements and objectives.
Interpersonal abilities. Anyone in this job has to interact with business personnel daily and keep a friendly attitude even in the most stressful conditions.
Computer abilities. HR assistants should operate successfully with a corporation's online human resource platforms.
Discretion. HR departments regularly engage with sensitive material.
Human Resources Assistant Resume Example
Human Resources Assistant Resume Professional Summary
Human Resources Assistant with performance-driven experience in minimizing expenses and optimizing productivity. Obtaining a Bilingual HR/Receptionist role with excellent growth opportunity.
Human Resources Assistant Resume Skills
HRM knowledge and expertise

HR strategy creation & execution

Proactivity

Advising

Coaching
Human Resources Assistant Resume Job Description
Analyses and handles travel challenges connected to armed services candidates and enlistees regularly.

Arrange diverse administrative performance parameters of the directorate's work projects.

Advise supervisors and staff on commuting policies and standards.

Managed a vast amount of employee orientation data in the training division's computer software.

A competent employee who maintained protocol, educated new hires and current workers on regulation and technique when these policies changed from time to time.
Executive Human Resources Assistant Resume Example
Executive Human Resources Assistant Resume Professional Summary
A professional with prior experience working in dynamic workplaces requiring human resources understanding. Qualified and determined business expert with a Master of Science in HR, a BBA in SHRM, and an HR Generalist Certification.
Executive Human Resources Assistant Resume Skills
HR Administration

Orientation

Training

Word processing skills

Administrative writing

Reporting
Executive Human Resources Assistant Resume Job Description
In the organizational HR information framework, I am self-sufficient and skilled in organizing, managing, and executing personnel action tasks.

Constantly possess the potential to study legislation and rules in the guideline to conduct personnel activities, including numerous entry and delivery of studied materials.

Investigate laws and restrictions about all elements of tasks, including but not limited to employment, perks, veterans' condition, retirements, and so on.

Coordination of 90% of all interview arrangement schedules with prospects and department heads, including getting approval required to attend a secure government facility and verifying applicants fulfill eligibility standards.

Actively engage in the applicant's various department interviews and use the hiring manager tool to examine and get relevant papers to recruit human resources professionals.
Human Resources Assistant Manager Resume Example
Human Resources Assistant Manager Resume Professional Summary
Committed and motivated HR Assistant succeeds at prioritizing, performing numerous tasks at once, and pursuing through to reach project targets. I am seeking a position with more responsibility and attaining valuable experience.
Human Resources Assistant Manager Resume Skills
Finance skills

Legal knowledge

Technological competency

Communication skills

Decision making

Employee Relations

Organization skills
Human Resources Assistant Manager Resume Job Description
Confirm that all new recruit paperwork and other personnel adjustments are put into the HRIS system and that appropriate notice is sent to payroll.

Initiate new employee onboarding, which includes advising new workers about accessible insurance benefits, processes, and other pertinent information.

Collaborate with an insurance provider on claims, issue settlement, and other relevant responsibilities.

Assist candidates and agencies with follow-up contact considering employment situations.

Advertise all available positions through the job proposal system, the state labor division, local academic institutions, and other acceptable recruitment channels.

Establish and sustain precise daily, weekly, and monthly records, and insert any awards, salary raises, and position alterations into HRIS system.

Maintain current information for all workers, such as revised files on employee job honors, sequential training journals, and individual training data.
Lead Human Resources Assistant Resume Example
Lead Human Resources Assistant Resume Professional Summary
Over eight years of job staffing expertise in many sectors. Results-oriented in the development, coordination, and administration of people and office management functions. Proven ability to help other departments while maintaining confidentiality in a fast-paced workplace.
Lead Human Resources Assistant Resume Skills
HR Generalist

Office Management

Recruitment

Employment

Benefits Administration

Budget Oversight

Workers Compensation
Lead Human Resources Assistant Resume Job Description
Discussed employee remuneration, incentives, timetables, work environment, and advancement chances.

Performed background assessments on applicants by collecting data from law enforcement agencies, former companies, and references.

Helped to resolve unemployment and employees' salary claims.

Organized new employee onboarding and pre and post-hire documentation, comprising reference and background screenings and compensation processing.

Adjusted all accounts, managed all accounts payables and receivables, and kept track of all workers' time.

Assisting with the maintenance of business benefits and facilitating new employee induction.

Generated quarterly statistics on new hires and client service activities for federal and state entities, covering Equal Employment Opportunity and affirmative action.
Human Resources Assistant Intern Resume Example
Human Resources Assistant Intern Resume Professional Summary
HR Assistant Intern with two years of experience in multi-entity full charge accounting, payroll implementation, and functional administrative activities in a range of contexts such as architecture, automobile, insurance, and restaurant sectors.
Human Resources Assistant Intern Resume Skills
Communications

Research

Leadership Development

Creative Writing

Editing

Technical Writing

Human Resource Information System

Performance management
Human Resources Assistant Intern Resume Job Description
Submitted personnel job validations and layoff forms on schedule.

Acted as the main corporate liaison for all queries about compensation, payroll, and worker status updates.

To guarantee adherence to agency rules, I confirmed that all staff training, licenses, and personnel records are comprehensive and up to date.

Performed orientation workshops to familiarize both new and existing staff.

Committed to the organization's operational HR services.

Advised personnel, management of eligibility conditions, and approval processes.

Maintained employee absence logs and assisted with time card reconciliations.
Check out our other guides on what is a resume?, what are the most common resume formats?, digital marketing cover letter tips, digital marketing interview questions, what are the do's and don't of a resume?, how to write a resume objective, what job skills does an employer wants, what skills to put on a resume, how to write a cloud architect cover letter, how to become a cloud architect, software engineer interview questions, how to write a cover letter for software engineer, how to become a software engineer, how to become a devops engineer, how to prepare for machine learning interviews, how to write a cover letter for machine learning engineer, how to become a machine learning engineer, how to become an artificial intelligence engineer, how to become a blockchain engineer, how to write a blockchain engineer cover letter, how to write a devops engineer cover letter, what is asked in data science interview, how to become a digital marketer, how to become a data scientist, how to list accounting skills on a resume, how to describe administrative skills on a resume, how to write artistic skills on a resume.
Create your resume in minutes for FREE.
Use resume templates that are tested and proven to fit the rules employers are looking for.
Create resume now