How to write a cover letter for graphic designer
The objective of a cover letter is to bring attention to your job application and assist you in receiving an interview call. However, in most circumstances, a cover letter is not mandatory for an answer. But it is why it is so beneficial. An inspirational graphic designer cover letter can enable a firm's recruitment team to determine which prospect is best suitable for the role if the organization has a particular applicant image.
Why is it necessary to write a graphic designer cover letter?
As a candidate, you must provide a list of points why the company should select you above the other candidates. Because of its shortness, a resume will not allow you to do so successfully. In your cover letter, you can, however, go into further depth about your professional accomplishments.
Graphic Designer cover letter writing tips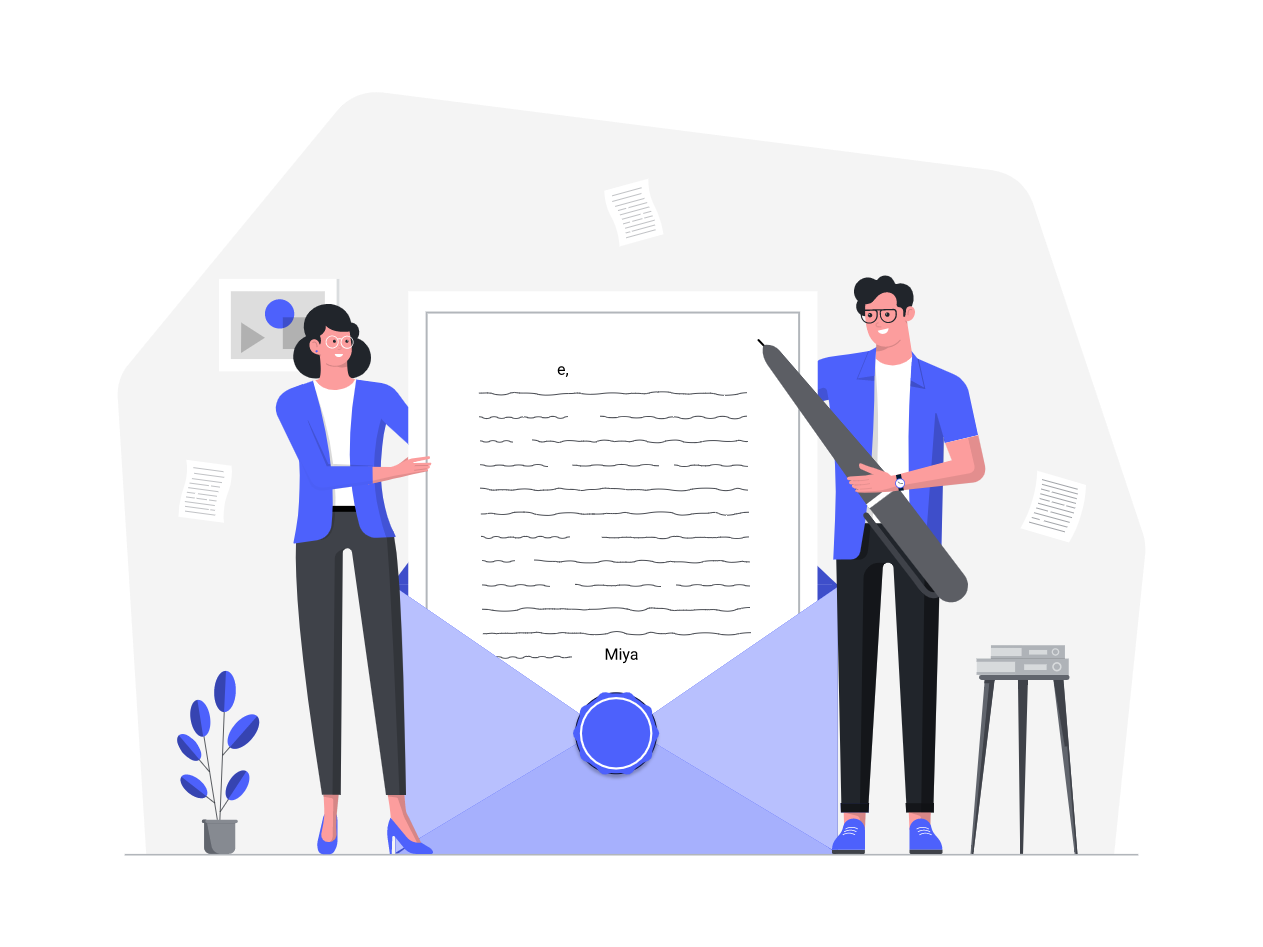 There are some basics you should consider when composing a graphic designer cover letter. To begin, figure out the format and contents that you will put in writing.
Contact Information - Many individuals consider a cover letter to be a supplement to a resume. As a result, many candidates fail to include their contact details in their cover letters. In practice, however, both of these documents are usually reviewed and assessed independently.
Displaying your enthusiasm for an opening job role - The cover letter is a great way to highlight your experience, talents, and professional goals as they pertain to the range of the corporation's position. Consider this to be an indicator to a hiring manager that you have not only answered to all available job vacancies with the same resume but have taken some time to explore the organization.
Optimal design and structure - Your cover letter must be as per the company's requirements but not excessively formal. It is preferable to avoid the use of fancy templates and intricate speech patterns. Consider utilizing professional templates, and you don't have to work on the format and layout of the cover letter. All of these things are taken care of by the software applications like resume and cover letter builders.
List of capabilities and expertise - Emphasize your experience as it applies to the role to verify that your cover letter attracts attention and fits the hiring manager's needs. If you don't have adequate work experience to include on your resume, you may always make up for it by mentioning your other skillsets.
Grammatical Precision - Spelling and grammatical accuracy are essential. Even if your professional experience and knowledge are excellent, an inadequately prepared cover letter can give the appearance of sloppy and careless, reducing your probability of gaining an interview to nothing.
Design Skill sets and Attributes - If you are also proficient in the specific applications, then highlight these in your cover letter. The more credentials you include, the more impressive your cover letter will look.
Personality Qualities - Don't overlook the personal attributes that a hiring manager may demand in a candidate. However, you do not have to write a memoir, but discussing some concrete examples of your distinctive accomplishments in a unique life condition might be beneficial.
Education-related details - Besides your contact details, do not repeat your resume content in your cover letter. If you have provided the colleges' names and details, then include volunteer or professional experience in your CV. The cover letter should match your resume by applying a simple design that does not conflict or repeat it.
Ideal and appropriate size - A cover letter should be 3-5 short paragraphs in length. It is better to create a one-page cover letter, preferably half a page. The letter must be compelling and brief.
A statement of appreciation - Lastly, thank the possible employer for reviewing your application and conclude with a clear message stating your interest in coming for an interview. You may also incorporate a "call to action" at the end of your letter to help it come to an end and make a lasting impression.
To summarize, a cover letter provides a candidate's narrative about their skills and an insight into who they are as individuals. If there are many applicants for a role, a motivation letter might increase your chance of getting an interview call. Pay close attention to language while customizing your cover letter to the graphic design sector.
Other resources on graphic designer, how to become a graphic designer , what skills does a graphic designer need, graphic designer resume sample, how to write a graphic designer resume.
Graphic designer cover letter examples
One way to attract the recruiters' attention is to include a decent cover letter with your resume. A well-written cover letter will demonstrate your passion for the job and the qualification and experience you can provide.
A graphic designer cover letter should not be more than a single page. Keep in mind to utilize precise terminology.
Do spellcheck before submitting your application, as it is necessary. Allow your colleague or friend to read your cover letter to get a sense of how it appears.
As a creative visual artist, you must have a job application that stands out from the crowd. Make the prospective employer notice you by being innovative with your language.
If writing about yourself is not easy for you, consider the viewpoint of somebody you have previously surprised and put it in writing from their perspective.
You may add a list of soft skills to your cover letter;
Communication skills
Attention to detail
Interpersonal skills
Customer service skills
Decision-making
Problem-solving skills
Multitasking
Time management skills
Organizational skills
Here is a list of hard skills for a graphic designer;
Typography
Sketching
Microsoft Visio
Corel Draw
Trimble SketchUp Pro
Computer-aided design (CAD) software (Autodesk AutoCAD, Autodesk AutoCAD Civil 3D)
Adobe Systems (Adobe Photoshop, Adobe Illustrator, Adobe InDesign, and Adobe Creative Cloud)
Web development software
Below are few graphic designer cover letter examples for your reference;
Graphic designer cover letter example
Mark Petterson
913 Confederate Drive, Syracuse, NY 13204
622-10-7869
markpetterson@gmail.com
June 5, 2021
A&A Pixxel Design Agency,
202 Clamento Avenue,
New York, 10018
Dear Mr. Hagen,
I am applying for the position of Graphic designer at A&A Pixxel Design Agency. With my more than eight years of professional experience in creative development, managing advertising projects having enhanced the productivity and profitability of varied enterprises via skilled integration of unique dynamic Graphic Design & marketing techniques.
As a Graphic Design specialist at Retro Indesign Agency, I have demonstrated the capability to undertake creative analysis and create better methods for multi-faceted projects involving web design, digital picture modification, and web development.
I've worked with clients from diverse backgrounds and sectors to create and deploy meaningful and compelling brand-building solutions to help their businesses flourish.
I am skilled at understanding the demands of the customer and then assessing and delivering the best-suited solution. I request you to consider this letter and the attached resumé for my qualifications and experience.
I'm looking forward to meeting with you and discuss in detail how my qualifications and experience can benefit your team.
Thank you for your time and consideration.
Sincerely,
Mark Petterson
Graphic designer cover letter example 2
Mark Petterson
913 Confederate Drive, Syracuse, NY 13204
622-10-7869
markpetterson@gmail.com
June 5, 2021
A&A Pixxel Design Agency,
202 Clamento Avenue,
New York, 10018
Dear Mr. Hagen,
I'm writing to apply for the role of Graphic Designer at A&A Pixxel Design Agency. I recognize you're in the process of launching numerous new product categories, and I feel my capabilities will give you a considerable edge. As a lifelong admirer of your items, I'm excited at the chance to contribute my distinct style and enthusiasm for evening gowns to the firm.
At Retro Indesign Agency, I was in charge of developing new components of the technological product, from designing packages to promotional material. This work gave me valuable perspective into the whole life cycle of a product, allowing me to develop better and compelling designs.
Also, product sales surpassed business forecasts by 20%, and we were awarded a Design Award in 2019. Aside from product design, I've developed my portfolio to add movie and visual effects, which are increasingly becoming essential parts of digital marketing strategies.
I've created a successful series on generating social media videos that demonstrate my creative talents and desire to further my studies. This course has assisted me in staying current with trends in the market and discovering new techniques to create outstanding pictures. I'm excited to meet with you and explore how my expertise can give your team an appearance and boost your sales.
Thank you for your time and consideration.
Sincerely,
Mark Petterson
P.S ---- I'd welcome the chance to present to you how my team increased sales by 20%.
Senior Graphic designer cover letter example
Mark Petterson
913 Confederate Drive, Syracuse, NY 13204
622-10-7869
markpetterson@gmail.com
June 5, 2021
A&A Pixxel Design Agency,
202 Clamento Avenue,
New York, 10018
Dear Mr. Hagen,
I am a creative and talented Senior Graphic & Web Design specialist offering coordination of all product development processes from study to market. I have over ten years of experience with a technically solid foundation and recognizable leadership in web development promotional strategies and graphic arts.
I am an extremely driven individual who has demonstrated the capability to handle a group or work independently when necessary. I've worked on significant intricate websites with both stagnant and dynamic information in several contexts. I am a self-starting designer who pays keen attention to detail and the quality of design.
I have proven expertise working with graphic designers and IT professionals to provide high-quality XHTML, CSS, and JavaScript code in website management tools. I can determine and correct overall website coherence, operation, and the components like navigation features, page setup, and visuals.
Utilized flash and interface aspects for better user experience and enhance total revenue. Additionally, I have design skills that are both unique and versatile. I am now seeking a position as a Senior Graphic Designer within your team.
Some illustrations of significant accomplishments involve;
Improved client engagement by developing a convenient, extremely intuitive company's website depending on user input.
Enhanced the customer's overall company presence by designing user interfaces, navigation tools, and visual content for media platforms.
Also, implemented new efficient concepts for journal or design flyer layouts and print media.
Created greater financial output as a byproduct of optimizing the company's sales assets with today's innovative style.
Proven experience constructing and implementing branding elements for print, web, and advertising campaigns.
Kindly check the attached résumé for a complete description of my talents and experiences, and feel free to contact me if you have further questions regarding my application.
Thank you for your time and consideration.
Sincerely,
Mark Petterson
Job Searching Tips for Graphic designer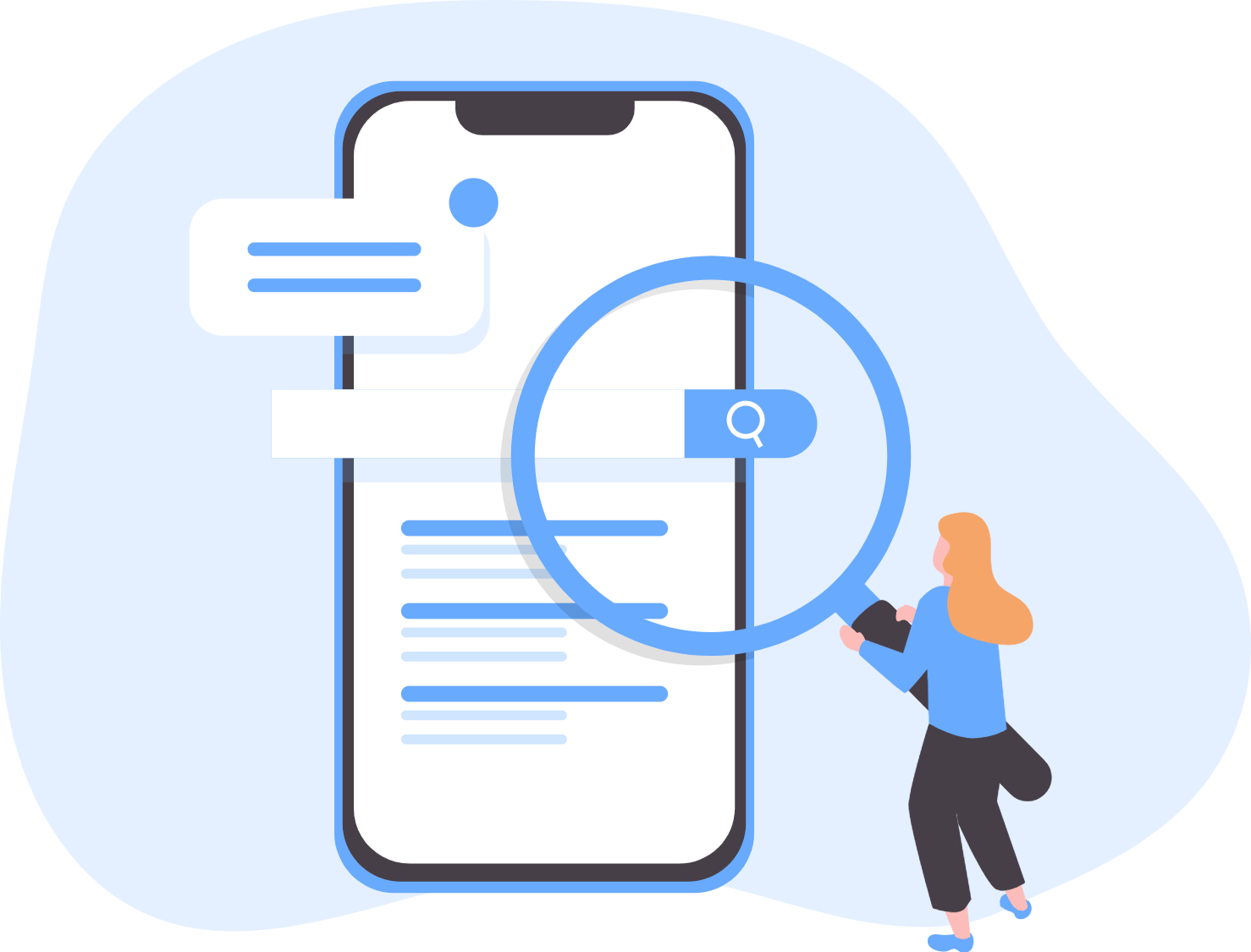 When searching for employment as a Graphic Designer, the correct approach to convince a hiring manager is with an eye-catching cover letter. Let's check out how to get your job application in tip-top form.
Do not go beyond two pages. There is no requirement to surpass two pages of material unless you are a medical professional or professor who may use CVs. Use clear and straightforward language at all times.
Don't use cliched wording. Words like "excellent" and "hardworking" do not offer a distinct impression of you as a specialist. So instead of utilizing these typical terms, choose a more vivid language.
When providing information, utilize bullet points and position the text left. These easy formatting guidelines can help you organize and comprehend your information better.
Make a section called Summary of Skills that introduces your professional experience. It offers an insight into your professional skills.
Describe your job experience in the following way, position title, company name, city/state of work, and job dates.
Key Points
A clean and well-formatted graphic design cover letter can make you stand out from the rest of the crowd.
Begin with your key achievements.
Fill the midsection of your graphic design cover letter with significant successes. Connect them to the business's most urgent needs.
Finally, make an offer. You must have the prospective employer eagerly anticipate the interview. A PS catches the eye in the same way that any artwork does.
Create your resume in minutes for FREE.
Use resume templates that are tested and proven to fit the rules employers are looking for.
Create resume now