How to write a data analyst cover letter
A job as a data analyst is best suited to those who enjoy manipulating and comprehending large amounts of data; therefore, when applying for a data analyst position, making your resume unique signifies more than just having an outstanding resume. Obtaining a position as a data analyst is one of the leading future jobs as per some sources and there is significant growth and opportunity for data analysts throughout several industries. Data analyst jobs are typically well-paid, and competition can be intense at times, so figuring out a way to shine via all that data may rely on a well-written data analyst cover letter.
A well-crafted resume must highlight all of the significant points about your education, expertise, and qualifications, but a cover letter must emphasize what you are capable of and what you have accomplished, and also illustrate your excitement and enthusiasm. For data analyst positions, it is critical to be able to distill your strengths into distinguishing characteristics - to develop a 'description' of why you are the best applicant for the position. It entails writing a cover letter customized to the job you're applying for and the particular job listing.
Submitting a typical cover letter with the curriculum vitae is the easiest manner to have your application rejected, while a tailored, insightful, and extensive cover letter will grab the hiring manager's interest. A cover letter's ultimate strength is an overview of who you are and how you can contribute to the organization if they recruit you. Sending a resume without a cover letter may be regarded as impolite and represents an overlooked chance to establish a stronger impression with your application.
Tips for writing a data analyst cover letter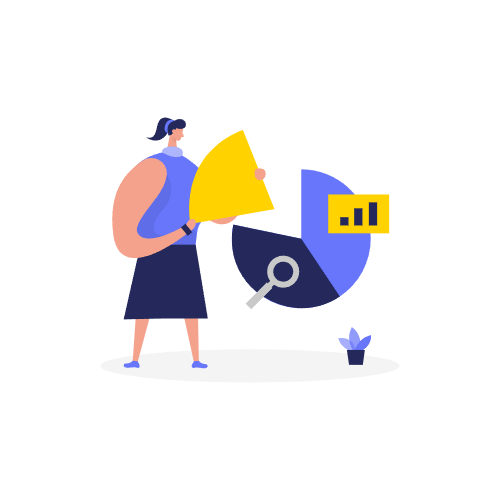 To write an effective cover letter, you must highlight your education, credentials, and expertise concisely. The most appropriate data analyst cover letters are brief and to the point. To render the most of the obtainable space, you must adhere to an arrangement that covers the valuable points.
Structure and headings
If you submit the cover letter via email or postal mail, it must be treated the same as a written document. It implies that you must incorporate all of the contact information in the header and the date. In regards to the style, it's an excellent suggestion to make it graphically suitable to your resume - with the corresponding formatting, for instance - so the hiring manager can make a comparison when reviewing both.
Introductory paragraph
The initial step in writing an effective cover letter is to address it to the appropriate individual. Attempt to figure out who the hiring manager is as an aspect of your research before applying for the position. This information may be found in the job advertisement or on the corporate website. Knowing the hiring manager's name enables you to write the letter to them, making it more unique and exhibiting your dedication and commitment right away. The introductory paragraph of the data analyst cover letter is your opportunity to make an excellent initial impression. You don't have to describe yourself because it is already included in the letter's header section but, indicate the role you are submitting for and where you have seen the job listed. You may also add a line explaining why you are enthusiastic about this role.
Other resources on data analyst, how to write a data analyst resume, data analyst skills for resume and cover letter, data analyst resume sample, how to become a data analyst, data scientist vs data analyst: duties, skills, salary.
Second paragraph
In this section, you can zero in on the job posting's particular criteria. When a job requires specialized expertise or experience, it's where you'll demonstrate how you are distinctively suitable for the job. You can also utilize this segment to convey your corporate understanding, displaying that you have put in the effort to ensure that this is a suitable job for you. If you are qualifying for an internship, you can utilize this area to mention to the hiring manager what you hope to accomplish during your internship. It must not be standard, so if you can correspond to something precise that the employer provides or is focusing on, that is ideal.
Third paragraph
Note, you have outlined all the skills and professional experience on your job application, therefore it is not necessary to restate the same details here. Rather, emphasize particular skills and accomplishments, using examples whenever possible. If you would like to emphasize more of your abilities here, you should describe them by employing a bullet list. Also, add life experience in this section if you're a graduate student with little experience. Mention if you were the captain of the basketball team. Include your involvement in a data science club as well. Even if it is not linked to the job, this sort of experience can make your resume and cover letter more approachable and appropriate.
Fourth paragraph
This section of the data analyst cover letter should include information about your character and people skills that you can apply to the position. Since experience and credentials are vital, you must be capable of working well as a team player, have outstanding interpersonal skills, and be capable of exhibiting the work attitude that is expected of any worker.
Fifth paragraph
The conclusion of the data analyst cover letter is equally essential as the introduction. Try to persuade interaction with an intriguing statement in the fifth paragraph. Explicitly requesting a call or meeting to talk is a wonderful way to do this and would be a call to action. Sign your cover letter officially by writing 'Yours Sincerely' or a suitable synonym.
Data Analyst Cover Letter Example
Dear Employer,
I'm thrilled to apply for the job of Data Analyst at ABC Data Center & Technology. As an individual who has always been interested in relational math and pattern identification, I enjoy delving into large amounts of data and generating informative, data-driven specific recommendations. I'm excited to apply my expertise in big data analysis to develop measurable development techniques for ABC Data Center & Technology.
In my former position at Creek Tech, I provided ongoing market knowledge reports and informal data processing to our sales, advertising, and executive groups. I initiated the application of forecast modeling methods\ to develop highly accurate revenue estimating findings, leading to a 22% advancement in cash flow loops. In addition to numerous compliments from top management for establishing a viable Business Intelligence model, I received an Outstanding performance and excellence award in Data Analytics and Insight Awards.
With over twelve years of experienced Data Analyst knowledge, I am proficient in a diverse range of software and information management systems, from conventional approaches such as Excel and MySQL to brand new SaaS frameworks like Salesforce and Infusionsoft. I have a working understanding of core coding, which has enabled me to build over 100 personalized reporting alternatives within all of these information systems and offer distinctive, advanced findings to executive leadership.
I'm interested in finding out more about the Data Analyst role at your organization. I'm excited about the chance to apply my skills and expertise to recognize relevant data trends and build forecasting analytics to assist ABC Data Center & Technology in meeting its tactical and operational goals.
Thank you for your time and consideration.
Yours Sincerely,
Jackeline M. Kohan
Conclusion
Although being a data analyst requires you to be at ease and secure in the world of digits, obtaining that job requires thorough writing and recognition to ensure that you can 'sell' yourself to the hiring manager. Acknowledge that the prospective employer is also a human, so developing relationships wherever possible is essential. It is difficult to convey your character through a letter, but it is critical to ensure that your insight, credentials, and expertise are presented in the best possible light. And do not be anxious to highlight your strengths, and make use of the original job listing whenever possible. Providing examples of your expertise that meet their needs is the best method of proving that you are the ideal applicant for the position and when combined with other core strengths and soft skills, can be the explanation you advance to the following stage in the hiring process.
Create your resume in minutes for FREE.
Use resume templates that are tested and proven to fit the rules employers are looking for.
Create resume now