Legal assistant skills: Resume and cover letter
Legal assistant employment exists to help attorneys, lawyers, and law firms. Finding out about the duties of a legal assistant might enable you to choose if this is the correct profession for you. A legal worker known as a legal assistant accomplishes activities on behalf of an attorney or lawyers to increase productivity and performance inside the legal firm.
Legal assistants generally have a wide range of abilities and may be certified to do administrative tasks related to legal processes. Here are the list of skills to include in a legal assistant resume and cover letter;
Observational skills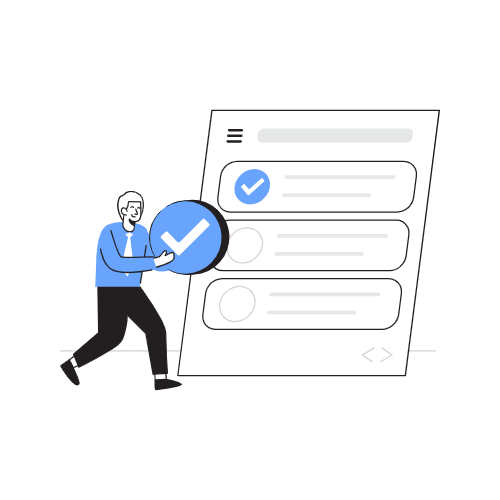 Legal Assistants carry out many tasks for attorneys on their behalf. Therefore, a legal assistant must have the organizational abilities needed to keep track of a lawyer's schedule, deadlines, documents, and correspondence with outside organizations, all while making sure that the lawyers are ready for client appointments, court hearings, and other events. Organizational skills rank first since one of the most crucial tasks of a legal assistant is to confirm that law firms operate as efficiently as possible with few to no errors
Communication skills
In regard to editing legal papers, attorneys rely on their legal assistants to prepare internal and external communication. Because of this, legal assistants need to be proficient writers and communicators. For the legal assistant's role, a high level of language, grammar, vocabulary, and writing abilities are crucial. This component of the job involves a lot of duty since the legal assistant serves as the company's public face or line of interaction with customers and other law firms. They also carry a big portion of the firm's image.
Knowledge of legal terms
Legal assistants need to be well-versed in the most utilized legal terminology. Legal assistants must be knowledgeable about everything from trial pleadings to living wills to subpoenas because the position regularly involves studying, drafting, and interpreting legal papers.
Critical thinking skills
Excellent analytical and critical thinking abilities are vital because legal assistants are expected to undertake research. Legal assistants need to know how to conduct reliable searches, recognize credible sources, and sort via search results to find appropriate data. Legal assistants may occasionally be asked to help attorneys with trial planning and court appearances. Misinformation in these situations could lead to an attorney losing a lawsuit, so the legal assistant must recognize the importance of obtaining reliable data.
Integrity
Legal assistants usually operate with confidential material and private papers, including confidential trial material and specific customer data. It is essential to conduct yourself with dignity and integrity at all times to manage these private papers responsibly. Both the legal assistant's achievement and the performance of the legal staff they are assisting depend on their confidentiality and professional behavior.
Interpersonal skills
Because of the substantial length of time, they invest in interacting by phone and email with attorneys, customers, defense counsel, and others, legal assistants need to have great interpersonal skills. Such interactions can happen in person, on the phone, during video conferences, or via email. A high-level legal assistant must be capable of addressing individuals politely, giving clear instructions, and managing stressful situations. It requires negotiating, speaking up when necessary, using good phone manners, and listening.
Technical skills
Legal assistants handle a range of duties, including giving presentations, setting up and managing video conferences, and storing documents. Microsoft Office and legal technology expertise give legal assistants a boost over their less technologically aware peers.
Multitasking
Every day, legal assistants might collaborate with various persons on many projects. Additionally, most assignments have restricted completion dates. As a result, legal assistants must be capable of establishing priorities, assigning tasks, and monitoring different processes while remaining composure under pressure.
Adaptability
There are occasions when plans don't work out. And generally, it falls to legal assistants to think of fast fixes. Legal assistants develop innovative methods to get around obstacles, such as managing double-booked appointments or finding a difficult-to-find expert witness.
Critical thinking
Solid analytical abilities are required for legal assistants because they are accountable for carrying out research. They should be able to conduct effective information searches, recognize factual information, and differentiate between pertinent details. They must know when to move in and when to leave things alone, particularly while dealing with a case or with an advocate. A skilled legal assistant's analytical thinking abilities can be a tremendous asset.
Teamwork
To complete the task, legal assistants rely on a large number of persons, who in turn rely on them. Depending on the extent of the office, this is still true. They should see themselves as valuable members of a broader group rather than as an individual working alone if they are to be effective.
What aspects might be taken into account when looking for legal assistant positions
It could be helpful to take into account the various tasks that legal assistants might conduct in various kinds of organizations when assessing a legal assistant job. For instance, In a big corporation legal assistants might have numerous specialized jobs and several prospects for advancement, but in a small company, they may undertake a range of responsibilities but have fewer chances for advancement. Legal assistants can generally discover organizations that suit their skills, like immigration or criminal law if they have competence or participation in that subject.
Legal Assistant Resume Skills
Attention to detail

‌Microsoft Word

‌Microsoft Excel

‌Microsoft Outlook

‌Google Suite

‌Adaptability

‌Problem-solving

‌Time management

‌Work ethic

‌Creativity

‌Teamwork

‌Phone etiquette

‌Formality

‌Digital file organization

‌Report preparation

‌Records management

‌Data entry

‌Bookkeeping

‌Interpersonal skills

‌Customer service

‌Prioritization

‌Invoicing

‌Calendaring

‌Transcription

‌Resilience

‌Research

‌Social media

‌Paralegal skills
Create your resume in minutes for FREE.
Use resume templates that are tested and proven to fit the rules employers are looking for.
Create resume now