How to become a Paramedic
A paramedic operates separately as a general physician in various clinical environments, typically in trauma or emergency care. They can also specialize in medical care, training, management, or research.
A paramedic is best known for operating within Emergency Services and ensure urgent support concerning emergency calls. The paramedics are also now functioning in other fields of health care.
To qualify as a paramedic, you have to get a license from the Health and Care Professions Council (HCPC). To enroll with the HCPC, you first have to finish an accredited certification in paramedics science.
Job Market Outlook for Paramedic
In 2016, Paramedics received a total annual wage of $32,670, as per the Bureau of Labor Statistics. On the downside, paramedics obtained a 25 percent pay of $25,850, which indicates that 75% made more than that figure. The 75% salary is $42,710, which suggests that 25 percent have a higher wage.
The BLS estimated that jobs for paramedics rise by around 33% between 2010 - 2020. That is more than double the projected rate of growth for the American economy. It could contribute to approximately 75,000 job vacancies by 2020.
As per the BLS, the job demand for paramedics will rise by 6% from 2019 - 2029, higher than the rate for all professions.
Difference between a Paramedic and EMTs
Paramedic
Paramedics offer comprehensive medical services to field patients, such as managing medications, introducing IVs, reviving patients, and the availability of respiratory treatment with tubing and ventilation systems.
Regarding operating with companies who recruit EMTs, paramedics can serve in air ambulances and other specialized emergency responders.
Paramedics must undergo between 1,200 - 1,800 hours of preparation to apply for licensing.
Paramedics have to complete NREMT and the National Registry of Paramedic cognitive test.
Any paramedical preparation courses provide a two-year program.
EMT
EMTs offer critical medical services to field patients, like preventing external bleeding and performing CPR.
Most EMTs work with ambulances, facilities, fire and police services.
EMTs should undergo 120 - 150 hours of preparation to gain the credential.
EMTs have to pass the National Registry of Emergency Medical Technicians test.
Any of the EMT training courses do not provide a certificate.
If you want to know more about Emergency medical technicians, we have created a guide on How to become an EMT. The resource focuses on qualifications, skills, and training requirements for the role.
Before we move on, you will need a resume to apply for a paramedic job position. That's why to make it simple for you, we have created a other resources on How to write a paramedic resume, paramedic resume sample, what are the skills to include on a paramedic resume.
Paramedic Education and Training Requirements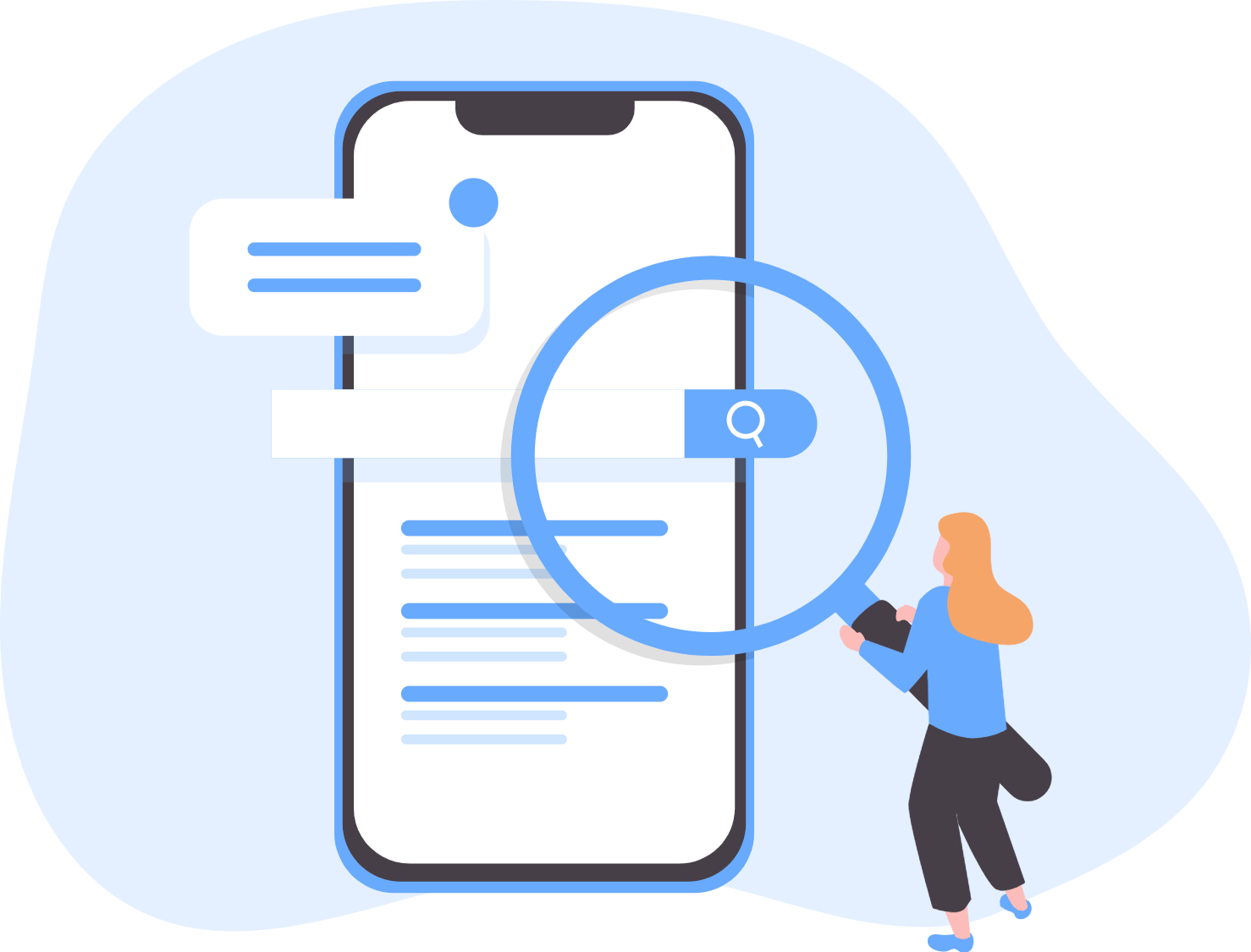 There are various paths to learn and graduate as a paramedic.
Take a full-time certification course in paramedics. Then, submit your application to an ambulance company for a position as a licensed paramedic.
Ask for a job as a graduate paramedic with emergency services and research while you are training.
Register for a regular qualification of a paramedic with emergency service.
It involves around two-four years to become a paramedic. The program provides a combination of academic and practical training, like internships in emergency services and other healthcare environments. Every university or emergency service has its entrance criteria, so it's essential to analyze what you'll require. Paramedics must undergo advanced training that could include an associate degree in emergency training.
Ambitious paramedics would first complete a two-year associate degree in emergency care. These courses train learners to manage medicines, implant IVs and revive patients.
Take a national or state test to get the license.
EMTs and paramedics require state certificates to operate. Few regions demand a state-specific qualification test. Though, the majority of states approve the NREMT test. To take part in the exam, applicants have to finish a state-approved training program within the last two years.
The NREMT test consists of a subjective and psychomotor check. Applicants have six opportunities to complete the cognitive test and can re-apply 15 days after getting the grades. The state emergency department office performs the psychomotor evaluation or an accredited monitoring center. Paramedics have to take the NRP Test.
Undertake the two-year graduation program
Local colleges, educational institutions provide an associate degree program in emergency care preparation. Associate courses usually include medicine, essential life-support procedures, and anatomy. Although, several states demand that paramedics have to obtain a degree, which an EMT doesn't have to achieve.
Along with a resume you will need a cover letter for your job application, so check this post on Paramedic cover letter.
What kind of paramedical training is appropriate?
A paramedic qualification is an initial step to pursue this career. If you want to improve your expertise and skills, paramedics can obtain an associate or bachelor's certificate.
Paramedics should have more qualifications than EMTs and more accountability, and a wider area of expertise. Many paramedics start their career paths as EMTs and eventually receive the requisite qualifications and skills to become paramedics.
Every state regulates emergency services differently, and the rules vary from one province to another. The Bureau of Labor Statistics states that all paramedics must undergo professional training. Paramedical development programs typically include a high school education and a cardiopulmonary recovery qualification.
Paramedics have to pass EMT basic and EMT intermediate training, so they can begin practicing as paramedics. Paramedics must complete a background investigation in several regions and be certified in all areas.
Paramedic training covers subjects like patient identification, the treatment of trauma and heart emergencies, and the equipment application. Students also study how to introduce airways and manage intravenous fluids and medicines. Excessive depth of experience for paramedics includes instruction in sewing wounds and intravenous medications.
Paramedics courses have different qualifying conditions and specifications. In most contexts, you have to be at least 18 years old when entering the EMT course, and it is a core requirement for paramedical schooling. Several programs allow at least six months of practical experience as an EMT before starting the paramedic course.
Coursework does have other educational or medical specifications, like evidence of the latest physical or vaccinations. You will also require college-level classes in topics including anatomy and physiology, English, or mathematics.
Paramedics seeking to progress in their occupation can choose to take part in a four-year bachelor's degree. Bachelor's course enables to get jobs as health care assistants, paramedical training operators, or clinical managers. Most students view this qualification as a stepping stone to pursue their studies, to participate in physician assistant courses or medical college. Students may consider learning a range of useful skills during their program, along with;
Taking on a management role in the sector means conducting managerial duties. Students practice different administrative tasks, like budgeting, recruiting, performance appraisal, and strategic management.
Advanced Clinical Knowledge
Students draw on the experience of health services, develop an increased comprehension of how to function successfully in an emergency via the planning and execution of patient care techniques.
Managerial roles entail that the students should manage the duties of paramedics while maneuvering through stressful scenarios.
Advanced Paramedic Training
Professionally experienced emergency service personnel help many lives every year in the US. All the emergency crews have at least one valid EMT certification that needs extensive classes and 100 hours of hands-on experience.
Some still hold an advanced EMT qualification, which requires an additional 1,000 hours of technical emergency medical instruction. A large percentage opt to undergo 300 - 400 extra hours of specialized preparation to become paramedics.
The basic-EMT training focuses on the patient's status, understanding the process to follow for the accident and cardiac situations, and removing the obstruction of the respiratory tract.
Intermediate-EMT training includes a little more profound emergency clinical training that entails a maximum of 1,000 hours of the first-hand experience. Subjects in the intermediate qualification program contain procedures for accessing airways and intravenous fluids, extra training in medical vehicles, and when and how to employ various medicines.
Specialized paramedical care provides additional training in a range of medical emergency circumstances, like monitoring of cardiac arrest, hemorrhaging, soft tissue damage, and burns. They also diagnose mild spine trauma, fractures, allergy, and contagious diseases.
In terms of mental conditions, paramedics will have to get training to respond positively to respiratory crises, pregnancy, gynecological and pediatric situations. They will have to patch a cut or clear an airway and are eligible to prescribe intravenous medicine. Paramedical preparation shall take an average of 300-400 hours along with the 1,000 times necessary for EMT intermediate level.
Salary outlook
The Bureau of Labor Statistics estimates that EMTs and paramedics received a total wage of $30,710 in 2011. The top 10 percent had a salary of around $53,050 a year, while the bottom 10 percent's salary was $19,880 a year. Generally, paramedics have higher pay than EMTs. Job opportunities for EMTs and paramedics are excellent due to the aging of the middle-aged generation, with a 33% increase in job opportunities from 2010 through 2020.
Paramedic FAQ
Q1. Is Ambulance Driver an EMT?
Answer: The emergency medical service driver is the person behind the ambulance wheel. Ambulance drivers are delivering wounded, sick or recovering patients. They manage the hygiene of the ambulance, storing materials, and checking that machinery is working smoothly.
Q2. What to call a person who drives an ambulance?
Answer: The ambulance driver to operate emergency services to the incident as swiftly as possible. They can also support EMTs who manage in their ambulance to move patients from and to their stretchers.
Q3. How do you become an Ambulance Driver?
Answer: To be a licensed ambulance driver in the United Kingdom, you have to take the requisite driving test to drive a vehicle of more than 3500kg, along with the academic credentials that a paramedic needs. The ambulance driver certification program will require at least 5 GCSEs at or above grade C or above that involve mathematics, English & Science. Corresponding certification for a high quality of material in health and science.
To be a licensed ambulance driver in the United Kingdom, you have to take the requisite driving test to drive a vehicle of more than 3500kg, along with the academic credentials that a paramedic needs.
There are two primary approaches to be a paramedic and an ambulance driver.
Option 1:
Generally, the first option appears to be a bit more intensive with added courses and longer hours but, the possibility of becoming an ambulance driver and paramedic is much higher in the future.
You must enroll and finish a full-time certification in paramedics. Generally, you can complete this program at the university. Upon completion, you can qualify for a role with the ambulance service as a paramedic.
If you're not the educational type and prefer to know more at work, you can submit for emergency service as a student role and gain knowledge while working.
To operate an ambulance, you will officially hold a driving license division on your license that requires you to drive a car of more than 3500kg and not more than 7500kg.
You would have to undertake a C1 training program specializing in emergency driver's education to receive this license. The classes mainly discuss the handling, security, and driving skills of a larger vehicle and do not teach emergency driving strategies.
You would have to undertake a paramedical science certification to become a professional paramedic.
If you decide to obtain a certificate, qualification, or degree, you would have to accomplish two-three A-levels that contain science.
You will require to pass five GCSEs with test scores A to C, both for mathematics and science.
Besides this, there are many ways to acquire the necessary credentials, including:
BTEC, HND, or HNC, including a scientific subject
An acceptable NVQ
Applying for classes based on science or wellness
While getting these credentials establishes you in a strong position to become a paramedic, this is not necessarily assured. You can do things to boost your application like the following;
Acquire any paid or unpaid training in healthcare
Ask to complete any free technical training with the ambulance service.
Option 2:
The main point to consider is that each emergency service is distinct and has its own recruiting and entrance criteria.
Along with an ambulance driver training program, most of the student vacancies will demand the minimum;
5 Grade C GCSE or higher that covers mathematics, English & Science.
Corresponding certification with a high standard of health and science information.
If you focus on a student role, then this area is highly dynamic since all the candidates would be well trained. There are few extra steps that you can take to make sure you have the best shot.
Maintaining a high standard of physical health.
Establish two years of driving experience and hold a valid license
Pass a C1 training program to permit you to operate an ambulance.
Q4. How do I become a paramedic in Australia?
Answer: To become a paramedic in Australia, you have to pursue a bachelor's degree in paramedic science at an approved institution. Upon finishing your education, you must enroll with the Paramedic Board of Australia through the Australian Health Professional Health Regulation Agency (AHPRA) to be a certified paramedic. A complete driver's license is also mandatory.
Accomplish and obtain a full driver's license.
Provide credentials like a B.Sc or a Bachelor of Paramedical Sciences.
Qualify with the Australian Paramedical Board with the AHPRA.
Reauthorize the registration of AHPRA every year, with verification of compulsory Continuing Professional Growth.
Paramedic Courses in Australia
Bachelor of Paramedic Science - CQUniversity - Online / on-Campus
Bachelor of Paramedic Science - Queensland University of Technology - On-campus
Bachelor of Paramedic Science - University of the Sunshine Coast - On-campus
Bachelor of Paramedic Science - Flinders University - On-campus
Q5.What Paramedic Skills employers are looking for in a paramedic position?
Answer:
Hard Skills
Rescue

Ambulance studies

Immunisations

Emergency services

Mine site experience

Ambulance services

Advanced life support certificate
Soft Skills
Exceptional skills like teamwork, problem-solving and critical thinking. The willingness to act independently and under stress while keeping the patient's interests and experience at the center of every decision-making process is vital. Employers also strive at qualities along with competence, reliability, and empathy.
Q6. Are paramedics like doctors?
Answer: A paramedic is a health professional who has the responsibility to respond to 911 requests for medical assistance outside the hospital. While they are extremely qualified, they are not doctors. Paramedics are health technicians who are qualified. They have quite a lot of experience, but they do not have a degree in medicine.
Q7. What other professionals do paramedics work with?
Answer: Paramedics also collaborate with other medical departments like GPs, Nurses, Mental Health Support Services and Pharmacists, to treat patients in the region or near their home.
Q8. How should I prepare for a paramedic education provider/ university interview?
Answer:
Step 1: Preparation
Your initial step is, to begin with, some research. What kind of interview do you have?
Face-to-face interview with the interviewer once the institution determines that you are fulfilling all the program requirements. They're often considered official, with a touch of informality.

A panel of two or three people often, from various areas of the institution, maybe the training provider will test you as well.

Most universities interview many applicants together in a group. Questions are posed in turn or debating on some subjects. Generally, there is more than one evaluator.

The testing centers include lectures, written exams and group activities, role-playing, and on-the-job exercises. They are used to evaluate the candidate's success in many circumstances and last a whole day. You're going to appear with a couple of other applicants.
Preparations to do before the interview
Studying and preparation are essential for interviews. When training for a paramedic university interview, you can try the following suggestions;

Predict future questions and have responses suitably.

Check your credentials, notify them that you will be interviewing and that they can receive a phone call.

Review the paramedic role and recognize the skills, the experience that the university is seeking.

Study the university and partner emergency service association, websites, social media accounts, and core resources, like student reviews, financial results, and corporate social responsibility policies, to indicate that you are ready to express your thoughts and ideas. After getting all the information write the list of questions, you want to ask the interviewer.

Study the press, developments, competitors, background, and prospects of the paramedics, national health care, and ambulance services setting.

Check your UCAS submission form to see what you wrote when you submitted it.

Select your dress the night before, have a lot of sleep to be ready for the interview.
Things to take with you for a university interview
Your interview invite will specify everything you will require, but you can usually take these things with you;
Have your mobile phone

Take the institution guidelines, like where you can park and where to meet the interviewer.

You will need to keep a map, university postcode to check Google Maps on your phone.

Photo ID passport or driving license

UCAS statement

Information of the person you would ask for once you reach the university.

You may also have your exam grades, illustrations of your work, and other evidence of your previous achievements. They may not request for them, but it's nice to demonstrate that you're well prepared for this chance.
Numerical Skill Assessments
The interviewer will evaluate you to measure your competence in literacy and math. The numeracy assessment is to verify your potential to manage the figures assigned to amount, weight, and length. Computations about math concepts like add, subtract, divide, multiply, decimals, averages, rounding, description of equations, and statistics. They will also check whether you can apply the math formulas.
Tips for making a great impression for a paramedic university interview
Respond to questions clearly and precisely. If they start asking sequel questions, your initial answer might not have been complete enough.

Ask vital inspiring questions at the right time since this will demonstrate that you are sincerely involved in the task and paying attention to the interviewer.

No need to talk about your issues

Be polite to any workers you reach before the interview.

Present appropriate body language, talk honestly, smile often, and maintain eye contact.

Don't say anything derogatory about any former university recruiting process.

Showcase the best qualities, accomplishments, and successes, based on the qualifications you have defined as relevant to the paramedic profession, and prove them with realistic instances.

Wear formal attire with proper shoes.
Conclusion
Whenever pursuing a university degree or a career as a paramedic, take some time to study and understand the requirements, skills, and job market scenario to have viable prospects in view. All the information can help you to know the profession better and accordingly take steps to advance your educational or training requirements for a paramedic occupation.
Create your resume in minutes for FREE.
Use resume templates that are tested and proven to fit the rules employers are looking for.
Create resume now