How to write a cover letter for a data scientist
A data scientist cover letter identifies your schooling, expertise gathering and understanding lots of data, and capacity to generate meaningful objectives from data. It draws the viewer's attention to the most attractive elements of your CV and should correspond to the abilities specified in the job listing.
When seeking a Data Scientist profession, data science cover letters describe a job candidate's abilities and credentials. The cover letter adds meaning to your resume and helps employers understand what you can offer their business.
A step-by-step guide to data science cover letter writing
As you start writing a data scientist cover letter, examine the following steps;
Begin with a powerful introduction that captures the viewer's attention.
Emphasize your most relevant qualifications as they pertain to the job.
Demonstrate your efforts and successes.
Illustrate your interest in the firm and express why you want this position.
Appropriately conclude the letter and invite the Recruiter to approach you.
When drafting a data science cover letter, there are numerous best practices to consider;
Provide both technical and interpersonal talents on your resume. Discuss your successes and job experience that reflect your technical expertise and critical analysis, problem-solving, and other communication skills. If you don't have relevant work experience, describe other data science activities and talents acquired.
Keep it brief and to the point. Cover letters must be little more than a single page long, or approximately 250-400 words. Provide only details specific to the position you want.
Optimize your cover letter. Examine the company's website, yearly statement, and social media platforms. It will provide you with a better understanding of their aims or requirements. In your cover letter, describe how you can assist them in achieving their objectives. Acknowledging facts about their firm, like existing initiatives they are focusing on, indicates that you are engaged and involved in the organization.
Evaluate your achievements. Provide statistics and definitive proof of your Data Scientist's performance. Hiring managers can see the contribution you can provide if you verify your successes with actual outcomes.
Spell-check and edit. Examine your work for spelling, grammatical, and typographical mistakes. Data Scientists must have exceptional interpersonal skills, and the cover letter is a crucial first step in exhibiting these abilities.
We have compiled a comprehensive resource on how to become a data scientist.
What is the objective of the Data scientist cover letter?
A data science cover letter focuses on your skills, academics, and expertise in gathering, analyzing, and utilizing data. Cover letters draw attention to the most attractive and relevant aspects of your CV.
The cover letter also explains your background as a Data Scientist and the unique skills you may bring to a firm. If you are fresh to data science or have just changed sectors, the cover letter is a significant chance to describe your background and highlight your transferrable abilities.
If you are preparing for a data scientist job interview, then here is a post on common data scientist interview questions, and other resource on what skills are essential to be a data scientist, what careers will be in demand.
How to format a Data Scientist cover letter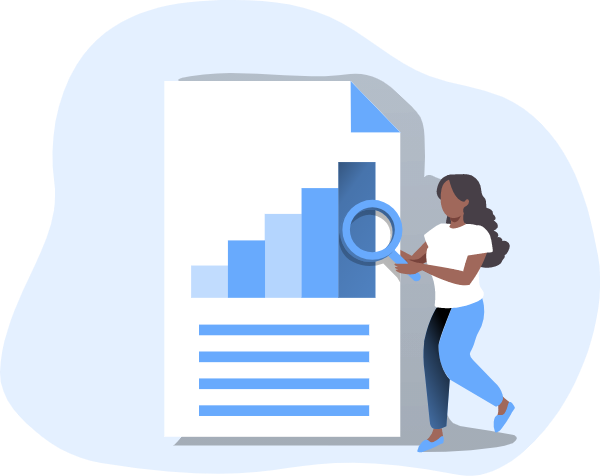 You may use the following framework to write a well-structured data science cover letter;
Heading, contact details
Date
The employer's name and title, and the organization name and address
Greeting
Introduction
Display your qualifications and skills
Describe your recent work or projects
State why you want to apply to this position and what you can contribute.
Motivate the manager to reach you.
Closing
If you don't know how to start your data scientist resume, then here is a data scientist resume sample. Here is another resourcedata scientist vs data analyst: duties, skills, salary
What things to include in Data Science Cover Letter?
Ensure sure to highlight your most valuable experience and abilities in your data scientist cover letter. Also, relate your successes to the job criteria. Your cover letter must not be a rehash of your CV, but it should illustrate the most crucial aspects and provide context for your talents. Although you must tailor your cover letter to the job position and organization you want to join, several factors should be present in cover letters.
The header covers the core details, like your name and contact details. Provide a website URL or GitHub.
Incorporate a personalized salutation. Consider employing general phrases like "To Whom It May Concern." To make a highly effective greeting, search for the employer's name.
Introduction. Begin with a powerful opening that focuses on your valuable qualities and why you are the ideal candidate for the job. For the employer to keep reading, you must first capture their interest.
Qualifications and skills. Provide details about your schooling or academics and your soft and hard skills. Emphasize talents that are relevant to the job specification.
Data science experience. Outline your present or former employment' duties and roles. Express any suitable data science activities on which you have performed. Evaluate your performances whenever feasible to demonstrate the value of your job as a Data Scientist to your company.
Factors for applying. Elaborate why working as a Data Scientist for that specific firm interests you. Highlight how you can offer value and why you will be a valuable member of their business.
Closing. Add a call to action. Be polite in your concluding remarks and express gratitude to the manager for their time.
If you are not sure what to write and how to format a data scientist resume, then check out this guide on how to write a data scientist resume.
Data Scientist cover letter example 1
Dear Employer,
I have worked for the last few years in big data and machine learning. As a Data Scientist, I'm thrilled to apply my experience to ABC Corporation.
I have employed data visualization and created procedures to evaluate various data sets. At the moment, I am a Data Science Intern at Data Growth Technologies. With a 98 percent success record, I support our customers in forecasting revenue. Cooperate and work cross-functionally with our different institutions. I have excellent interpersonal skills and capabilities in teaching technical issues to non-technical audiences.
With my experience processing big data sets and displaying data, I can assist your firm in reaching its objective of growing into growing sectors. I've been studying ABC firm's activity for a long term, and I'm impressed by the number of projects you perform across fields.
Thank you so much for your attention and time. Please do not hesitate to reach me via phone or email. I look forward to hearing from you.
Sincerely,
Olive Johnson
Data Scientist cover letter example 2
Dear Employer,
I am writing to convey my enthusiasm for the Data Scientist post at your firm. I have been a Data Scientist since 2018 and am familiar with the fundamental paradigms and techniques of the profession. And what it requires to complete all given responsibilities efficiently.
After almost three years of functioning in the data analysis sector, I have obtained a thorough understanding, skills, and relevant experiences in various facets of this profession. Capable of building and executing professional data predicting systems, providing precise reports, and completing numerous data management activities, in addition to gathering and analyzing massive datasets. Also, the prior positions assisted me in developing and improving my attention to detail and correctness and allowing me to experience and know what it's like to work in a target-driven and fast-paced corporate atmosphere.
I can provide your company with exceptional analytical capabilities, ability to work, and time management talents. They are not only essential for the work, but they also reflect a data-managed attitude I have. I recognize that the applicant's training is an integral component of the role, so it gives me great delight to inform you that I am a Math and Statistics student with a Specialized Credential in Data Analysis.
I think that my high commitment and performance-oriented perspective can add value to Atlas Statistics, Inc. In the attached résumé, you can get details about my professional background and personality.
Sincerely,
Olive Johnson
Data Scientist cover letter example 3
Dear Employer,
I'm writing to convey my enthusiasm for being considered for the post of Data Scientist. I have a master's degree in Data Science and twelve years of expertise as a Data Scientist, and I feel I can be a valuable contributor to your enterprise.
My job involves creating models and utilizing machine learning to collect, interpret information, and presenting statistics to decision-makers via data visualization. Combining this expertise with my interest in data, I will be a suitable candidate for Arc Analytopedia Pvt Ltd. My most valuable credentials and successes are listed below.
Designed python methodologies to scan data gathering outcomes.
I applied a data mining method to manage relevant information databases.
To improve precision and effectiveness, formed an automatic anomaly sensor.
Data visualization graphs and charts customized for network stakeholders.
Protocol executed for ensuring data validity.
My writing and interpersonal abilities set me apart from other applicants with comparable credentials. I enjoy conversing about data and articulating its significance to non-technical individuals.
Thank you for your time and consideration.
Sincerely,
Olive Johnson
Data Scientist cover letter example 4
Dear Employer,
I am applying for the Data Scientist post at DataArmour Tech, a famous and well-known company in cutting-edge technology. Because of my significant training and academic experience, I am competent in my potential to function as a Data Scientist at DataArmour Technologies.
My duties at Rubicon Analytics involved choosing variables, optimizing classifiers, mining information, increasing the corporation's data by adding third-party channels, refining data collecting methodologies, obtaining data, and performing ad-hoc studies.
As a Data Scientist, I have exceptional interpersonal skills, a grasp of algorithms, proficiency with the MatLab toolset, SQL expertise, and qualifications in applied statistics. Throughout my eight-year career at Rubicon Analytics, I used these abilities regularly and succeeded at my job.
My skills as a Data Scientist are based on a solid mathematical background. I started my career at Stanford University with a BSc. in computer science.
After that, I earned a master's degree in data science. This broad and in-depth knowledge has contributed significantly to my career as a Data Scientist. My personality has also contributed a significant part to my capability to thrive in this job. I am a highly analytical, data-driven, and calculated person.
I'm interested in learning more about DataArmour Tech and the Data Scientist job. I believe my experience and knowledge will promote my performance in this position.
Thank you for your time and consideration.
Sincerely,
Olive Johnson
FAQs Data Scientist
Q1. What is a data scientist cover letter?
A data scientist cover letter's objective is to define yourself, reveal why you are applying for the role, and indicate the most persuasive aspects of your resume.
Q2. How to write a cover letter for a data scientist?
Determine the employer's name.

Describe in a few words why you're applying for this specific position and why you're the ideal candidate for the job.

Provide a paragraph describing your credentials and experience.

Share about your present or prior position as a data scientist in the second paragraph.

In a third paragraph, explain why you wish to work for the firm in few words.

Then, bring the viewer's attention to your résumé and offer them to review it.
Q3. How long should I create a data scientist cover letter?
A cover letter for a data scientist must not be more than a single-page document.
Q4. How do you initiate a cover letter for a data scientist?
Begin your data scientist cover letter by explaining why you're emailing and what position you want. Then, in one line, describe why you are a suitable match for the role by acknowledging your most valuable qualities.
Q5. To whom should a data scientist cover letter be addressed?
It is necessary to search the employer's name or whoever placed the data scientist job advertisement and send your application to them using an accurate title like Ms. or Mr.
Q6. What qualifications should I include in my data scientist cover letter?
Check the skills criteria outlined in the job posting for a data scientist role. You should align your abilities to those specified in the post. Most of these could involve 7+ years of professional experience, graduate programs in machine learning, multivariate calculus, and knowledge utilizing data visualization tools, among other things.
KeyPoints
Outline why you're a suitable candidate for this specific position in a few lines. Mention why you're interested in this position and the organization and how the employment fits with your career objectives.
Link your previous successes to the specifications mentioned in the job post in one or two paragraphs. Display your most valuable experience, qualifications, and talents. Determine your progress with data and figures wherever applicable. Don't reiterate your resume's bullet points.
Finally, express gratitude to the employer for their time and attention. You should also summarize your credentials for the position and indicate interest in moving on to the next step of the recruiting process.
Create your resume in minutes for FREE.
Use resume templates that are tested and proven to fit the rules employers are looking for.
Create resume now