How to become a data scientist
Data science is becoming one of the most talked-about disciplines, and data scientists are in high demand. With purpose, data scientists are working on everything from self-driving vehicles to automatically categorizing pictures. Considering all the promising technologies, it's no surprise that data science is a highly desirable occupation.
Data science and data science disciplines are currently among the rapid-growing and most lucrative job choices. When considering what it requires to be a data scientist, it is not easy to understand the sorts of sophisticated analytical issues that data scientists face daily. A data scientist's job is to clean and analyze large volumes of big data to find new possibilities or solving challenges.
Businesses hire data scientists for many factors, including gaining a better knowledge of customer issues, identifying product or customer experience inadequacies, and assessing possible growth prospective. Data scientists use data visualization tools to assist them sketch, articulate, and explain findings or patterns that they discover in their daily work.
There are several pathways to this job, so individuals considering what to pursue to become a data scientist have several alternatives. Data scientists have historically come from technical knowledge in coding and analytics. While math is necessary to be a data scientist, the best part is that numbers are essential above everything else in most data science positions.
What is a data scientist?
Data science is a complicated and often perplexing area that requires hundreds of distinct talents, making it tough to define a career.
A data scientist has the job of collecting and analyzing data to attain results. They accomplish this through several methods.
They may offer the content in graphic style, allowing the viewers to search for visible trends that they may miss if the data scientists give the details in numerical values on a worksheet. They frequently develop very sophisticated algorithms intended to identify correlations and transform data from a mix of numbers and statistics into something that might be helpful for organizations.
Let's take a glimpse at a standard example of a data scientist in motion.
Whenever a Netflix customer logs in, they witness a concrete picture of data management in play. The streaming platform includes software that will provide recommendations based on your tastes. An algorithm recommends shows to you based on data from your previous browsing habits.
Statistics vs. Data Science
Statistics is not the same as data science. However, these two fields integrate comparable abilities and have shared objectives such as using a vast quantity of data to make inferences they are distinct in one crucial respect. Data science, a newer discipline, is largely reliant on data processing and technologies.
It retrieves data from big datasets, manipulates data with code, and digitally displays figures. Statistics, on the contrary, is essentially focused on hypothesis testing and typically uses existing ideas. It is a more conventional subject that has developed little in the past 100 years or so, whereas data science has virtually developed with the emerging of computers.
If you want to know about the data science interview questions, then check out our post on what is asked in data science interview questions from leading companies like Microsoft, Amazon, Google Facebook.
What are the attributes of a data scientist?
What are the most significant features of a data scientist? How to identify whether you have the core materials for a successful profession in data science? Many distinct qualities relate to data science, and you most certainly possess one or more of those abilities. First and foremost, you must be naturally keen with a strong desire to learn new things.
There are several topics to investigate and data points to examine that a data scientist should have an innate interest that propels their desire to find insights. You must also be able to organize yourself well. Because there are millions of prospective data points, it is critical to keep each one neatly hidden in its tiny nook and arrange the information in a meaningful manner.
You'll probably discover that this professional path can be challenging at times, so a healthy dose of persistence is a good thing. When things become rough, and it appears that there is no solution, a competent data scientist will keep rearranging, reevaluating, and studying the data in the prospect that a new viewpoint may result in a breakthrough.
Other characteristics, such as inspiration, a remarkable capability to concentrate, and an intense commitment, will assist you in becoming a data scientist.
Check out our guide on how to write a cover letter for a data scientist, what skills are essential to be a data scientist, what careers will be in demand, data scientist vs data analyst: duties, skills, salary.
Steps to become a data scientist
There are five broad stages to consider to be a data scientist;
Strengthen your numerical and coding fundamentals
Master SQL
Research machine learning
Gain some relevant job experience as a data analyst
Refine your abilities and expertise with an online program or boot camp
Though many data scientists have a background in mathematics metrics and computer science, it is feasible to work as a data scientist without a college education. Here are five straightforward approaches to becoming a data scientist;
Strengthen your math and programming fundamentals. It's critical to understand how math-intensive the data scientist job path involves. Data science necessitates a solid grasp of numbers as well as a broad familiarity with common computer languages.
SQL is a language that you should learn to master. SQL is a domain-relevant language that is applied to retrieve information from databases. SQL is not as complicated as other coding languages, yet it is essential for anyone who works only with massive databases and analyses.
Research machine learning. Because data science is the foundation of machine learning, data scientists must show and maintain their understanding of machine learning techniques, AI frameworks, and statistics.
Learn how to be a data analyst by gaining some experience. Understanding the fundamentals of spotting patterns in data is critical to being a competent data scientist. Consider that many data scientists start their professions as data analysts and then pursue their studies in programming.
Take an online program or bootcamp. Since many data scientists are self-assured in their talents, others require support and coaching with cutting-edge technologies and applications. Take online data science training is a common approach among today's data scientists who want to strengthen their mathematics and programming fundamentals.
If you don't know how to start your data scientist resume, then here is a data scientist resume sample.
Is it Possible to work as a Data Scientist without a degree?
There are several pathways to a profession in data science. Although, a bachelor's degree can help you in getting to top companies along with practical training. As 73 percent of experts in the field have a college education and 38 percent have a Ph.D. The data science program will teach you how to handle and analyze large amounts of data and cover technical topics such as statistics, machines, analytical methodologies, and more. Many data science courses will also include a creative and technical component that will help you make strategic decisions based on your results.
Even if you don't have a degree in a relevant subject, you can study to be a data scientist. Several data scientists do not have a bachelor's or a master's graduate degree. Many data scientists come from other fields such as machine learning, analyzing data, or software development.
By getting training in data science, you can work in the real world. Here is a list of bootcamps/ training programs for boosting your data science career;
Ubiqum Code Academy - They provide 5-month full-time training as well as data analyst training. JavaScript development, data analytics, and machine learning are all available as programs.
NYC Data Science Academy - The NYC Data Science Academy focuses on more skilled data scientists with a master's or doctorate degree. University programs involve subjects like data visualization, Python, GitHub, and SQL, with an emphasis on practical applications.
Dataquest - Dataquest is a 24-week task-specific data science curriculum that includes dynamic programming assignments to provide a hands-on approach to learning. The program contains one-on-one mentoring from teachers and offers step-by-step instruction on all the necessary skills for a profession in data science.
Science to Data Science - They provide a five-week training for analytical PhDs and MScs interested in a data science profession. To get admission in the course, you must have a master's degree or higher degree in analytical science and advanced coding abilities in Python, Java, or a comparable language. If you cannot travel to London, you may engage in online assignments through video conferencing, discussions, and other virtual learning activities during UK/EU office hours.
The Data Incubators - They have an eight-week training for professional IT specialists with a master's or doctorate; scholarships are available for qualified candidates. The course also provides students with direct coaching from recruiting businesses like Microsoft, and The New York Times, while still, they work on developing a portfolio to demonstrate their abilities.
Although a data science education is the most prominent job route, technical and computer-based courses can also enable you to get started in data science. Degrees that are common to study data science involve;
Economics
Computer science
Social science
Applied math
Statistics
Physics
Mathematics
Requirements for a data scientist
Employers seek a range of elements on an applicant's CV when recruiting data scientists, from data science abilities to knowledge with machine learning, data analysis, unstructured information, data methods, and data processing. As with any employment, there are essential talents, qualifications, and professional achievements that can assist data scientist prospects to stand out.
To be a data scientist, you must have the necessary traits;
Programming abilities - Data science applicants must be competent in Python, R programming, knowledge of SQL, and machine learning/AI methods. It is not unusual for data scientists to have a portfolio available that demonstrates their expertise in these domains.
Interpersonal abilities - Recruiters seek soft skills in data scientist applicants such as conversation, presentation ability, and multi-functional teamwork. Data scientists serve as a bridge between company goals and product development. Employers are constantly looking for data science prospects that convert massive data into a message that other company members can understand.
Data visualization - While also not procedural, having a thorough grasp of data visualization platforms such as Tableau and Chartist is critical to a data scientist's performance and a must-have on a CV.
Corporate strategy - Data scientists provide value to data. Recruiters prefer candidates who can indicate thorough knowledge of organizational objectives and define them using big data.
Responsibilities of a data scientist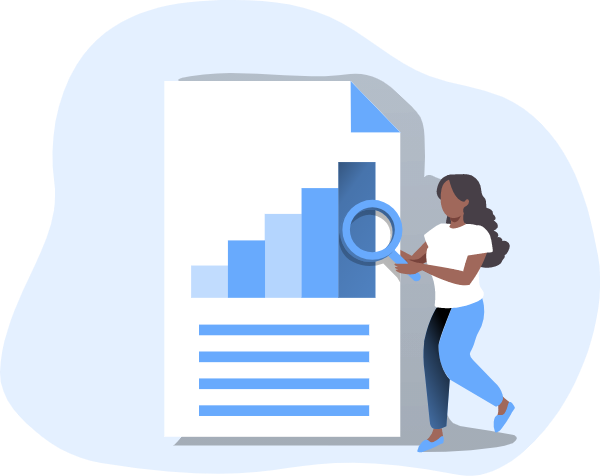 Although it may not be the case always, a data scientist's job duties often involve the following;
A data scientist is constantly seeking for new relevant datasets to add to their company's knowledge database.
Data wrangling is the process of organizing and manipulating. After acquiring the information, a data scientist will manage and filter it.
Data scientists regularly deal with databanks and ensure to make them structured.
To establish predicted results, data scientists study and evaluate data.
Data scientists will create techniques that can alter data for product development. Programs powered by data scientists are necessary for machine learning, predictive modeling, and AI.
Internal stakeholders will frequently need data scientists to communicate their results.
Job Market Outlook
If you are working as a data scientist, this field will continue to expand over the next decade. Data scientists are in great demand, 50 percent higher than software developers (17%) and data analysts (21%).
As more organizations depend on factual data to make choices, the requirement for individuals who can not just generate data but also organize, store, analyze, and uncover patterns will become increasingly crucial. Corporations will keep collecting data, and data analysts will be in demand in the coming years.
Several occupations are either subsets or add-ons of data science. A senior data scientist is one of the roles you might have later in your profession. These experts will utilize their extensive knowledge and expertise to develop new and creative techniques, manage data science teams, and design new models and algorithms for evaluating data and drawing results.
Software developers, computer network engineers, data analysts, and information security analysts are all similar jobs. Anyone skilled or competent in big data might find a place in any organization that involves digital technology, data collection, or forecasting.
FAQs
Q1. What qualifications do you need to be a data scientist?
Answer: To be effective in their positions, data scientists must have both technical and communication abilities. Applicants for data science positions must be familiar with Python, R programming, SQL, and machine learning/AI methods.
Q2. How long does it take to become a data scientist?
Answer: As data science is an ever-changing domain, specialists can spend their whole lives exploring it. However, there are several pathways to your initial job in data science that do not demand four years of academic study. You can finish online bootcamps/ training in a year.
Q3. Is programming necessary in data science?
Answer: Many data science job requirements will need applicants to have technical abilities. A data scientist's technical knowledge will often include data cleansing, evaluation, and implementation of machine learning techniques in a computer program such as Python or R.
Q4. What are the countries with the highest paying data scientist salaries?
Answer:
US - $120,000
Israel - $88,000
Germany - $11,195
France - $137,093
Japan - $70,000
Italy - $60,000
United Kingdom - $66,000
Netherlands - $75,000
Canada - $81,000
Australia - $111,000
Q5. What are the data scientist specializations?
Answer: Data science is necessary for almost every industry, organization throughout the world, so there is room for specialization. Most data scientists will be highly skilled in business, typically in particular domains like automotive or insurance, or business-specific areas like marketing or cost. A data scientist, for instance, may assist major departmental stores in determining the best pricing range for their items. Most data scientists operate for the defense department, specializing in danger level assessments, whereas others support tiny startup firms that create and sustain consumers.
Create your resume in minutes for FREE.
Use resume templates that are tested and proven to fit the rules employers are looking for.
Create resume now