How to interview well on Zoom
Are you searching for Zoom interview suggestions? Keep scrolling! If you've recently gotten a job interview, chances are it won't be in person. Interviews are only one of the numerous things that businesses today undertake remotely. But face-to-face interviews aren't entirely obsolete, as Zoom interviews are gradually gaining the new standard. The video portion of these interviews is an excellent substitute for meeting in person. You must be ready regardless of your level of familiarity with digital communications. In this article, I'll provide you with impressive Zoom interview strategies. You'll discover what to do before, during, and after your phone session to master it.
What steps to take before your Zoom interview?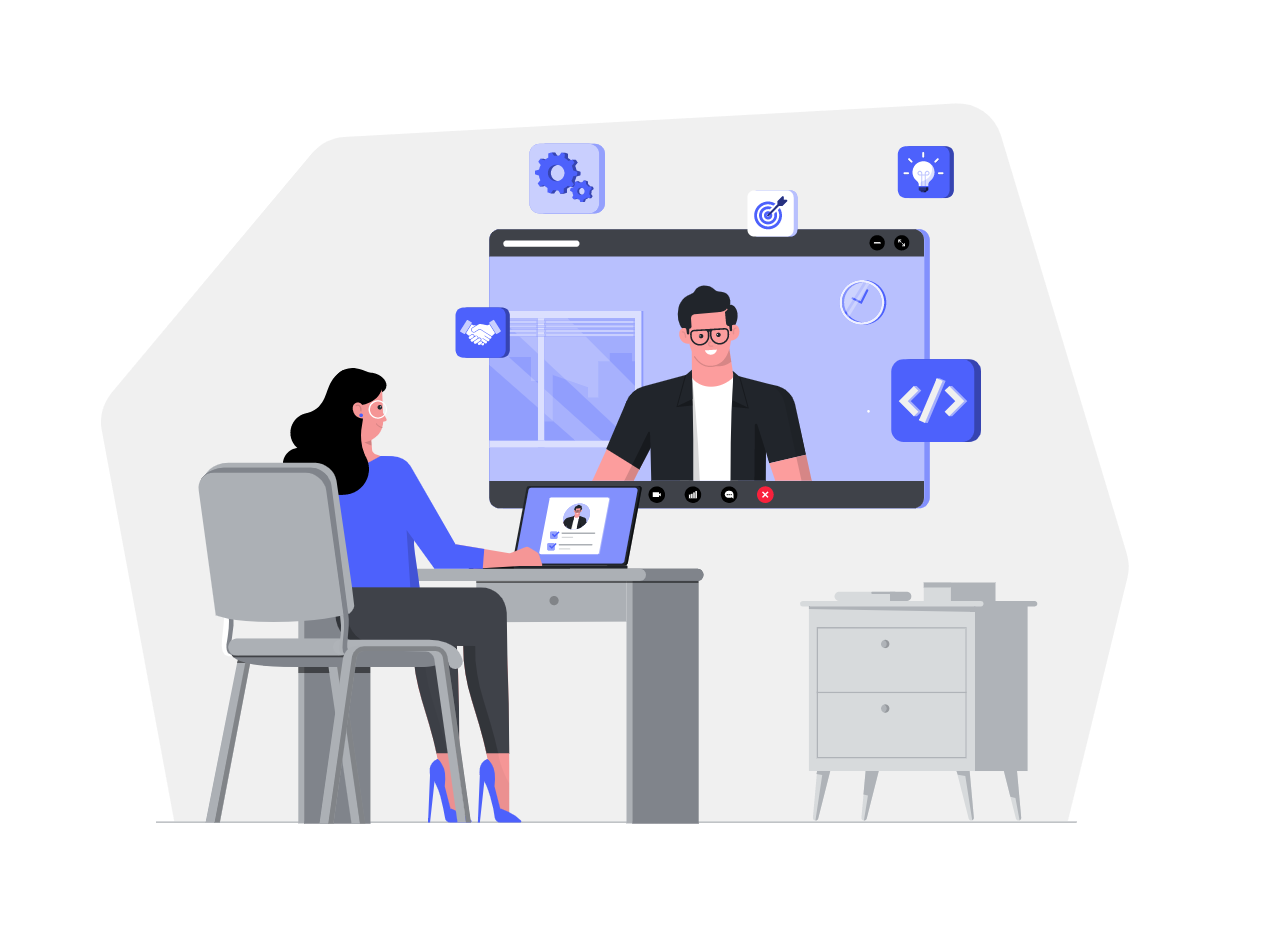 Preparation for an interview requires a significant amount of effort. When you are interviewing digitally, like Zoom interview a few additional procedures will be put into the process. To guarantee a flawless interview, equip your technology, interview place, clothes, and practice questions.
The initial process of prepping for an interview is to do your homework about the organization. You have already done this before qualifying for the position. But, if you didn't, give enough time before the telephone chat to research the corporation's website to know everything regarding the company's products/services, goals, and culture. It is necessary to study the organization to determine that you are a perfect match. It also aids in prepping your questions to ask the interviewer.

The ability to effectively respond to questions is the most core aspect of interviewing. You should articulate your experience and how it relates to the position for which you are interviewing. Businesses ask behavioral interview questions to gain perspective into your previous experiences. Your previous experiences and how you dealt with obstacles better determine your future conduct. That's how a recruiter evaluates whether or not you are qualified for the position. It requires experience to be able to respond successfully to behavioral inquiries. So, before your interview, spend some time researching popular behavioral interview topics. Examine your CV for instances to back up your replies to every question. The

STAR technique

is an excellent way to structure your responses to these questions. After you have written your responses to the standard questions, practice it with a friend. Consider that your resume will serve as the framework for the queries answered, so be ready to address any work gaps on your CV.

An interview is a chance for the hiring manager to know about you, but you can interview the employer. You would like to determine if they are a suitable match for your profession and hobbies. Addressing questions not only helps you appear more educated, but it also provides you with more knowledge to help you consider an educated decision. Prepare a set of topics to ask the recruiter before the interview. Such questions can be about the position you want, the organization as a whole, or their individual experience as a worker.

The next vital aspect in prepping for your

Zoom interview

is to plan your clothing. Although you will not be in person, typical interview clothing is still mandatory. You want to come out as professional and presentable. When picking what to wear, remember that some colors and patterns may not photograph well. Prevent wearing busy designs, stripes, and eye-catching jewelry. Follow this advice for the ideal outfits. Make sure to check on your entire attire and try it out on video ahead of time to verify that everything looks good on film and fits. Dry clean and iron your outfits a few days ahead of your interview. You want to appear and look confident and at ease throughout your interview, so don't make any significant alterations to your hair ahead of time. Make a strategy for your hairstyle and do it in advance.

Nothing is more frustrating than experiencing technical issues while in an urgent meeting. And that's why, before your interview, you should familiarize yourself with Zoom. To start, install the software on your phone or PC in advance. If you have never joined Zoom before, go over the fast start-up tutorial for beginner users. Submit a professional-looking photograph and provide your complete name in your description when creating your account. Both will be there when you enter the session for your interview and want to make a successful first impression. Once you've installed the Zoom app, establish your individual conference to familiarize yourself with the UI and functionality. It is also an excellent chance to practice speaking in front of the camera. Keep in mind to gaze towards the camera lens rather than the screen when speaking. You may take your exam a bit further by videotaping yourself and reviewing it to identify areas for improvement.
Things to do right before the Zoom interview
Check that your internet service is reliable. If appropriate, use an ethernet cable.
Put your audio to the test. To listen well and to shut out outside sound, wear headphones.
Switch off your device's alerts and set it to do not interrupt mode.
If you are employing a phone, hold it up so that you are visible. If you have a phone mount, use it.
Optimize your surroundings.
Determine the space/location to take the call ahead of your interview. The ideal site is calm, has decent lighting, and has a clear area for your backdrop. Do some cleaning of the place that will be in the camera frame before going on camera. If you wish to obscure sections of the area you're in, use a virtual backdrop. If you want to do so, ensure to utilize a professional background and check it first.
Check out our guide on how to talk about strengths and weaknesses in a job interview.
What should you do after the Zoom interview?
Don't overlook these final tips as your interview is over! You will be given the chance to ask questions before the Zoom session concludes. That's when you begin by asking your prepared questions ahead of time. Following that, thank the recruiter for their time and clarifying the future steps. When you hang up, stop for a few moments to check that you have completely disconnected from the conversation and that your audio and camera are turned off. The last stage in the interview session is to write a thank-you message. The goal is to differentiate yourself from other applicants by explicitly communicating your enthusiasm for the role.
Conclusion
With Zoom interviews growing increasingly common, it's critical to understand how to prep yourself. Perhaps, these Zoom interview tips will assist you in preparing for and feeling comfortable in your ability to excel in the interview.
Create your resume in minutes for FREE.
Use resume templates that are tested and proven to fit the rules employers are looking for.
Create resume now